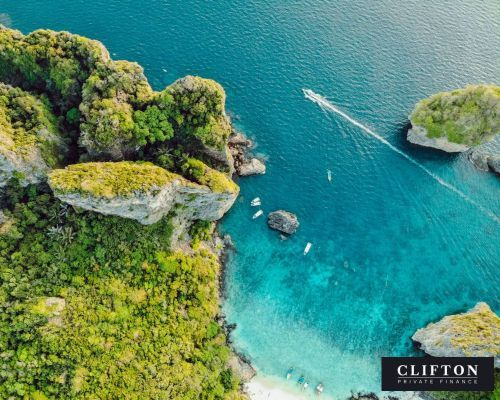 UK Expats Remortgage London Buy to Let Property to Fund House Purchase in Thailand
Raising funds as a UK expat living abroad isn't easy, particularly if your income is a combination of salary and bonus.
Throw in the prospect of using the funds to buy an overseas property, and your options shrink to a small number of specialist lenders that can be hard to find.
The Scenario
Our clients were a UK expat and a Belgian national living in Thailand.
They wanted to remortgage their existing buy to let property in London, valued at £1.4m.


They had £350k outstanding on their current mortgage and wanted to raise a further £350k.


The £350k raised was for multiple uses, including taking funds abroad to purchase a property in Thailand.


One was a partner of a law firm, and their income was a mixture of on-target earnings and annual salary.


They were struggling to find a lender comfortable with their income, location, and intended use of funds.
The Solution
We approached the most relevant specialist mortgage lenders that could account for our clients' income and their expat status.
We arranged a deal with a trusted lender who wasn't fussy about our clients' use of funds, as long as it was legal.
They were a specialist expat mortgage provider, so also accepted the foreign nationality of our Belgian client.
Within 1 month, we secured finance:
At 50% loan to value (although we could go up to 75% LTV for this type of case)
With low-interest rates
A competitive fee
And the freedom to purchase their Thai property
Without speaking to Clifton Private Finance our clients were struggling with standard mortgage lenders who just aren't equipped to take on complex and unique expat cases.
They don't have the time and resources to invest in difficult scenarios that take extra diligence and consideration.
Related Blog: Living in Thailand? How to Get a Uk Expat Mortgage
Speaking to a specialist mortgage broker here was the quickest and most efficient way of getting the best options, hassle-free.
If you're a UK expat or foreign national needing property finance, but struggling with high-street lenders, speak to us today to see how we can help.