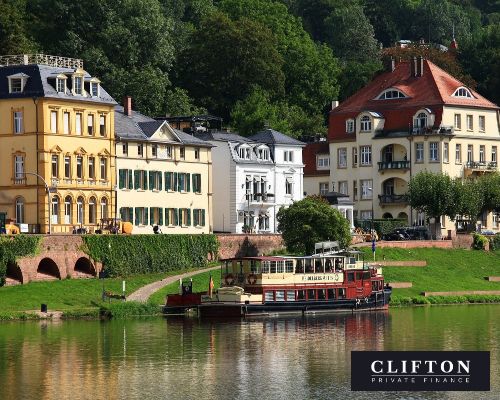 Bridging Loan For Clients Relocating From Bournemouth To Germany
The Scenario
Our clients were a couple who owned a home and a rental property in Bournemouth and were planning to move to a property in Hofen, Germany where the wife's parents lived.
Their two properties in Bournemouth, both had outstanding mortgages of £95K for the buy-to-let flat, and £135K for the family house. They had found a house they wanted to buy in Hofen which was conveniently close to their family, with a market value price of €223K (£200k).
It left them in what seemed to be a cemented situation, as without their mortgage arrears being cleared, a high-street lender was not willing to offer a loan, or re-mortgage either property.
Both of their properties were on the market, but they didn't have any firm offers in hand, and they discovered that the German property market moves quickly so they were at risk of losing the home they were smitten with.

The Solution
Our clients needed a bridging loan to tide them over in the gap between buying one house, and selling the other two.
We contacted a lender that we work closely with and arranged a second-charge regulated bridging loan on their home in Bournemouth, for the maximum 70% Loan-to-value which gave them the full amount of £200K that they needed to proceed with their purchase and buy the property in Hofen mortgage-free
The upfront fees were just £500, with other costs rolled into the bridging loan.
Whilst we were arranging the transaction, in order to get it completed in the time frame our clients were working with, we contracted their UK bank to get their consent on the financing agreement. This helped to speed up the process, concluding in our clients being able to relocate to the house they desired.
In a similar situation? Please call our team on 0117 959 5094 or use our bridging loan calculator to get an indicative quote.