Categories
How to get a UK expat mortgage
27-October-2023
27-October-2023 9:16
in International
by Jennifer Stevenson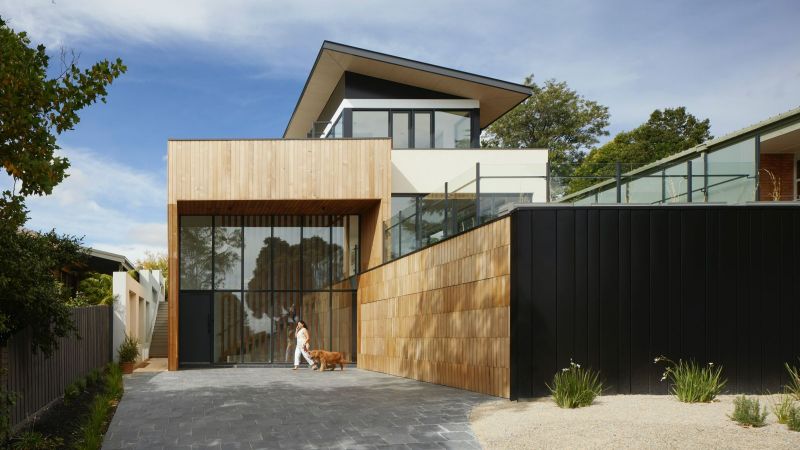 How does a UK expat mortgage differ from a standard UK resident mortgage? We cover some of the challenges British expats commonly face when seeking UK property finance and what to expect if you decide to return to Britain.
It's true that applying for a UK mortgage as an expat can be more complex, but the current strength of foreign currency against the pound also puts you in a good position to buy property back in the UK. Whether this is an investment or a home to return to in the future.
You may find yourself in the following scenarios:
You're a first-time buyer and want to buy a house in the UK
You already own property in Britain and want to expand your portfolio
You're looking to remortgage from residential to buy to let
Or perhaps you're returning to the UK in the near future and want to remortgage your rental property as your residence
The key to getting the most competitive mortgage deal is to work with an expat mortgage broker who has a strong understanding of this niche market.
Specialist mortgage brokers like Clifton Private Finance have direct access to lenders and private banks who will enable you to make the most of any opportunity.
Note: Have you invested in a Personal Portfolio Bond while overseas? If yes – you need to know this crucial tax information.
In this guide:
What do you want to do?
Expert Tips For Expats
The 3 Key Factors That Affect Your Borrowing
Could You Shave Thousands off Your Mortgage Costs?
And while you're here, our comprehensive guide on UK Expat Mortgages covers everything you need to know about the process.

1. Can you get a UK mortgage as a First-time Buyer?
Yes, you can buy your first property in the UK while living abroad as an expat.
Many of our British expat clients are first time buyers who have moved abroad for work and don't yet own UK property.
While the pool of lenders will be smaller if you're an expat compared to if you were living and working in the UK, there are definitely lenders who are willing to lend to expats to invest in their first property.
And this is also the case if you're self-employed and living abroad - while you might have less choice of lenders, depending on your circumstances, there are lenders out there who are able to facilitate a more complex mortgage like this.
It can be tough to get on the property ladder for the first time, and you may be worried about affordability as well as the extra complications of living abroad with foreign income.
However, you'll be happy to know that sterling exchange rates mean expat first time buyers don't have to save as large a deposit because they'll get more for their money.
And on top of this, the mortgage repayments could be cheaper because the mortgage on the property is paid in sterling.
And there are specialist lenders who won't be put off by your non-sterling income, self employed status or lack of UK credit history.
Book a call with one of our experienced expat finance brokers - we'll call you at a convenient time for you
2. Can I invest in UK property as a British Expat
It's certainly possible to invest in the UK property market as an expat.
The UK is growing in popularity for overseas investment, and it has become common for British expats to buy property in the UK while they work abroad.
If you don't intend to buy in the country where you're working, then investing in the UK makes sense:
It's a market you're familiar with
With efficient and transparent legal and financial services
Good property management agencies are available
And you'll have personal connections to check on your property for you
The UK's high demand for rental property promises the potential for high ROI, if you are planning to rent your property out.
A buy to let mortgage will enable you to rent out your UK property while you're away, with the rental income you gain covering the cost of the mortgage.
A UK buy to let mortgage can be more expensive than a residential mortgage, even for permanent UK residents. But there are some great deals available, and an expat mortgage broker can use their network to get you the best deals on the market for your circumstances.
Living in Dubai? Read our full guide on getting a UK Expat Mortgage from Dubai.
3. Can I remortgage my UK property if I live abroad?
You definitely can remortgage your property while you live and work outside the UK, but it's important to know that your mortgage will become an expat mortgage.
This is the most common scenario that we see and usually is the point at which most overseas professionals run into their first financial issues as expat UK property owners.
And...
When you left the UK, you probably informed your mortgage lender. If you weren't intending to let out your home, most lenders wouldn't have been concerned about where the mortgage was being paid from - as long as it was getting paid.
What they will be concerned about is whether or not the property is still fully insured.
So, you will need to have checked the terms of your insurance policy about:
How long the property can be empty for
How often it needs to be checked
How often you need to return to it
If you're unsure or need help with getting the right cover for your property - see our Property Insurance Services and how we can help.
Why might you need to remortgage as a UK expat?
Your fixed-rate mortgage term may have come to an end, meaning that borrowing is going to revert to your bank's standard variable rate (SVR). These rates can be expensive, so it's best to remortgage to a new deal.
Unless you return regularly to stay in the property, you'll now be applying for a mortgage as a British expat.
There may also be the option to release additional funds.
Many of our clients take advantage of their higher expatriate salary to remortgage at a higher value, using the additional funds to consolidate debt and pay off their relocation costs.
Get in touch with one of our specialist expat mortgage advisors today and see how we can help you remortgage at the most competitive rates.
4. Can I Remortgage to a Buy to Let as an Expat
You can certainly remortgage to a buy to let as a UK expat, but it's important to know that it may be more expensive.
If you do decide to let out your home when you leave the UK, you should inform your mortgage lender.
They're usually willing to grant a "consent to let" until your current mortgage deal comes to an end, subject to the property being fully covered by landlord insurance.
But when your fixed mortgage deal comes to an end, you'll need to apply for a buy-to-let mortgage as an expat. And that's a different ballpark - lending rates for expatriates are higher.
Lenders will be looking for an independent valuation to confirm that the projected rental income for the property will cover the increased cost of a buy-to-let mortgage at the expatriate rate.
Lenders will also want to stress-test affordability on salary:
For 65% LTV you'll need to be earning £40K+ equivalent
For 75% LTV you'll need to be earning £50K+ equivalent
"Top-slicing" to top up a shortfall on rental income:
A few lenders allow owners to make up any shortfall on rental income from their earned income, but this isn't usually a necessity.
At Clifton Private Finance, we can use our knowledge of the expat market to find lenders who can offer more flexible terms, depending on your personal circumstances.
Living in Spain? See how we can help you secure a UK expat mortgage from Spain.
Contact us to access the best buy to let mortgage rates available for UK expats today

5. Can I Convert my Rental Property to my Primary Residence?
Yes, it is possible to make your rental property your primary residence.
If you do want to move back into the home you've been earning rental income from once you return to the UK, you'll want to get off your BTL expat mortgage and onto a domestic residential mortgage rate as soon as possible.
This is fairly straightforward if you're being transferred by your current employers, and you'll be on a local salary again.
However, it will be a little more complicated if you're in between jobs, and you may need to delay remortgaging until your new employment is set up.
You might also want to check there are no early repayment charges (ERCs) on your current BTL mortgage.
You can arrange to remortgage while you're still out of the UK if:
You know your return date
You will be paid in sterling
You can provide confirmation of your future salary
Want more tips on securing a UK mortgage as an expat? Our Head of International Carly Cheeseman offers her industry expertise in the video below.
Our team of expat mortgage advisors can answer all your questions and connect you with the best residential mortgage deals if you're making your move back to the UK soon.
3 Ways Being An Expat Can Affect Your UK Mortgage Application
1. Your UK bank might not give you a mortgage
This comes as a big surprise to many Britons who have lived and worked in the UK for years and have a long-established relationship with a bank or building society.
But many high-street lenders will see your foreign currency income and simply say "no".
Often it's only specialist lenders who will consider your situation and offer more flexibility surrounding your circumstances.


It's difficult for you, as a borrower now living overseas, to track down enough private banks and confirm their rates in order to make reliable cost comparisons.


And because many of them are small and not set up with customer relations departments, they're only accessible via an expat mortgage broker.
2. You lose a chunk of your assessed income to allow for currency fluctuations
Lenders can be wary of borrowers earning in a foreign currency. This is because the amount that you'll be able to remit back to the UK to cover your monthly payments can be impacted by currency fluctuations.
To cover themselves, most expat lenders will slice a flat-rate of 25% off your income affordability assessment to allow for worst-case currency fluctuations.
3. You'll be paying an expatriate rate
Whether you're buying for the first time, remortgaging a property you already own, or you're looking for an expat buy to let mortgage, there are additional administrative costs in dealing with borrowers overseas.
Different time zones, different types of ID, accounting systems and payroll verifications are all administrative burdens that the lender will pass on to you through higher rates.
As an expat, you have to expect the mortgage criteria and application process to be more tricky.
But with the expert advice and connections of our dedicated expat brokers, you can be confident in getting the best mortgage deal to suit your circumstances.
You'll also save valuable time and find the process much smoother than approaching expat lenders directly.

Read also: UK Property Hotspots For Expats in 2022
Are You Definitely Classed as an Expat?
We're experts on arranging expatriate mortgages – but that doesn't mean we'll set you up with one if it's possible to get cheaper domestic mortgage terms.
If you approach a high-street lender or building society showing a foreign currency income, they'll tell you you're an expatriate borrower.
But we've had significant successes getting non-expat mortgages for clients who live and work outside the UK and have non-sterling salaries.
To do this, we need to be able to show:
Substantial ties to the UK (such as close family based here)
Frequent trips back to Britain (evidenced by travel records or credit card spending)
Regular activity on a UK bank account
Preferably no property owned in the country in which you're living overseas
Expert Mortgage Advice and Guidance For UK Expats
There's no doubt that mortgages in Britain can incur higher mortgage rates for expats than for local residents.
Which is why you need to have an experienced expat mortgage broker advising you. We can access the lenders who offer the best terms based on their lending criteria for your circumstances.
And expats often need to move quickly. You may have seen a property you want to buy while you're in the UK on a visit and want to get the deal done before you leave.
You'll need an experienced expat mortgage adviser who can anticipate the likely issues that your mortgage finance will throw up.
A first phone call to one of our specialist expat mortgage brokers will establish how we can help you and how quickly we could get your finance in place.
Call us on 0117 959 5094 or click here to make an online enquiry with us.