Categories
How To Get A UK Mortgage When Living And Working Abroad
17-June-2021
17-June-2021 13:55
in International
by Jennifer Stevenson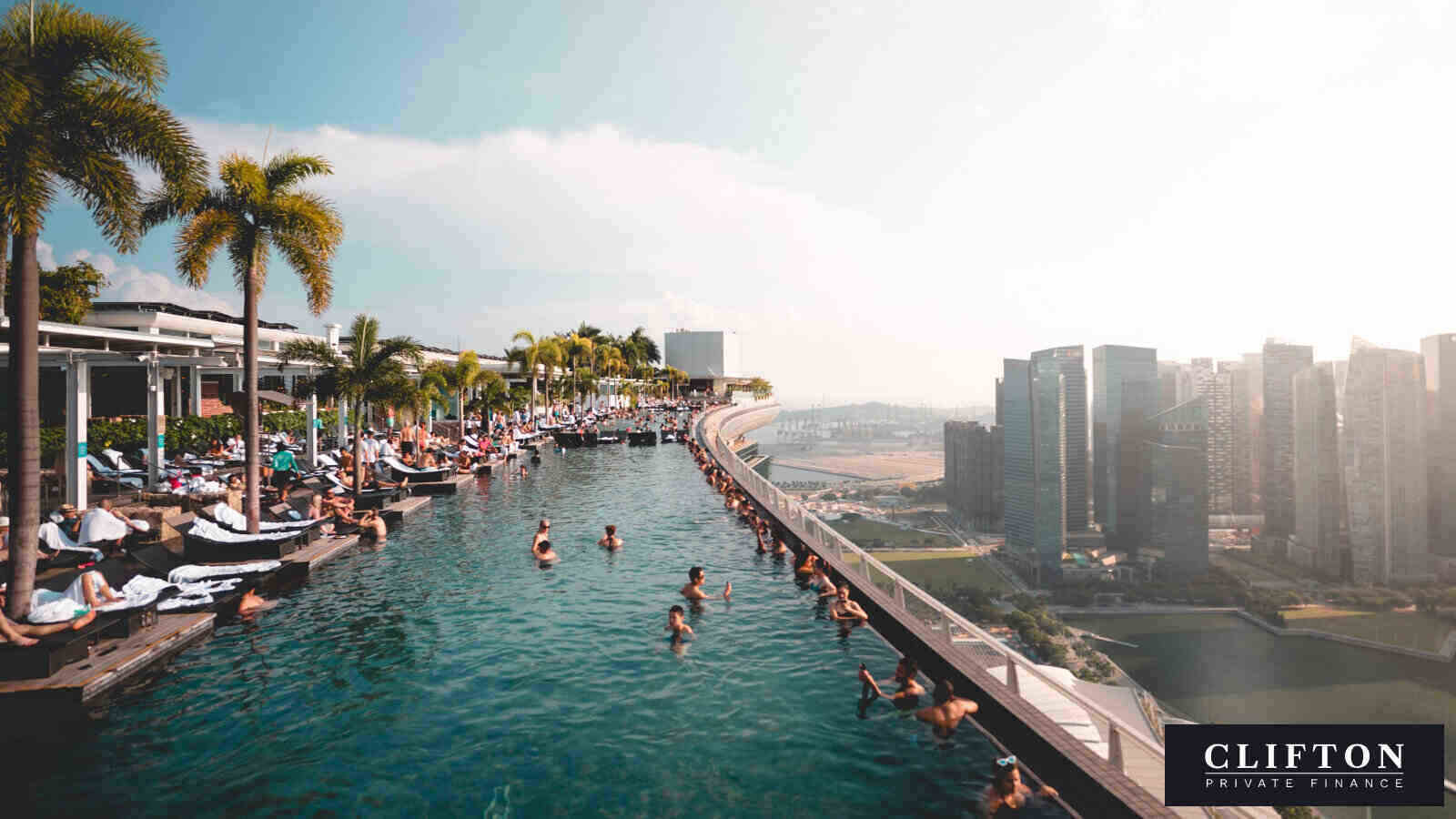 If you're a British expat thinking about buying a property in the UK, or wanting to remortgage on your current home in Britain, there are a few challenges you'll need to overcome as an applicant based overseas.
You may find that your credit score in the UK needs attention, or you need to provide additional documentation to establish your earnings or your address. And walk-up applicants may find they're not offered the most competitive interest rates on the market.
We've got experience in setting up mortgage finance for UK expats around the world, and contacts with all the lenders who offer the most favourable terms to overseas applicants - saving you the hard work of trying to track them down.
In this blog we'll cover:
The good reasons for buying property now in the UK
Why you may need to remortgage a home or investment property you already own
Some of the common problems thrown in the way of expat borrowers - and how we can help you work around them.
And while you're here, check out our complete guide on UK mortgages for expats.
Good reasons to buy UK property when you're living and working abroad
When markets are strong you want to put your money into a property that offers good value for money, with opportunities for capital growth or a consistent rental income.
When international markets are uncertain, you want to buy in a location with strong property rights protection, and a consistent record of long-term stability.
For both these scenarios, our advice to US investors may be relevant.
For investors looking for prime properties, London and the rural Home Counties offer unique historic houses, or apartments and penthouses in iconic locations that can't be found elsewhere.
For investors looking for excellent value and good rental returns, regional UK offers good growth for buyers who are prepared to look further than the M25.
And if you're looking for a home to return to, which you want to be earning a rental income in the meantime, even in London and the south-east there are excellent value properties still available just beyond the most fashional postcodes.
Overseas buyers with limited opportunities for property-hunting in the UK may want to make use of one the growing number of US-style buyers' agents to locate the right property for you.
(See our case study: Interest only mortgage on a UK property for a British expat)

Why you might need to remortgage a home or investment property you already own
If you owned property in the UK before you relocated overseas, in most circumstances you should have informed your mortgage holder that you would no longer be living in the property, to obtain a Consent To Let, if you were planning to rent out the property, or to ensure that vacancy would not invalidate your insurance, and thereby the terms of your mortgage.
If your mortgage has now come to the end of the fixed term for the interest rate you agreed, it will now revert to your lender's considerably higher Standard Variable Rate (SVR): good news for your mortgage lender, not good news for you.
To avoid paying a punitive SVR, you will need to arrange a new mortgage - either with the same lender, or an alternative bank or building society.
This new mortgage will need to take account of your changed circumstances as a now-expatriate owner, with added concerns for a lender in relation to your verified income and traceability.
If want to rent out a property that was previously your home, this will also involve replacing a residential mortgage with a buy-to-let mortgage.
The Obstacles to Securing a Mortgage from a High Street Lender as a UK expat living & working abroad
Credit rating
Most high street lenders need you to have a credit rating in good standing. This is particularly difficult for most expats as all of their credit expenditure is in a different country. As such, your British credit rating is probably nonexistent.
Income and proof of address
For many high street lenders your expat status classes you as a 'contractor' or freelance worker. As such, in their eyes, you do not have a regular income. This will rule you out of any kind of mortgage deal.
Those that will lend want to see proof of income and address. Your payslips can verify your proof of income. Proving your address can be more difficult as many high street lenders want to see a utility bill.
The chances are utility bills and other documents you could normally provide on request are handled by your employer and difficult to obtain. In this instance, expats have to provide a letter from their employer to prove they live where they say they do.
Furthermore, most high street lenders will only take your basic income into account. Other regular payments such as shareholder dividends, for example, are discounted. This can limit how much you are allowed to borrow significantly.
Time
Even if you have managed to jump through the hoops high street lenders may simply take too long to agree the finance. Lending has become a lot harder since the financial crash of 2007.
Other institutions have made it even more complicated. The EU's Mortgage Credit Directive (MCD) implemented in 2016 has made lenders more sceptical about providing a UK mortgage to those living and working outside of the UK.
The bottom line is that if you need finance quickly, the high street could well let you down and you can lose the property to your competition. This effectively puts you back to square one.

Buying to Let Expat Issues?
If you are buying to let as an expat the obstacles increase further. In 2017 the Prudential Regulatory Authority (PRA) implemented changes designed to make it harder to obtain mortgages for rental purposes. The aim was to try and free up properties for residential use.
If you are seeking a buy-to-let mortgage or remortgage, you will find that you will have to show you can afford mortgage repayments even if rates rise to 5.5%.
Furthermore, rental income must cover 145% of the mortgage to cover void periods. If the property is classed as HMO this increases to 170%.
To prove this you have to provide evidence based on a surveyor valuation. The paperwork is complicated and detailed and very time consuming to fill out. The distance between you and where the lender is based also makes the whole endeavour more stressful.
The above is applied to all properties in your portfolio individually. This requires that every portfolio property has to show a performance that matches the above criteria. Portfolio total profits no matter how good are not taken into account.
Solutions
Given the issues you face trying to obtain a high street loan, what is the answer to secure your UK mortgage?
Most, take the specialist broker route. Specialist brokers have a better understanding of the expat world and can deal with private banks to secure a mortgage on your behalf.
Another issue you may face with brokers is that you may not be able to secure the sum you need. This can put the more affluent areas of the UK out of your reach unless you have the capital to put forward up front. It all depends on how well connected they are.
The better brokers, however, can overcome these obstacles as they are well connected to specialised lenders and have good relationships with individuals. This results in securing a deal based on your needs rather than a criterion that on the surface looks impossible to fulfil.
Get Clifton Private Finance to work on finding your finance
Finding the mortgage you need when you're an expat doesn't have to be a drama – but it is more complex than when you're a UK resident.
There's a lot of documentation to be produced, and providing lenders with exactly the information they want (and not a lot of information they could find misleading) streamlines the process.
If you've starting to look for UK property finance for yourself (or you're being bombarded with offers from lenders), the first offers you see aren't necessarily going to be the best ones for you.
Considering the cost of finance over the period of a mortgage term, it makes a lot of sense to get expert advice based on the widest-possible range of finance options in the market.
We're experienced expatriate mortgage brokers, and we have contacts with specialist lenders across the whole of the expat lending market. Give us a call, and see what alternatives we can suggest. If you are looking for an approximate idea of rates use our expat mortgage rates guide.
We'll usually come back to you with indicative terms within a couple of days maximum, and there's no charge for our advice, until you decide to go ahead:
+44 203 900 4322
More about our UK expat mortgage service
And if you've found this blog useful, do pass it on:
</div