Categories
How To Get A Multi Million Pound Mortgage
18-November-2020
18-November-2020 16:50
in Private clients
by Jennifer Stevenson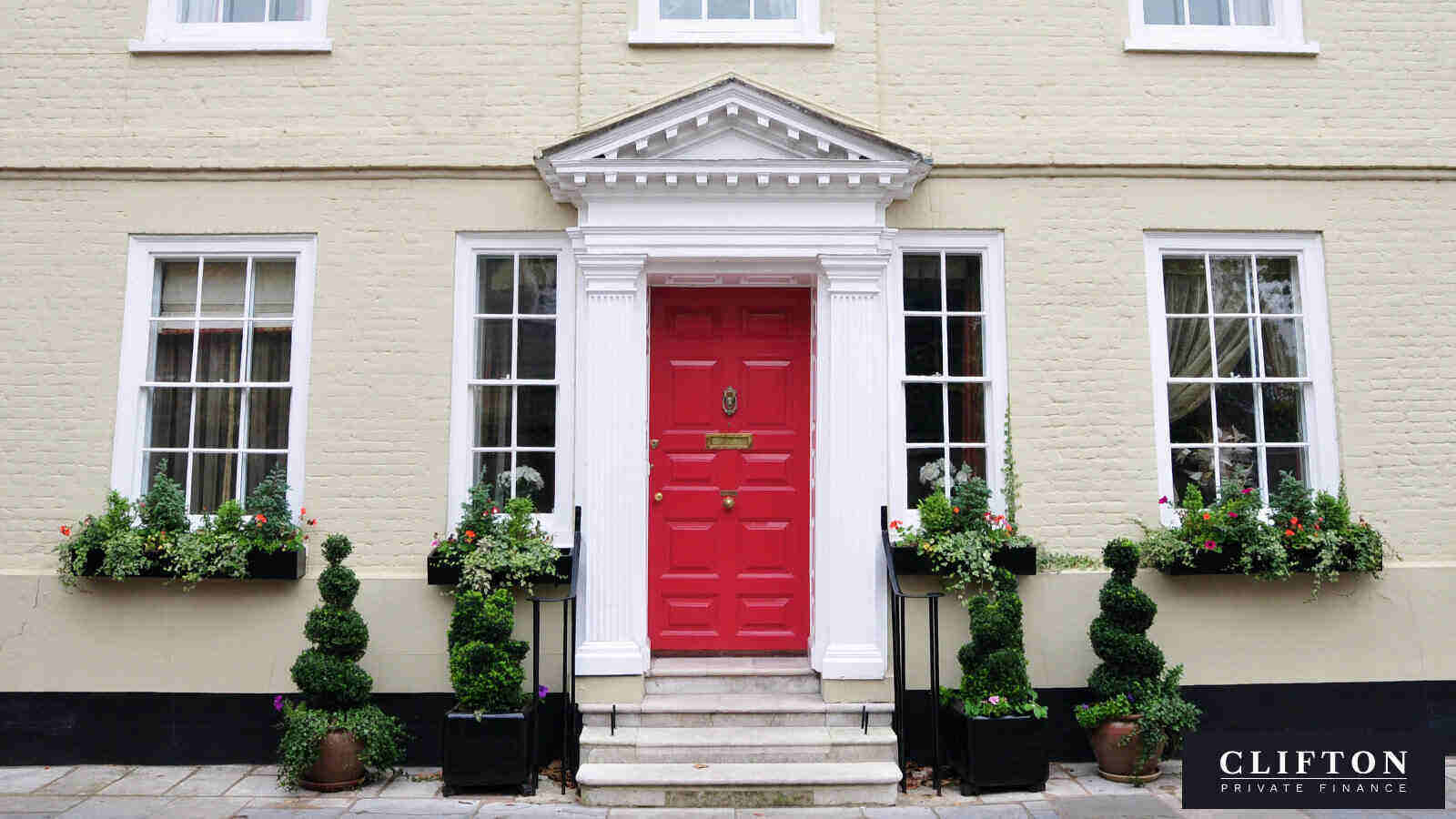 There's increasing demand for high-value properties in the UK. And not just in the capital, and the commuter heartland of the south east.
This property sector has done particularly well in 2020. Property News UK says that million-pound homes have been outperforming the rest of the market in the UK, with many wealthier buyers looking to move from luxury apartments to larger properties with gardens.
The big-growth markets for big mortgages
Contrary to popular misconception, not all off these big price-ticket homes are in the greater London area. Nearly half of the highly sought-after million-pound properties were outside London.
Beyond London the most popular million-pound-plus markets at the end of 2020 are Norfolk, Wiltshire and Cornwall. Prices have jumped 244% in Norfolk, 174% in Wiltshire and 165% in Cornwall.
Within the capital, the hottest millionaire suburbs are Henley, Hackney, Tooting, Stoke Newington, and Balham.
How much do you need to buy a London home?
It's predicted that one in four London homes will cost £1 million or more by 2030, according to research by Santander.
In fact, as Londoners know, you need to spend considerably more than a million to buy anything more than a 2-bed apartment in a reasonably central location.
You'll need £2.5M to buy a three-bedroom terraced house in Kensington, £4.3M to buy a four-bedroom house in Chelsea or Primrose Hill, and £6.5M to buy a detached 5-bedroom house in Twickenham.

What are the issues with getting a million-pound mortgage?
1 You need a lender with an appetite for this market
For banks, building societies and private lenders, the major issue with lending on a multi-million-pound property is the risk associated with having all their eggs in one basket.
You may be looking at a prestigious property that is in short supply, in the kind of location that will always be desirable for high-end investors.
But for a lender this is a riskier proposition than mortgaging a portfolio of diversified properties that includes lower-priced neighbourhoods affordable to more buyers.
To get the finance you're looking for, you need to be matched with a lender whose underwriters are experienced in this area of the market and who are genuinely willing to lend – so they won't be pricing their mortgage defensively.
Which banks offer million-pound mortgages?
The majority of the UK's familiar high-street banks offer mortgages of at least £1M, and a handful will handle up to £10M mortgages, often by referral to their large loan teams or the separate private bank within their own group (such as NatWest's relationship with Coutts).
But the availability of mortgage "products" doesn't necessarily mean this will be the best lending for you.
It may well be that the customised approach of a private bank, making individualised case-by-case decisions, may suit you better.
There are private lenders who specialise in rural properties, for example, where there is considerable acreage in addition to a home, and possibly additional outbuildings and rental units as well.
This is where the advice of a mortgage broker will be invaluable. Their job is to be looking across the whole of the lending market for your property finance, including small and large lenders, high street and private banks.
2 Cost of borrowing vs flexible mortgage terms
Every client will be looking for the cheapest-possible rate on their mortgage finance.
But the lowest rate is of no use to you if a lender won't extend to the loan-to-value (LTV) you're looking for.
Or if they can't offer the length of fixed-rate term you want, or they can't take into account a range of assets as well as earnings.
Broadly speaking, high street lenders usually offer the most competitive rates. But they generally have a standardised decision-making procedure: you fit or you don't.
Specialist lenders and private banks are ready to take a more bespoke approach, and may be willing to consider your future financial situation, and a range of assets, as well as your current earnings.

What salary do I need for a million-pound mortgage?
At this level of borrowing, conventional salary formulas don't really apply.
But just as a rule of thumb… working on an income multiple cap of four times your annual salary (which is lower than the 4.5x or 5x salary mortgage you might be able to get from a high street lender for a lower-value property):
Property value = £1M
15% deposit = £150,000
85% LTV mortgage = £850,000
Annual income required: £212,500
In addition to the substantial level of earnings that may be required, the monthly cost of servicing a capital repayment mortgage of this size could be upwards of £4,000.
Which is where an experienced broker can help you with alternative ways of structuring the borrowing you need.
It is possible to access borrowing at 5x or 6x salary from high street lenders for specific groups of borrowers with strong prospects for future earnings (read our blog: Can I Get A Mortgage For 5 Or 6 Times My Salary?).
What deposit do I need for a multi-million pound house?
The majority of high-street banks will be looking for substantial downpayments on million-pound-plus mortgages, to reduce their loan exposure.
The greatest number of lenders are looking for deposits of at least 25%, with the cheapest deals being offered for 40% deposits. Only a handful of high street names are willing to go as low as 10% deposits.
Consideration of your future earnings for a large-mortgage application
Private banks may be more willing to stretch to the highest level of borrowing you need, offering up to 95% LTV for applicants they want to build longer-term relationships with, and whose future earnings they can take into consideration.
You may be working in a sector they understand well, where they can predict future earnings:
Banking
The legal profession
Elite sportspeople
Musicians and performing artists

How can I maximise my borrowing on a million-pound-plus property?
If you want to put down just a 5% deposit, in order to maximise your buying-power, or retain funds for renovations, a private bank will be the lender that can help you
Your broker may propose an interest-only rather than capital repayment mortgage, to reduce repayment costs
For applicants with "lumpy" remuneration packages, including substantial bonuses, lenders may look favourably on borrowing extended to 95% LTV if you can make substantial capital repayments within the first two to five years
Standard mortgages usually allow a maximum 10% overpayment per year during the first, fixed period.
A specialist mortgage will allow you to make large capital repayments without penalties
Securing a large mortgage against additional assets
You may have additional assets we can draw upon to extend your borrowing-power such as
Rental properties (business or residential)
A holiday home
A boat / yacht
Classic car collection
Major artworks
Additional mortgage lending secured against overseas property
Overseas property holdings can be considered as additional security just as with any additional property. But in the case of one of our clients at Clifton Private Finance, who owned a property in France, the process is considerably eased by working with a private UK bank through its associate bank in France, who were able to speed the valuation process and provision of documents.
Using Lombard lending to extend your borrowing
This type of lending, commonly available to private banking clients, allows you to use your liquid assets as collateral against your mortgage borrowing, at lower cost than security against illiquid physical assets which may take more time to dispose of. Collateral for Lombard lending:
Stocks
Bonds
Life insurance plans
Other investments
Going to a private bank for a million-pound mortgage
The advantages of a private bank for this scale of borrowing is that they may be more willing to consider:
Complex income from multiple sources
Projected future earnings rather than solely current earnings
Entrepreneurs who may have a business to sell in the future
The essence of private banking is their emphasis on relationship-building and developing integrated working across the whole of a client's financial affairs.
In the past this might have involved an Assets Under Management requirement to move at least 50% of your holdings across for them to manage.
Clients can assess the pros and cons of an integrated service, and may decide that it suits them. But "dry lending" is now commonly available from private banks, with no obligation to transfer assets.
The ability to offer lending at an extended LTV may be a major attraction of private banking.
But it will come at a higher cost, and it's important that you get good advice on transitioning away to towards more competitively-priced long-term borrowing as soon as possible.
This may be via a remortgage to a lower-LTV loan with the private bank once substantial capital repayments have been made.
Or the best deal for you might then be available on the high street – which is when a broker offering whole-of-market advice will be very important to you.

Foreign nationals buying prestige UK properties
Overseas buyers are attracted to the UK property market as a safe haven for their capital, with the availability of high-calibre properties allowing them to acquire the total asset value they're looking for without the additional costs of multi-property ownership.
UK lenders are very willing to work with HNW overseas buyers. An experienced broker can advise on which lender will be the best match for your requirements.
UK mortgage brokers and private banks experienced in working with overseas clients can also advise on your eligibility for the Tier 1 Investor Visas for buyers of property valued at £2M+
Buying a £1M+ investment property
Prestige UK properties are sought-after investments, frequently retained as the "jewel in the portfolio" as a reliable store of capital, as well as generating solid returns.
Multi-million-pound buy-to-let mortgages are available at competitive rates for well-qualified investors. But do take advice on the lender with the best terms for your individual circumstances.
Specialist brokers for £1M+ property purchases
For financial decisions at this scale you will want an experienced high net worth mortgage broker with extensive knowledge of the total lending market.
It's about understanding both private banking sector and high street lending, and looking down the road to take care of your long-term interests. We're not tied to any one lender.

James Caldwell, Director, Clifton Private Finance
Give us a call at any time that's convenient for you, to set up a detailed discussion of your needs:
More about our multi-million-pound mortgage service
And if you've found this blog useful, please pass it on: