Back to top
Private mortgage lending solutions on a bespoke basis
We can offer:
Bespoke lending solutions from £500,000 to £25M
Large mortgage loans up to 95% LTV (Loan to value)
Uncomplicated approach to income & wealth
Private bank mortgages for residential and investment properties
Options for short term finance (bridging), buy to let, commercial and development
Mortgage solutions for complex income arrangements e.g. foreign currency, multiple income sources, family trust income, & using company retained profits
Solutions for HNW individuals
Lombard lending from £2m
Offshore solutions for UK expats, non domiciled UK residents, UK residents earning in a foreign currency and foreign nationals
Independent service & expert advice
Read our Full Guide To High Net Worth Mortgages.
The Challenge For High Net Worth Individuals
When it comes to higher borrowing or large mortgages over £1 million, high street lenders will usually require a larger deposit.
Typically many high street lenders will cap lending at 70% to 75% LTV (loan to value). For example, as a borrower on a central London property priced at £5 million, you would be expected to deposit £1.25 million to progress the deal.
This can be a sticking point for our clients who want to maintain cash liquidity, but from an affordability perspective, can easily afford to borrow at a high level.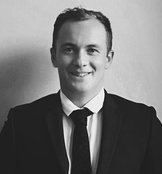 Luther Yeates
Head of Private Clients
For some of our HNW clients, a private bank lender will offer the best solution not only for their immediate borrowing needs but also for their longer-term wealth management.
This should be a long-term relationship that lasts for many years, so it makes sense to get an introduction to the private bank that will suit you best.
Our Solution:
The good news is that we work with private mortgage lenders that take a more bespoke approach. We can put in place lending solutions which are tailored to your needs.
This often means that you can secure a mortgage at a higher loan to income ratio via a private bank (for example, six times your salary or even higher) and at a higher loan to value ratio due to particular high net worth exemptions.
Many of our clients want to work on an interest only basis.
Typical high street lenders will often have caps on how much can be borrowed on large loans over £1 million restricting the interest only portion to anything from 50% to 75% LTV.
We work with private lenders that look at your full financial profile which means we can often source lending solutions that are purely bespoke.
Example Case: We were able to secure a 95% LTV mortgage on a £1.9 million property. In this case, we worked with a private mortgage lender who took a positive view of the client's future earnings prospects in the legal profession. With just a 5% deposit, the client borrowed £1.8 million with a blended rate on a 5 year fixed rate. £1 million was secured at a rate of 2.09% and the balance at 2.59%.
Why Clifton Private Finance?
Our expert team of private bank mortgage brokers has strong and established connections with private banks, and will introduce you to the best solution for your circumstances.
Book a telephone consultation at a convenient time to suit you:
Or call us now on 0203 900 4322 to discuss your requirements.
Get in Touch
If you have any questions about our services or want to start making things happen please contact us