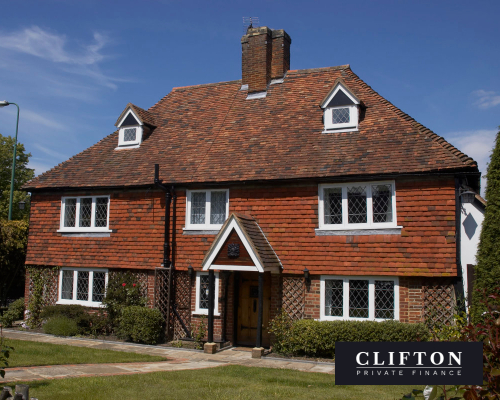 Bridging Finance For Auction Purchase
The Scenario
Our clients had spotted a rare opportunity coming up at auction: a Grade II-listed farmhouse in Kent.
They could see the potential to split it into a home for themselves plus an easy-to-service holiday home providing ongoing income.
They won the bidding and put down their 10% of the purchase price, plus auction fees, on hammer-fall. Now, they had just 28 days to pay the balance.
They already had their home on the market, but a buyer had pulled out, leaving them high and dry.
The Solution
Unless you're a cash buyer, short-term finance such as a bridging loan is the only way you can buy at auction. Auction house payment deadlines vary from around 20 to 28 days - which isn't long enough time to get a mortgage set up, with all the necessary valuations and title paperwork.
Fortunately for our clients, the amount of equity they had in their current home provided sufficient security for the bridging loan: they didn't have to include the auction purchase property as well, so they were only paying one set of legal and valuation fees.
The bridge loan we found for them was comfortably within their financial budget, the funds were approved, and the money was in the bank in time for them to pay the full purchase price on time.
In a similar situation? Call our bridging loan team on 0117 959 5094 or use our bridging loan calculator to get an indicative quote