Back to top
As a specialist commercial mortgage broker, we provide high quality commercial mortgage solutions for our clients.
Our service provides:
Market leading commercial mortgage rates
Up to 80% Loan To Value
Commercial mortgages from £50,000 to £100 Million
Owner occupied commercial mortgage options
Short term commercial finance solutions from 3 to 24 months
Finance options for England, Scotland, Wales and Northern Ireland (We can also source finance for projects in Ireland)
Interest roll-up options
Same-day agreement in principle
Products with no early repayment charges
We can accept applications from individuals (first-time landlords accepted), limited companies, SPV's and offshore structures
We are independent and have strong relationships with many commercial lenders as well as private banks, wealth managers and specialist lenders that are not available on the high street
Finance for residential & commercial sectors, including retail outlets, offices, warehouses, industrial units, factories, HMOs, nursing and care homes, investment properties, development projects and buy-to-let property (btl portfolios and limited companies welcome)
We pride ourselves on providing excellent service responsive to your needs.
Call us on 0203 900 4322 to discuss your requirements.
What are Commercial Mortgages and How Do They Work?
A commercial mortgage is a long-term loan secured against a non-residential property used for business, such as an office, shop, restaurant, factory, warehouse, or other commercial building. The property serves as collateral if you default (can't keep up with your repayments).
You make monthly repayments on a commercial mortgage over a set term, usually between 10 and 30 years, interest rates can be fixed or variable, and the loan amount is based on the property's value and your broader finances.
Commercial mortgages function similarly to residential mortgages, but have some key differences:
Higher minimum deposits, often 25-30%
Shorter maximum terms (usually 30 years)
Stricter eligibility criteria based on your business's creditworthiness
The mortgage experts at Clifton Private Finance can advise if a commercial mortgage is the right choice based on your business circumstances and goals.
Types of Commercial Mortgages
Commercial mortgage lenders offer various types of mortgage products. Some of the more common options include:
Owner-Occupied Mortgages - For purchasing/refinancing your own business premises. Typically up to 75% LTV.
Buy-to-Let Mortgages - For financing properties to rent out commercially. Typically up to 70% LTV.
HMO Mortgages - For houses in multiple occupations (HMOs).Typically 60% LTV.
Short-Term Loans - Bridging finance repaid within 1-3 years. Typically up to 70% LTV.
Development Loans - For financing construction/renovations. Typically up to 65% LTV.
Portfolio Mortgages - For landlords with multiple properties. Typically up to 70% LTV.
With access to hundreds of lenders, we can aid you in finding the most suitable mortgage product for your specific commercial property goals.
The LTV ratio, fees, interest rates, and eligibility criteria will vary between mortgage types.
Commercial Mortgage Case Studies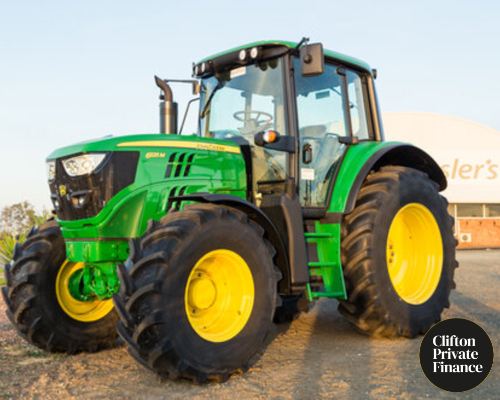 Fast Tractor Finance For Somerset Farmer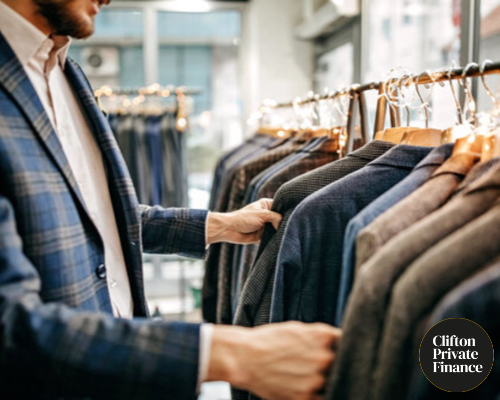 Merchant Cash Advance Facility Renewal For Scottish Tailoring Business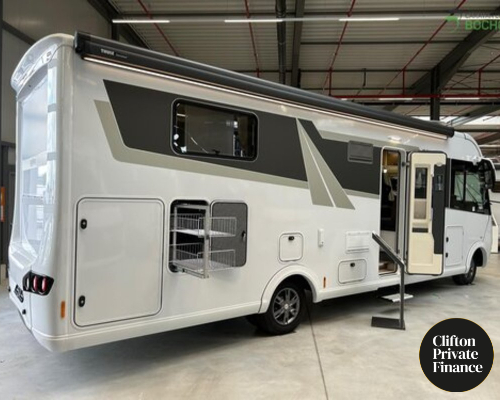 Motorhome Finance For Frankia QD Platin Mercedes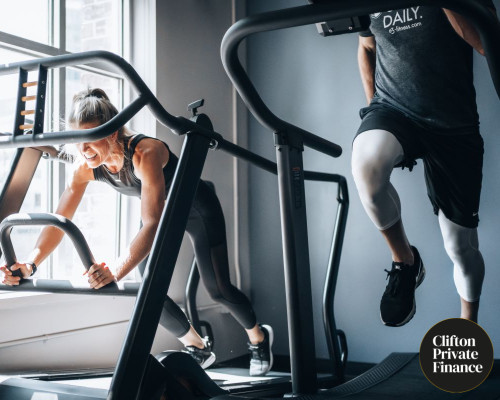 Fast Business Loan For Expanding Fitness Gym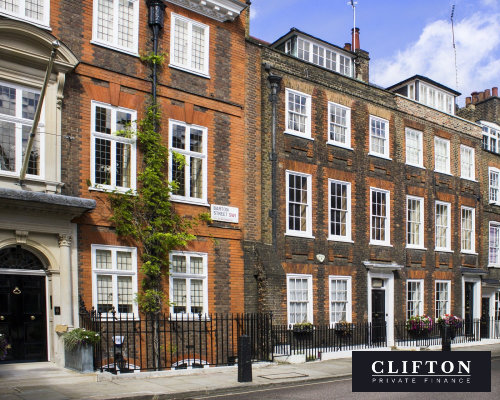 Business Loan Against London Residential Property for Swiss National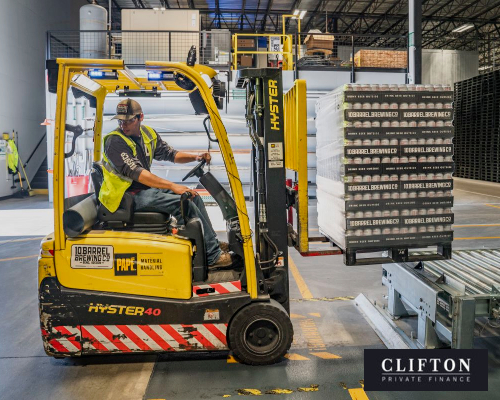 Business Loan Facility To Fund Working Capital For Company Expansion
Commercial Mortgage Lenders in the UK
Many banks and private finance companies offer commercial mortgages in the UK. Here are a few examples of known banks and lenders:
High Street Banks - Barclays, HSBC, NatWest, Lloyds
Challenger Banks - Aldermore, Metro Bank, Close Brothers
Private Lenders - Paragon, Precise Mortgages, Shawbrook Bank
Overseas Banks - Investec, Bank of Ireland, Bank of Cyprus
As an independent broker, we can access commercial mortgages from all types of lenders, most unavailable to approach directly. Moreover, we can find you the best rate too.
Bigger lenders often have cheaper rates but stricter criteria. Smaller private lenders are more flexible yet charge higher rates. Using a broker such as us gives you access to both kinds of lenders.
Commercial Mortgage Rates and Fees
Expect to pay an arrangement fee of 1-2% of the loan value when taking out a commercial mortgage. Valuation and legal fees also apply.
Interest rates vary hugely between lenders, from 3% up to 8-10% with private lenders. Rates depend on:
Your credit score and financial history
Loan-to-value ratio
Type of commercial property
Whether the rate is fixed or variable
Negotiating the best deals on your own can be challenging. Be sure to account for all costs and fees within your business plan. We can help liaise with various lenders, and get your application straight to the right sort of lender.
For a more detailed breakdown, read our full guide to commercial mortgage rates.
Commercial Mortgage Calculator
For a better initial understanding of what you'll pay for a commercial mortgage, use our commercial mortgage calculator.

How Do You Pay Interest on a Commercial Mortgage?
With a commercial mortgage, you will make monthly interest payments plus payments towards the principal loan amount. There are two main ways interest can be paid, and each has its benefits and drawbacks:
With an interest-only mortgage, your monthly payments only cover the interest owed each month. You do not pay anything towards the principal loan itself during the term.
At the end of the mortgage term, you will need to repay the original loan amount in full as a lump sum or refinance to a repayment mortgage. Interest-only works well when you expect property value to rise significantly.
With a repayment mortgage, your monthly payments cover both the interest for that period plus some capital repayment of the principal.
By the end of the term, the entire loan will be paid off through the combined interest and capital repayments. There is no lump sum due at the end.
Most lenders require a repayment mortgage. Interest-only is harder to qualify for due to the lump sum payment needed at the end.
How to Apply for a Commercial Mortgage
Applying directly through a lender involves considerable paperwork. Working with a specialist mortgage broker streamlines the process.
How does it work? And what does the process look like? - Here's a brief breakdown of what you might expect during the application process:
Find a suitable property and make an offer conditional on financing.
Approach a broker who will assess your situation and find appropriate lender options.
The lender will evaluate your credit score, income, business accounts, existing assets/liabilities and the property itself.
You'll need to provide a deposit of 25-30% and proof you can cover monthly repayments.
The lender will carry out property valuations, anti-money laundering and fraud checks.
If approved, you can finalise the purchase and mortgage account.
Legal fees apply for conveyancing work. The broker can recommend solicitors.
From the initial inquiry, With Clifton Private Finance guiding you, the application process takes just 4-8 weeks from initial inquiry to mortgage offer. Depending on the complexity of the mortgage and what is required.
Benefits of a Commercial Mortgage
Some key advantages of financing your business premises include:
Purchase larger commercial buildings - Funds to buy a property for your company rather than leasing.
Retain cash flow - Spread costs over years rather than the huge initial outlay.
Tax benefits - Interest repayments can be offset against corporation tax.
Improve credit - Regular repayments build your business credit file.
Remortgage - Release equity or refinance at better rates as property value rises.
Expand premises - Fund renovations, upgrades or extensions.
Asset protection - Property owned by a limited company if the business folds.
For purchasing, expanding or improving your commercial property, a commercial mortgage for business owners could be the right choice for you.
Alternatives to a Commercial Mortgage
While a mortgage is a common way to finance commercial property, other options include:
Commercial Property Loans
Shorter-term loans, like bridging loans, fund purchases or renovations for 6-18 months. Higher fees and rates apply.
Leasing
Rather than buying a property, you can lease commercial space via a long-term rental agreement. This requires less upfront capital.
Business Loans
A regular business loan from a bank or alternative lender. This may be less advantageous, as property can't be used as collateral.
Peer-to-Peer Lending
Borrow from a pool of investors rather than a bank. This type of finance is typically easier to qualify but involves higher interest rates.
Asset Finance
Use specific business assets like machinery or vehicles as collateral instead of property.
Invoice Finance
Receive funding against unpaid customer invoices to improve business cash flow.
Each option has pros and cons to weigh up. Speaking to an adviser like Clifton Private Finance helps identify the most suitable finance solution.
Get Expert Commercial Mortgage Advice
By following this guide, understanding your options, and working with reputable advisers, you can secure the ideal commercial mortgage facility to help your business reach its goals.
The commercial mortgage experts at Clifton Private Finance have arranged competitive financing for businesses across the UK.
Get in touch today to see how we can help your company acquire the ideal commercial premises.
If you're in need of commercial property finance, give us a call at 0203 900 4322. Alternatively, complete our contact form above.
We can secure competitive rates for:
Offices
Factories
Warehouses
Industrial units
Retail outlets
Restaurants & Cafes
Nursing and care homes
HMOs (Houses in multiple occupancy)
Why Choose Clifton Private Finance for Commercial Property Finance
As a mortgage broker, we specialise in arranging commercial property finance for business owners and individuals who require commercial finance.
Whether you need finance for a standard buy-to-let, a House in Multiple Occupation or a mixed-use property, we have the expertise and knowledge of the financial services market to identify the most suitable funding for you.
We regularly work with private banks, specialist lenders, family offices and wealth managers who are willing to provide commercial mortgages to a range of applicants with a variety of circumstances.
Our Commercial Mortgage Service
Our independent commercial mortgage finance broker service offers:
Access to the whole market – We can compare most UK lenders who are prepared to provide commercial mortgages.
Market-leading commercial interest rates - Depending on your requirements, we work with high-street banks and specialist lenders.
Terms of finance – We can arrange both short-term and long-term lending options from 3 months to 30 years.
75% LTV – We can source commercial mortgages up to 75% of the property value ( in some cases up to 80%).
Finance within a short period – Contact us today.
How to get A Commercial Mortgage
We pride ourselves on delivering a professional and efficient mortgage broker service.
If you need commercial property finance, call us on 0203 900 4322 or complete our contact form above.
FAQs
What deposit is required for a commercial mortgage?
Expect to put down around 25-30% deposit.This is higher than the 10% deposit typically needed for a residential mortgage. The deposit needed varies case-by-case. Having a larger deposit boosts your chances of commercial mortgage approval.
What business entities can apply for a commercial mortgage?
Limited companies, LLPs, sole traders, partnerships, and private limited companies can all potentially qualify.
Can I get a commercial mortgage for a semi-commercial property?
Yes, you can get a semi-commercial mortgage for a part-residential, part-commercial building.
What documents do I need for a commercial mortgage application?
You'll need proof of income, business accounts, identification, and credit checks. You will also need a property valuation and a deposit source.
Can I get a commercial mortgage as a first time buyer?
Yes, first-time commercial mortgage buyers can get a mortgage but will need a larger deposit, strong credit, and a profitable business to qualify. Work with an expert broker to improve your chances of approval. First-time commercial buyers may need to put down 30% or more.
Get in Touch
If you have any questions about our services or want to start making things happen please contact us