Categories
Business Loans For Limited Companies
24-November-2022
24-November-2022 13:28
in Private clients
by Sam Hodgson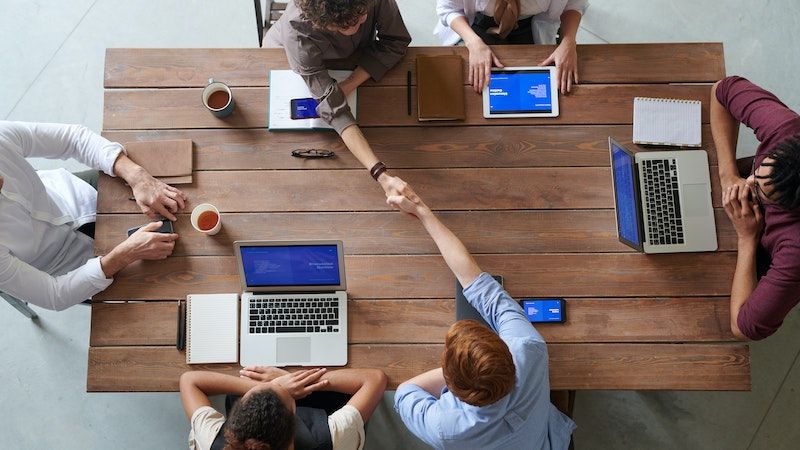 If you're the director of a limited company, you may need access to a loan to boost the growth of your business or support your cash flow when times are tough.
Limited company loans are a specialist type of business finance available to help limited companies. As a limited company, you can apply for the loan with flexibility on how and when you make repayments and with competitive interest rates.
Here, we guide you through the eligibility criteria for a limited company loan, the process of applying for one, and how to get the best loan deal for your business.
Is my limited company eligible for a loan?
Your business will be eligible to apply for a limited company loan if registered as a limited company with companies house and trading in the UK. Other criteria you'll need to meet include the following:
Trading for at least 1 year (ideally with 1 year's filed accounts)
A monthly turnover of at least £5,000 (£60,000 per year)
Ideally a homeowner
See similar: Getting a Business Loan - 8 Top Tips
How can a loan benefit my limited company?
Loans for limited companies can be used to meet various business needs. They are often best suited to situations where an injection of cash will bring quick returns, such as business expansion, marketing efforts, purchasing new inventory or equipment, and taking on more staff.
But, while a loan can help a business meet growth demands, it can also be useful to tide things over when times are challenging, or there is a shortfall in working capital. A loan may help a business to meet an upcoming corporation tax bill or pay for necessary repairs on equipment and premises.
A limited company loan can be an excellent solution in many scenarios, giving you access to much-needed funding in the short term with the flexibility to make repayments over a period of 1-3 years.
Funding for business growth and expansion
Marketing and advertising
Recruiting new staff
Purchasing inventory or equipment
Expanding premises
Renovation/refurbishment of current premises
Payment of corporation tax
Improve cash flow
How much can a limited company borrow?
You can apply for a limited company loan from as little as £1,000 up to £500,000, depending on the size of your company and its annual turnover.
Lenders will assess each application individually and make an offer depending on their risk assessment.
One of the main benefits of applying for a business loan as a limited company is that you will be viewed as less of a liability than a sole trader would be, which means you should be able to borrow more.
Recent examples of business loans secured for clients
£150k Unsecured Business Loan for a long-standing Estate Agents wanting to hire new staff and build a new website.

£250k Unsecured Business Loan to support working capital for a manufacturing business trading since 1985

£350k Invoice Finance Facility for a £2m+ turnover business supplying nurses/care workers to the NHS/Care Homes. The facility was needed to plug the gap between paying staff (weekly) and being paid by the NHS at the end of the month.
Are directors personally liable for a limited company loan?
Most limited company directors opt for unsecured loans because no business assets are available to secure the loan against. Unsecured loans require a director or shareholder to act as a personal guarantor. In many cases, being a homeowner will make securing a limited company loan much easier.
It is always important to consider the personal risk of guaranteeing an unsecured loan for a limited company. but often the benefits outweigh the risks. Retaining ownership of your company is a huge advantage when using a business loan rather than selling shares to raise the necessary funds.
Does my credit score affect my chances of getting a business loan?
Lenders will examine the personal credit records of a private limited company's directors and the company's credit score. Your personal and business credit ratings can affect loan approval and financing eligibility.
Don't fret, however, if your credit score is less than perfect. Although many mainstream lenders may turn you down if your credit rating is poor, there are a number of specialist lenders willing to offer company loans despite credit issues. However, they will come with higher interest rates.

How do I apply for a limited company loan?
To apply for a limited company loan, it's always best to speak to a specialist broker with access to the wider lending market.
A business finance broker can help you decide what type of loan to apply for depending on your company's situation and needs, guiding you through the application process.
As soon as we have the following information, your broker can talk you through your options and get the ball rolling:
Confirm your company's registered trading name and registration number
Provide information on the number of years in operation, monthly turnover, and the number of directors
Tell us how much you would like to borrow and what the money is for
Your broker will present you with possible borrowing options. When you decide to go ahead with a chosen lender, you'll be provided with a breakdown of the terms of your loan, the monthly repayments, and interest charges.
Repayment of the loan is normally structured as a fixed monthly payment over a set period of time.
We can also source merchant cash advance if you're taking card or online payments for your business.
Book an appointment with one of our business finance brokers today