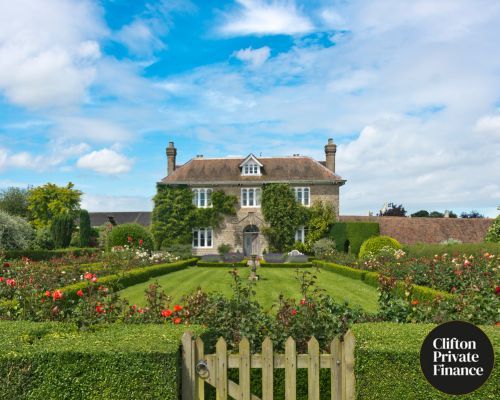 £1.35m Bridging Loan For Downsizing To Grade 2 Listed Property
Downsizing from a high value property can be more challenging than you'd expect, because unique properties can be slow to sell – there are less buyers in the market, and the properties are usually stylistically individual and bespoke.
So, what do you do when you've found the perfect property to downsize to, but yours hasn't sold yet – or even had any offers?
A bridging loan can grease the gears.
The Scenario
After the loss of her partner, our client was living alone in a £1.5M property that was too large for her needs.
She decided to downsize, and found the perfect £1.3M Grade 2 listed property in the picturesque village of Lymm.
With no mortgage on her current property, she seemed in an ideal position to make a swift transition.
However, the sellers of the new property were looking for a quick sale, and the property was generating a lot of interest from other buyers.
She had two options:
Reduce the price of her property to force a quick sale
Get a bridging loan to fill the gap
But even reducing the £1.5m asking price by just 5% would cost her £75,000, and wouldn't guarantee the sale (or necessarily be quick enough). So, so she opted for a bridging loan.
She needed to borrow the full purchase price of £1.3M, plus an extra £50k to cover stamp duty tax, and quickly, in order to secure the property in time.
The Solution
We set out to find a lender who could meet our client's large loan requirement, and estimated the entire process would take around 8 weeks.
We kept our client in the loop at every stage, ensuring she was well-informed and comfortable with the ongoing process.
We also reassured her that the Grade 2 listed nature of the new property wouldn't be an issue, because her exit plan didn't hinge on remortgaging or selling that property.
The case was successful, and it illustrates the pivotal role of a knowledgeable broker in facilitating smooth transactions, particularly when time-sensitive issues and large sums are involved.