Interest Only Mortgage Calculator
Our interest only mortgage calculator below gives you an idea of what your monthly repayments could be in comparison to a capital repayment mortgage.
Your repayments
Based on the figures entered, we think your mortgage will cost:
Repayment: (Capital & Interest)
Interest Only:
This information is computer-generated. It has only been designed to give a useful general indication of costs. Make sure that you read the separate key facts lender illustration before you make a decision. To get a full mortgage quote contact us.
What is an interest only mortgage?
An interest only mortgage is a mortgage that you only repay the interest on, as opposed to making capital repayments each month.
With a standard repayment mortgage, each month you pay back the interest your loan has accrued along with a small portion of your actual loan.
After the full mortgage term, which could be 25 or 30 years, you will have repaid your entire loan on top of your interest payments and be debt-free.
With an interest only mortgage, however, each month you are only required to repay the monthly interest your loan has generated and you don't need to repay any of the loan itself.
This means at the end of your mortgage term you will still owe the original mortgage amount to your bank, despite paying back the interest.
Therefore, interest only mortgages require lower total monthly payments.
But, you need another method of repaying your loan other than on a monthly basis; for example, selling another property or investment.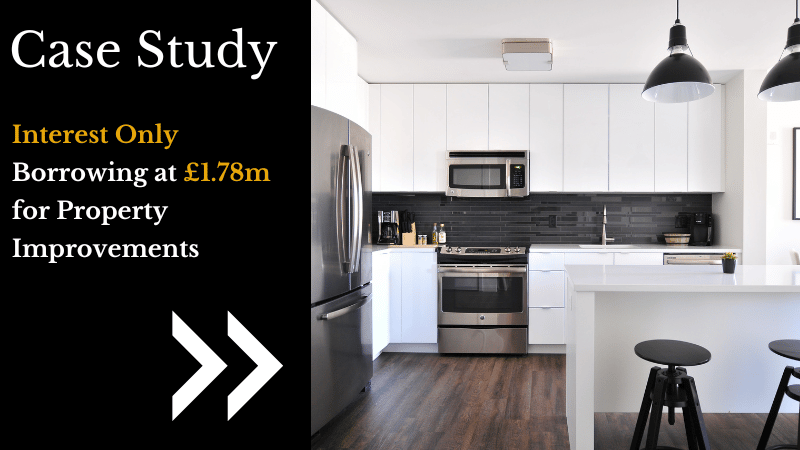 What are interest only mortgages used for?
Interest only mortgages are usually taken out when you have an alternative method to repay your loan further down the line, either via:
The sale of other assets
A significant increase in your earnings or general wealth
Or refinancing onto a standard mortgage when you are eligible for a more favourable loan to income or loan to value ratio.
For example, an interest only mortgage could be a solution for you if:

Your income is comprised primarily of bonus and commission, or ad hoc self employed payments
Committing to large, monthly mortgage repayments won't necessarily fit into your cash flow.
An interest only mortgage keeps your monthly commitment low, and you can pay off more considerable chunks when you have the finances to do so.

You have another property to sell in the future which will cover the value of the mortgage
If you're looking to sell a second property in a few years, the proceeds of which will cover the cost of your new purchase, then an interest only mortgage could be used to bridge the gap between the transition.
You will only need to pay back the interest on your mortgage up to the point that you're ready to completely repay as a lump sum.
Be aware that lenders will need evidence of your ability to repay your mortgage through alternative sources if this is your intention.

You are a buy to let portfolio landlord
The below is a fairly common interest only mortgage strategy used by buy to let portfolio landlords:
Take out an interest only mortgage for a rental property they believe will appreciate in value
Use the rental income from the property to repay the low interest only mortgage repayments
Sell the property when it has hopefully appreciated in value, taking the net profits of any excess rental income and capital appreciation after repaying the mortgage in bulk
If you're a HNW client, see our full guide for securing a mortgage as a HNW individual.
How much will my monthly repayments be on an interest only mortgage?
To get an idea of what your costs would be for a mortgage loan on an interest only basis, use our interest only mortgage calculator above.
What is a retirement interest only mortgage (RIO)?
Retirement interest only mortgages are the same as normal interest only loans, but without any form of fixed term to repay.
They are only repaid by the borrower if the owner sells their property, they go into care, or they pass away.
Watch our video case study below for an example of how we recently secured an interest only mortgage for our client:
How much of a deposit do I need for an interest only mortgage?
As you're not repaying your loan monthly, your lender will be taking on more of a risk by lending you money via an interest only mortgage.
Therefore, you could need to put down a 50% deposit for an interest only mortgage.
Or, if you use a specialist or private lender, you may be able to reach as high as a 75% loan to value interest only mortgage, but only on a case-by-case basis.
And the more you borrow in comparison to the value of your property, the higher interest rates you'll pay.
You'll also be better off speaking to a specialist mortgage adviser to secure this type of finance.
What are the interest rates for an interest only mortgage?
As with your deposit size, you may need to pay higher interest rates because your lender is taking a greater risk providing you with interest only finance.
You'll also have a smaller selection of lenders to choose from, as fewer banks and mortgage providers are willing to offer interest only loans.
However, speaking to a specialist mortgage broker will ensure you get as close as you can to interest rates that are comparable to standard mortgage rates.
Are interest only mortgages good for first time buyers?
It's generally quite rare for a first time buyer to get an interest only mortgage.
They are more complex mortgage products, and you usually need to have other forms of capital or property to use as a repayment plan which is uncommon for first time buyers to have accumulated.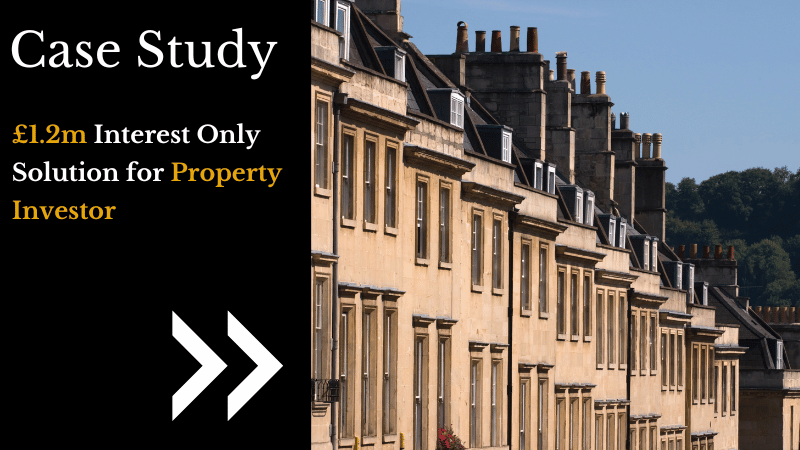 Do I need a mortgage broker to get an interest only mortgage?
While you can get an interest mortgage without an adviser, it's common practice to speak to a mortgage broker for this type of finance.
They're riskier for both you and the lender, and your lender will want the peace of mind that you've received regulated mortgage advice before offering you a loan.
At Clifton Private Finance, we will gather an understanding of your financial situation and ambitions and advise on the best route and financial solution to help you reach your goals.
And we'll endeavour to get you the best rates on the market while we're at it.