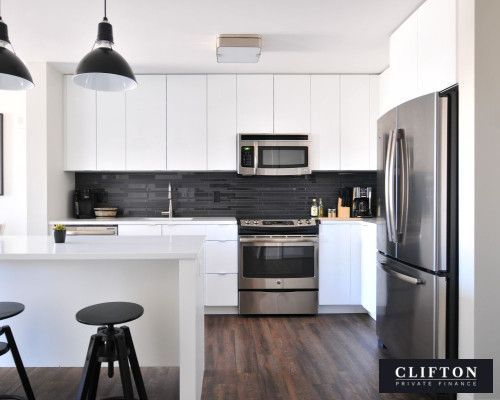 Interest Only Borrowing At £1.78m For Property Improvements
The Scenario
A client we'd helped previously needed interest-only borrowing to repay an existing loan while raising a further £100k for property improvements.
But complexities arose surrounding the valuation of the property and our clients' income.
We'd helped our client previously to purchase a £2m property in Reading through the aid of a private bank. Since that time, they'd made significant renovations to the exterior and interior of the property – boosting its value some £550,000.
They now wanted to make further improvements by borrowing against the new higher value. They needed £1.78m to fund the improvements and repay their existing lender.
But, the new valuation of the property was yet to be approved, which meant the borrowing rate (or Loan to Value) was yet to be determined.
It was also crucial to our client they kept their borrowing as interest-only to suit their cash flow. This meant they'd only need to repay the interest on their loan until the end of its term, at which point they'd repay the full amount borrowed in one lump sum.
While a Loan to Value (LTV) of just under 70% can be found from high street lenders, such as banks, it's not a range extended to interest-only loans (high street banks typically restrict the LTV to 50% for interest-only lending).
Our client would need to liaise with a private bank, or a more specialised lender, if they wanted to find a competitive rate whilst incorporating their need for interest-only payments.
Our client was also an equity partner in a large US law firm working through a London branch, meaning his income was not so straightforward in the eyes of lenders – technically, he'd be treated as self employed.
While our client received a fixed salary, they also received a profit share dependent on their individual shareholding in the LLP (Limited Liability Partnership).
Banks would have to consider this self-employment and the percentage they received on top – despite owning a minuscule shareholding (<1%).
The Solution
We liaised with lenders on our client's behalf and managed to find a private bank that could facilitate their needs for interest-only borrowing at a competitive rate:
After some negotiation, the lender we used was able to accept a letter from the LLP confirming our clients' distributions for the past three years, aided by bank statements and tax documents to satisfy any income discrepancies.
After discussing the case in detail with our broker, they were also able to accept the updated property valuation of £2,600,000, so our client could borrow against this at the rate he wanted and with interest-only repayments
And finally, our client was able to develop his own relationship with the private bank – opening the door to future finance solutions, from asset management to other forms of bespoke lending.
Having placed their trust in us again, our client was able to further realise their goals for their property while protecting their cash flow and keeping their interest rates low.