Back to top
Looking to finance a property purchase in the UK as an expat?
Our service offers mortgage & shorter-term finance products designed for UK expats.
Mortgage finance from £100,000 to £25m
UK expat and returning expat property finance solutions for buying or refinancing UK property
Mortgage finance for those working in the UK but paid in a foreign currency
Property finance solutions for UK nationals working abroad with families remaining in the UK
Buy to let mortgage solutions
If you have assets that you would like to be leveraged as part of the transaction such as your investment portfolio, or other property or pensions our team can look at leveraging these assets to negotiate more flexible lending criteria and more favourable interest rates, to help you get the best deal
We have relationships with high street and private banks, specialist lenders, family offices and wealth managers. We also have access to private investment funds
Through our market knowledge, we can deliver enhanced, bespoke or exclusive terms based on your requirements.

Why Clifton Private Finance?
We are expat mortgage experts, and our advisers are confident with the complexities of the expat mortgage market.
We can help you:
Understand what kind of expat mortgage you're eligible for and how much you can borrow
Feel comfortable with how the process works and what the costs will be
On your behalf, we will:
Compare rates across the entire market (from private lenders to high street banks)
Negotiate the best deal for your circumstances
Guide you through the application process
Help you arrange your valuation(s)
Liaise with your solicitor to sort the paperwork
Chase through your application your new home is secured
Recent expat mortgage case studies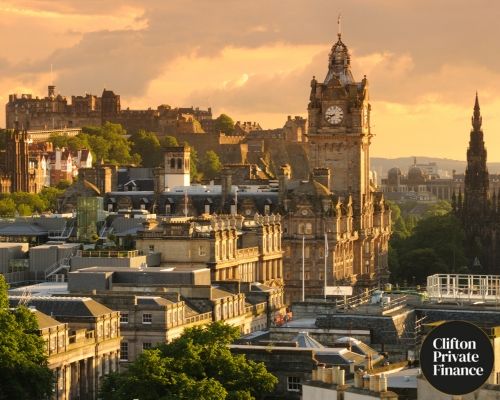 Fast Residential Mortgage for British Expat in Tokyo Buying in Edinburgh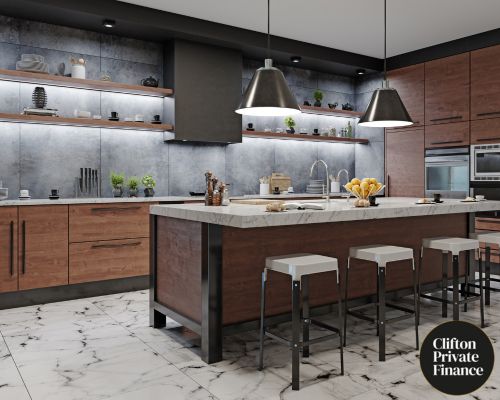 80% LTV London Mortgage For British Expat In UAE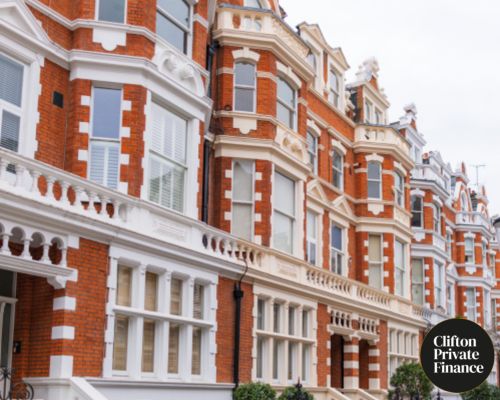 Fast Expat Mortgage for Family Returning from UAE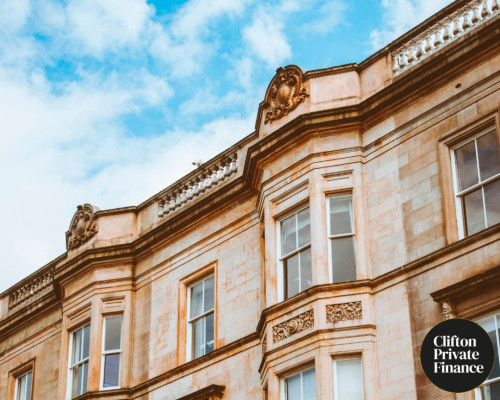 High Street Lender Mortgage for Icelandic National Buying New Build in Scotland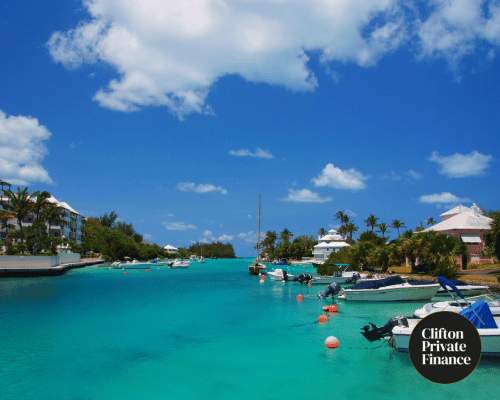 Mortgage for Expats in Bermuda Secured with Bonus Income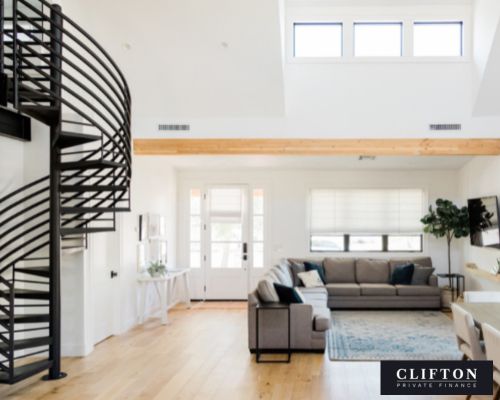 UK Mortgage Secured for Shipyard Contractor Living in Bahrain Earning in Foreign Currency
A Full Guide To Expat Mortgages (UK)
Looking for a buy to let mortgage in the UK while living and working overseas as an expat?
Or in need of a residential mortgage as an expat returning to the UK?
It's true that getting a mortgage in the UK as an expat can be tricky. But our complete guide covers the most frequent questions we get from expats about the process. From the basics of expat mortgages and the documents you need to apply, to how to be eligible for the best interest rates on the market.
Contents
1. What is a UK expat mortgage?
A UK expat mortgage is a specialist type of mortgage designed for British expats living abroad looking to buy property in the UK. You're classed as an expat if you're a UK national currently residing overseas.
If this is you, you need to speak to a mortgage lender specialising in mortgages for UK expats. But accessing these lenders directly is not easy.
As one of the best expat mortgage brokers in the UK, we can connect you to the right lenders for your situation.
Our dedicated team of expat mortgage brokers have access to a wide range of expat mortgage products you won't find on the high street. We can confidently work around your foreign income, complex income structure and overseas employment status.
Want to know more? Our Head of International, Carly Cheeseman, explains the ins and outs of getting a UK expat mortgage in the short video below:
2. How can I get a UK expat mortgage?
Many people tend to use a mortgage broker when they're applying for an expat mortgage because the process can be complicated, and the best deals are found with specialist lenders that you won't be able to approach directly.
Most high street lenders simply aren't prepared to take on the extra administration required in verifying an expat mortgage application. It's harder for them to check your employment status credit history, and financial stability. And if you're earning in a foreign currency they'll often just say no.
However, a specialist expat mortgage broker will have direct access to UK lenders who won't be put off by your expat status.
An expat mortgage broker will be able to advise you:
Whether you'll be accepted by a lender for an expat mortgage on UK property
The best expat mortgage rates and fees available to you
How long the process will take
What supporting documents you'll need to provide to meet lending criteria
All of these factors vary from case to case, depending on your circumstances and what you're looking to achieve, but speaking to a mortgage adviser is the quickest way to get all of your finance options laid out for you.
3. How much can I borrow on a UK expat mortgage?
As with any mortgage loan, how much you can borrow comes down to affordability. An expat lender will look at how much you earn versus your outgoings. Your credit history will also affect your borrowing power (more on that below) as well as the amount of deposit you can afford to put down.
Most UK lenders will offer between 3.5 and 6 times your total annual income. It just depends on how they calculate your net income and apply their affordability criteria. Your employment history, outstanding debts and your number of dependents are all factors they might also take into consideration.
If you're looking for a high Loan To Value (LTV) expat mortgage, borrowing at 85% of the purchase price of a property is pretty much the ceiling that can be achieved for most expatriate clients.
However, it always comes down to your personal circumstances, and each lender differs in the amounts they are prepared to lend and what they will include as your income.
A specialist mortgage advisor has in depth knowledge of lenders' criteria, and with an understanding of your situation, will be able to give you a true estimate of how much you could borrow.
Get an idea of how much you could borrow today by using our expat mortgage calculator.
---
Your repayments
Based on the figures entered, we think your mortgage will cost:
Repayment: (Capital & Interest)
Interest Only:
This information is computer-generated. It has only been designed to give a useful general indication of costs. Make sure that you read the separate key facts lender illustration before you make a decision. To get a full mortgage quote contact us.
---
4. What is the UK mortgage deposit requirement for an expat?
For both a residential or a buy to let mortgage in the UK, most lenders will require a 25% deposit.
It is possible, however, if your circumstances are right, to find expat lenders who will accept a 10-20% deposit. If you can't afford to put down as much as 25%, you'll need to seek the advice and guidance of an experienced mortgage broker who has access to specialist lenders you won't find on the high street.
It goes without saying that the most attractive mortgage rates and terms go hand in hand with a larger deposit.
5. Do I need a good UK credit history to get an expat mortgage?
If you've been living abroad for some time and have not been able to maintain your UK credit profile, this doesn't mean you'll be excluded from borrowing. Many specialist lenders are willing and able to check your borrowing status by other means.
A good UK credit footprint will certainly make the application process easier, and possibly give you access to better rates and terms, but if you can satisfy the following application criteria you'll probably be ok.
1. 3 months of healthy bank statements – showing you're not spending more than you're earning (and no overdraft facility)
2. Up to date utility and mobile phone bills which have been paid on time, even if they are registered to your address abroad
3. Any Credit card loan statements (even if not UK based) paid on time
4. Disclosure of any personal loans, car finance etc with 3 months of statements - and proof that repayments have been made on time
For more tips on how to preserve your credit score as a UK expat, read our full guide here

6. What are the Expat UK Mortgage Application Criteria?
Firstly, your country of residence will affect the application criteria, and unfortunately, there are some high risk countries that no lenders are able to accept.
However, if you're in the US, Singapore or Dubai then your chances of getting a mortgage are high – we have lots of applicants from these countries, and lenders are generally well set up to process applications.
However, certain African and European countries can be trickier, as well as Australia, and lenders often have stricter application criteria.
Here are the requirements you'll likely need to meet for an ex-pat mortgage application:
1. Three months of bank statements for each of your bank accounts.
2. Three months' proof of the source of your deposit - including any other account that it has been transferred from.
3. Proof of address.
4. Preferably a traceable UK credit history with a good credit score.
5. Higher earnings than you'd need in the UK - lenders will need to account for currency fluctuations, so you'll likely need to earn 10 to 20% more for affordability depending on the currency.
Speak to one of our team for personal advice on your expat mortgage application
7. What documents do I need for a UK expat mortgage?
The more complex your mortgage application, the more documents you'll need to supply to support your income, deposit, nationality and identity.
Here are the essential documents that you almost always need for an expatriate mortgage application:
Proof of Income
Your CV (particularly if you work in a high-turnover industry)
Copies of recent payslips
Evidence of any bonus or commission earnings
Business accounts and tax returns for 2 + years if you are self employed – these may need to be certified by an internationally recognised accountancy firm
Proof of Affordability
Details of your overseas income and expenditure
Information on any properties you already own (including mortgage and rental details)
Credit Card statements and balances
Details of any other financial arrangements and commitments you have in place (e.g., loans, car payments, etc.)
8. Expat mortgage lender or broker?
A common question that many expats have when they're starting to look into UK property finance is: should I speak to an expat lender or an expat broker.
Although you'll ultimately need to speak to an expat lender for your application, finding them and deciding which lender is right for you is incredibly difficult by yourself.
The major stumbling block for most expats is that you aren't able to find expat mortgage products on comparison sites. They are too niche to be broadly compared in the way that standard mortgages are based on interest rates, terms and fees.
To compare expat finance effectively by yourself, you'd need to approach each lender individually and go into detail about your circumstances and objectives each time – it would be a slow, arduous, and largely ineffective process in comparison to using a broker.
At Clifton Private Finance, our Expat Mortgage Brokers are securing loans for expats on a day-to-day basis. They know the best rates going on the market at any point and know the specialities of every lender – from complex applications to quick turnarounds and everything in between.
Read our full guide on choosing an expat mortgage lender or broker for more information.

9. Mortgages for Expats returning to the UK
If you're an expat returning to the UK looking for a residential mortgage on a new family home, you'll find it difficult to get finance from a standard UK mortgage lender.
And it becomes especially difficult if you're still earning in a foreign currency while you apply or if you're in between jobs during your relocation.
However, there are lenders out there who specialise in working with expats moving back to the UK.
For example, if you have employment lined up for your return but it hasn't started yet, we can still secure you a mortgage based on your projected contracted income if we can get the right documents and connect you with the right lender.
And the same goes for overseas income or complex earning streams. Although you may have been turned down by your current bank or mortgage provider, an expatriate mortgage broker can connect you to lenders with specialist underwriters who are suited to your application.
Whether it's a specific currency or an unusual industry that you work in that's causing roadblocks, a good mortgage adviser has the knowledge, experience and connections to secure you the finance that you know you can afford.

10. UK Expat Remortgages
Refinancing as an expat can be time-consuming and tricky, but the rewards of securing a great deal on a new mortgage can significantly outweigh the cost and effort.
We speak to clients on a daily basis who are looking to remortgage for one of the following reasons:
Transferring a UK residential mortgage to a buy-to-let
Remortgaging at a lower Loan to Value (LTV) to get better interest rates and lower repayments
Remortgaging following a pay rise – a better loan-to-income (LTI) ratio will get you a better deal on a new expat mortgage
Refinancing to free up capital – perhaps to put towards a new buy to let in the UK
Check out our guide on how to remortgage in the UK if you live abroad, where we cover:
The pros and cons of remortgaging a UK property when you're an expat
How easy it is to remortgage as an expat
The checklist for your remortgage application
And how to get the process started

11. UK Expat Buy to Let Mortgages
Many of our expat clients are looking to purchase property in the UK on a buy to let mortgage as an investment that can double up as a base for back home.
As an expat, you probably know the UK property market better than the country in which you live.
And with the potential of both rental income and growth in value of UK buy to let properties, they present an excellent investment opportunity – and that's before you factor in the value of having a base back in the UK for future use.
But as with residential expat mortgages, most standard mortgage lenders do not accept non UK residents for buy to let applications.
Expat BTL mortgages are more complicated and expensive for banks to process, but you can still access a good range of options through specialist lenders, with a deposit requirement of up to 20%.
An interest-only repayment option on an expat BTL mortgage is less favoured by lenders, but if you have good credit history and can put down a larger deposit, a specialist mortgage broker will be able to find you a deal.
Read our full guide on how to get an Expat BTL mortgage, here.
Or if you need to act now give us a call to arrange a free telephone consultation with one of our specialist ex-pat mortgage brokers to get the ball rolling.

12. Top locations for UK expats to buy in the UK
If you're looking at a buy to let investment property in the UK as an expat, choosing where to buy is often the most difficult decision.
You may want to buy near family or in an area you're familiar with. Or, perhaps you're looking purely at value growth and rental potential – particularly if it's a second UK property.
Check out our latest guide for expats buying UK property, that looks at:
What the 2022 buy to let market looks like in the UK
What you should look for in an expat BTL property
13. UK mortgages for expats earning foreign income
Securing a mortgage with earnings in a foreign currency can be notoriously difficult.
Even widely used currencies like US dollars or Euros can be a red flag on your mortgage application for most high street lenders.
Foreign currency income streams are an issue for banks for the following reasons:
Exchange rate fluctuations could affect your ability to repay your mortgage, and it's completely out of your and your lender's control
Your lender could struggle to identify your employer and validate your income stream
There is a greater risk of money laundering if your income is coming through overseas sources
If you've lived abroad for a while, you could have a poor or untraceable credit rating
All of these factors increase the risk to your bank for lending you money and make the process more costly from an administrative point of view.
But there are specialist lenders – and even some high street lenders – that can accept foreign income for a mortgage in the right circumstances. You need to package your application correctly, have the right documents on hand, and ideally, have a mortgage broker on your side pushing through your application.
For more help, see our how-to guide on how to get a mortgage with a foreign income.
14. Applying for a joint UK mortgage with a non-UK national partner or spouse
If your partner is not a UK national, it can be difficult to get a mortgage via a mainstream lender – they're likely to reject your application based on the complexity that your scenario presents.
But if you speak to chosen lenders via the right specialist mortgage broker, you can still get finance at the right price.
If you're a European citizen living in the UK, we should be able to secure you a UK mortgage if:
You have been resident in the EU for more than 3 years
You have a UK bank account
You have a permanent job in the UK
If you're from outside of Europe and living in the UK, we should be able to secure you a UK mortgage if:
You have been resident in the UK for more than 2 years
You have a permanent job in the UK
You have permanent residence rights in the UK or a UK Work Permit
You have a UK bank account
And if you're a foreign national living outside of the UK buying property here, speaking to a specialist mortgage broker at Clifton Private Finance is advisable to see if there are options out there for you.
For more information, read our full guides on spouse visas and how to get a joint mortgage with a non-uk national partner or spouse.
15. UK Mortgage for Seafarer
Applying for a mortgage as a seafarer or ship crew can be a tedious and excruciating process.
Trying to work out whether you're classed as a UK resident, an expat, or something in between can be more nauseating than a bad case of seasickness.
And there's a big difference between expat mortgages and standard UK resident mortgages – expat cases are more expensive in terms of set-up fees and interest rates.
So, it's important to get it right, and there are steps you can take to make sure you're classed as a UK resident if it's possible. Our complete guide to seafarers UK mortgages covers everything you need to know before applying.
16. Countries where we can help UK Expats
How difficult your mortgage application will be depends on what country you are living in.
Some UK lenders process plenty of expatriate mortgages from countries such as the US and the United Arab Emirates (UAE), so they are equipped to deal with these applications.
But lenders less commonly see other countries, and it means they don't have the infrastructure in place to deal with applications.
They'll have fewer specialists in place, meaning they'll be less familiar with tax legislation, employment laws and other cultural differences for your country of residence, adding a greater administrative burden and financial risk to lending you money.
Find your country of residence and start the ball rolling here
Below is a list of some popular expat locations that we frequently source mortgages for, a rating out of 10 for difficulty, and a link to our guide on how to secure a mortgage as an expat from each location.
And here are some other expat locations that are less common and more difficult to rank but that we can still help with:
---
Expat - UK Residential
2 Year Fixed
4.84% APR
(Purchase)

Subsequent rate 6.29%
APRC 6.2%*
Up to 75% LTV

Free standard valuation

Product Fee £999

As at 24th January 2023
Expat - UK Residential
5 Year Fixed
4.59% APR
(Remortgage)

Subsequent rate 6.29%
APRC 5.7%*
Up to 75% LTV

Free standard valuation

Product Fee £999

As at 24th January 2023
Expat - UK Residential
2 Year Tracker
0.49% APR
+BOE Base Rate (3.5%)

2 Year Tracker

Subsequent rate 6.29%
APRC 6.1%*
Up to 75% LTV

Product Fee £999

As at 24th January 2023
Contact Us
Thank You for your interest - please complete the form below and a member of our team will be in contact.
---
Call us on +44 203 900 4322 to discuss your requirements.
Or you can book a telephone consultation at a convenient time for you
Get in Touch
If you have any questions about our services or want to start making things happen please contact us