Categories
How To Get A UK Expat Buy To Let Mortgage
03-July-2020
03-July-2020 18:50
in International
by Jennifer Stevenson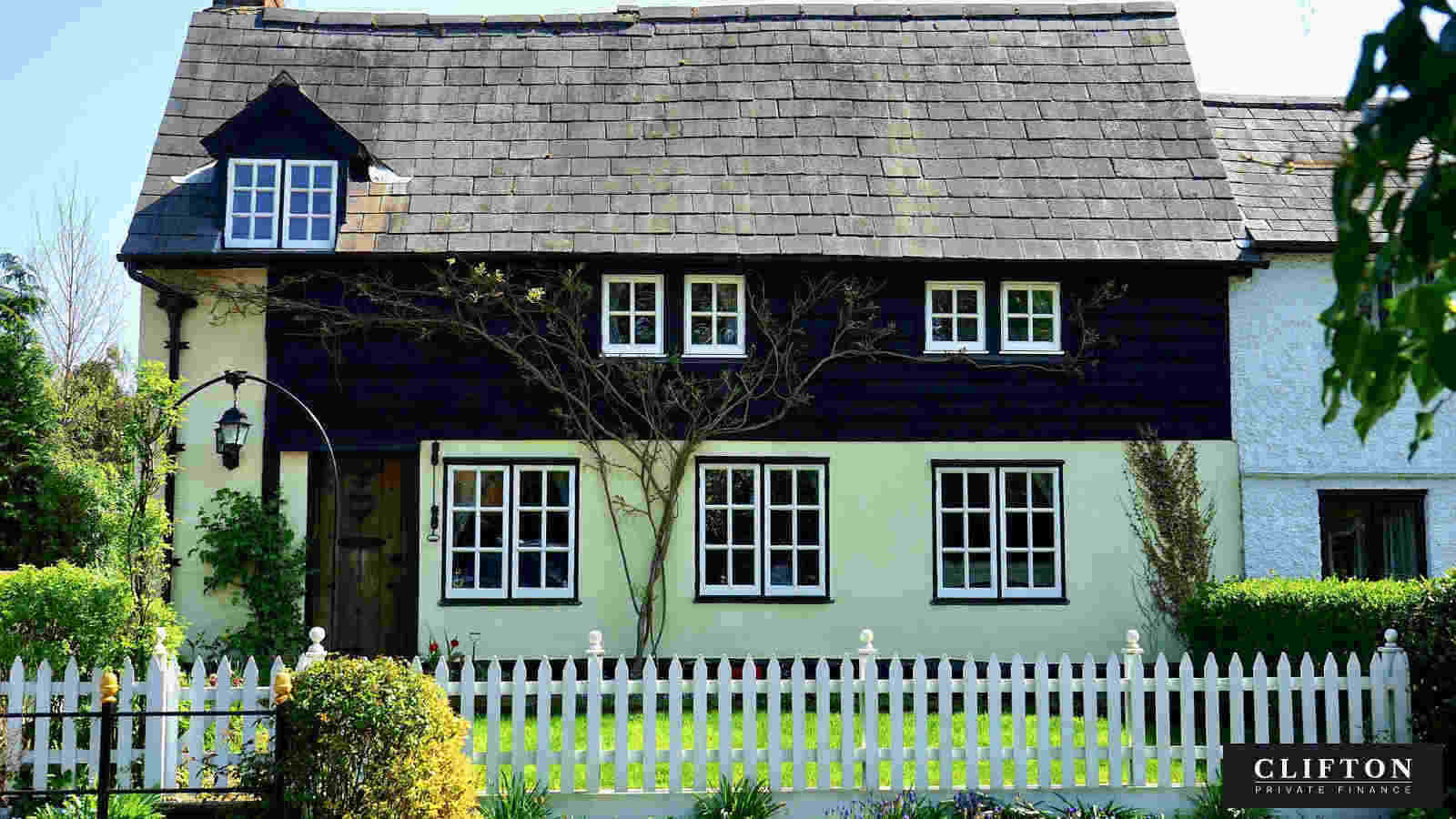 The last few years have been tough for British expats who want to purchase or remortgage a buy-to-let property in the UK.
A number of regulatory changes have affected the buy-to-let mortgage market in the UK, which has have had the effect of reducing the numbers of lenders willing to get involved in this market.
If you're a British expat looking for finance for a buy-to-let property, here's a quick guide to the recent changes, and how we can help you with them.
Expats paid in "foreign currency"
Your eligibility as an expatriate borrower will depend on where you live, the nature of your employment, and your earnings.
If your salary is paid in sterling it makes things much more straightforward, especially if you already have financial obligations in the UK.
If you're paid in local currency, a salary in euros will be fairly straightforward and likewise US dollars.
Other currencies will be more of a challenge. There are lenders out there who will be willing to work with you - it just depends at what price.
And this is where a well-connected broker can save you money.
European law and foreign currency mortgages...
New regulations surrounding mortgage lending were set out by the European Commission in February 2014 with the Mortgage Credit Directive (MCD), which required all its member states (which - yes - still includes the UK) to integrate the legislation into their domestic law by 2016.

UK regulators embedded the EU requirements into their frameworks before the majority of the other member states, which meant that the effects of the MCD were felt by the mortgage market as a whole and affected many traditional lenders' attitudes to foreign currency mortgages.
What you need to know about the MCD...
The regulations put in place by the MCD potentially make it harder for British expats paid in foreign currency to secure a buy-to-let mortgage.
Section 2A.3.1 of the MCD deals with foreign currency mortgages. It says:
Where an MCD regulated mortgage contract relates to a foreign currency loan ... the MCD mortgage lender must ensure:
(1) the consumer has a right to convert the MCD regulated mortgage contract into an alternative currency under specified conditions; or
(2) there are other arrangements in place to limit the exchange rate risk to which the consumer is exposed under the MCD regulated mortgage contract
Which means...?
The MCD allows borrowers to move their mortgage to a more favourable currency if they can show that their mortgage is no longer affordable.
As the customer, you've effectively been given the freedom to change your mortgage into a different currency at any point in the mortgage agreement.
In theory, if there was a sudden spike in the exchange rate, you could substanially increase the value of your salary by switching your mortgage from the currency you're currently paid in to a more favourable one.
At the same time, the regulations placed an obligation on lenders to have an arrangement in place in case the value of a borrower's salary currency drops dramatically against sterling - or vice versa.

How traditional lenders reacted...
Many of them felt the new regulations gave borrowers too much flexibility and too much power, and required lenders to take on an unfair amount of the exchange rate risk.
The result has been that many lenders have become reluctant to provide buy-to-let mortgages to expats paid in foreign currency: they believe they're just no longer cost-effective.

And then there's the Brexit effect…
As Brexit negotiations drag on the MCD is still binding and of course, there's no way to predict exactly what will happen following a UK exit of the EU.
But it's likely the regulations will be upheld for the foreseeable future: the MCD was integrated into UK law through the UK's own domestic legislation.
Expats paid in sterling
If you're a British expat with a salary paid in sterling, you may not feel the effects of the MCD. However, there have been regulations introduced that have altered the way traditional lenders review buy-to-let applications.

The Prudential Regulatory Authority got involved…
The Prudential Regulatory Authority (PRA), an agency of The Bank of England, observed the lending trends across the buy-to-let mortgage market over the course of 2015 and 2016.
After their year-long review, the PRA were not satisfied with traditional lenders' lending patterns, and in 2017 they implemented regulatory changes to the buy-to-let mortgage market. These have changed the way lenders process applications, and effectively made it more difficult for expats to secure buy-to-let mortgages.
More difficult, but not impossible. But it's almost certain you will need help putting together an application that will be approved.
New requirements from traditional lenders
A tougher income stress-test...
Now more than ever, traditional lenders are scrutinising borrowers' income, as a direct result of the PRA regulations.
High street banks and building societies will require you to provide documentary evidence of your income for them to review. In order to satisfy the income stress test, you will have to demonstrate that you can afford mortgage repayments even in the event of an interest-rate hike to 5.5%.

This creates potential issues for British expats:
The amount of documentation you may have to provide. It's not uncommon for traditional lenders to require your employer's details, and sometimes a letter from your employer, payslips for the past three to six months, detailed information regarding the property you want to buy, personal details including proofs of your address, and, if you're self employed, accounts and tax returns certified by an internationally-recognised accountancy firm.
Traditional lenders aren't accustomed to dealing with the complex sources of income that are common for expats. If they take an unduly cautious view of income from stocks and bonds, investment funds, overseas property and other investment vehicles, it can make it that much harder to satisfy their income stress test.
Portfolio review...
The portfolio review affects landlords with multiple properties.
Traditional lenders will now complete an in-depth review of all of a landlord's property portfolio, instead of just assessing the profitability of the one property you're applying for finance on.
Landlords can no longer spread equity across their portfolio to hide a property that isn't paying its way.
If your property holdings include a buy-to let that isn't profitable, you usually won't be able to get an expat buy-to-let mortgage from a conventional lender.

Rental coverage ratio...
Prior to the PRA regulation changes, landlords could secure a buy-to-let mortgage with a rental coverage ratio of just over 100%.
But the PRA was concerned that landlords should have a sufficient cushion against the months when a property might be un-tenanted. So traditional lenders now require landlords to have a rental coverage ratio of (usually) 145% for standard buy-to-lets and up to 170% for HMOs.
To satisfy this, it's not enough to simply state what you intend to charge as rent to achieve the rental coverage ratio: traditional lenders will be looking for rental valuations from professional surveyors.
The country you live in...
Although there are mainstream lenders offering buy-to-let mortgages to British expats, a large number will not lend to expats resident in specific countries.
For example, some won't lend to applicants living in countries considered to be "higher risk", such Kenya, Rwanda and South Africa, or any of the countries considered to be non-compliant with the FATF anti money-laundering international taskforce, such as Bahrain, Bulgaria, Hungary or the Seychelles.
In addition, traditional lenders can't accept applications from expats living in Australia, as there's an inter-governmental treaty between Britain and Australia that prohibits lending to each other's residents.

But that doesn't mean that if you live in Bulgaria, or Australia, you can't access UK property finance. But you will need a good broker to help you.
Getting a broker to access the finance you need
Although the MCD and the PRA regulations have made it difficult for British expats to access buy-to-let mortgages, a well-connected broker can still find you the funding you need.
You need a specialist working on your behalf who will listen to what you need and get to grips with the details of your financial circumstances. They will then package your application so that it will meet the requirements of specialist expat lenders, and will take it to the lender who will consider your circumstances most favourably.
The process should be faster, and less arduous for you - and, more significantly - should result in a cheaper finance offer.
Working with specialist lenders...
Specialist lenders are not constrained by the PRA regulations and the effects of the MCD.
They understand that every expat application is different and should be reviewed individually, rather than required to meet a set of predetermined conditions.
Complex income is not a problem...
Salary paid in a foreign currency or complex income are not exclusionary issues for specialist expat lenders.
They will usually calculate your income with more flexibility and can produce a mortgage offer that accurately reflects your affordability.

Potentially low deposit...
Typically, traditional lenders will ask for a substantial deposit for a buy-to-let mortgage: sometimes 35% of the value of the property.
In contrast, some of the specialist lenders that we work with are prepared to take deposits of 25% or lower, so long as they're satisfied with your profile and personal circumstances.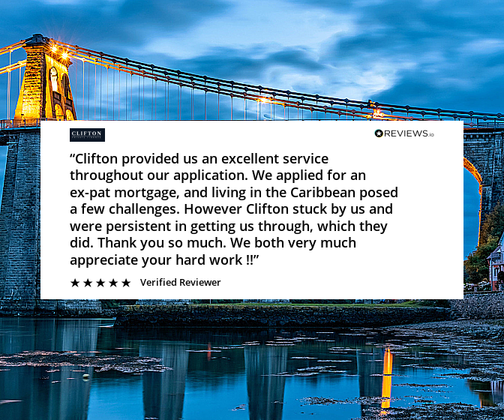 Contact Clifton Private Finance
Talk to one of our specialist expat mortgage brokers to discuss your finance requirements. Call: