Categories
How To Get A UK Mortgage With A Foreign Income
10-October-2021
10-October-2021 17:41
in International
by Jennifer Stevenson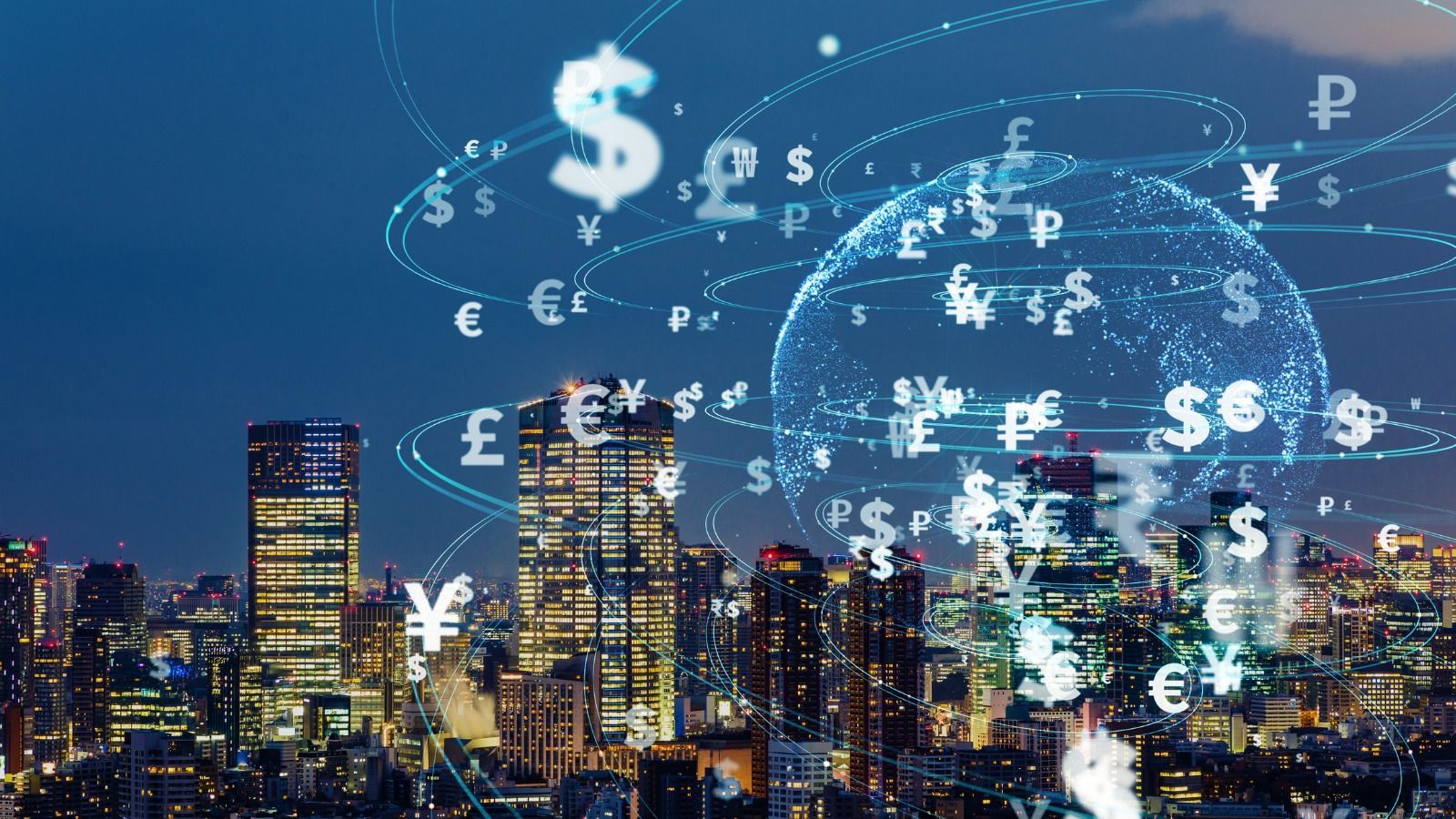 If you are a British expat working and living abroad and you are paid in a non-sterling currency, you may find it difficult to secure a mortgage on a UK property or to remortgage with an existing lender.
Many high street banks will shy away from borrowers on a foreign income, but whether you're earning in Euros, Dollars, or Yen, there are lenders out there who will give you attractive mortgage terms when purchasing or remortgaging a UK property.

Why can it be difficult to get a UK Mortgage as an Expat?
Mortgage lenders will determine your eligibility for a mortgage on the basis of risk, whether you're a resident of the UK or not. Unfortunately, if you're a non-resident, additional complexities are added to the mix:
Lenders may be worried about exchange rate fluctuations and their impact on your regular income
They may find it difficult to identify your employer and obtain all the relevant information they need
If you've lived abroad for a while, your UK credit rating may be poor or untraceable
In the wake of Covid and Post-Brexit uncertainty, there are a number of banks that have changed their lending criteria and no longer offer mortgages to expats and non-residents. And many lenders will offset the risks they associate with your expat status with higher interest rates which can make a mortgage offer unattractive to you.
Looking for an expat UK mortgage with foreign income? Common Scenarios you may find yourself in
You're looking to get a UK mortgage but it may be difficult to find a lender if:
You live and work in the UK, but are paid in a foreign currency
You're applying for a joint mortgage, and you or your partner work overseas (flying back to the UK on a regular basis)
You're living and working abroad, earning in a foreign currency, and want to buy a house in the UK as a buy-to-let
You're living and working abroad with no plans to return to the UK
How much can expats borrow for a UK mortgage?
As with any mortgage application, you'll need to prove the affordability of your repayments. The majority of expat mortgage lenders work on a loan-to-value ratio (LTV) of 75%. Some will go to as much as 95%.
The actual amount you can borrow will of course depend on other factors such as your employment history, any other debts, your total outgoings, and your number of financial dependents.
An independent expat mortgage broker is best placed to advise you on the best lender to approach, based on your individual circumstances and based on how much deposit you have.
Expat - UK Residential
2 Year Fixed
1.14% APR
2 Year Fixed Rate

(Purchase)

Subsequent rate 3.54%
APRC 3.2%*
Up to 60% LTV

Product Fee £999

As at 15 November 2021
Expat - UK Residential
5 Year Fixed
1.44% APR
62 Months Fixed Rate

(Purchase)

Subsequent rate 3.54%
APRC 2.8%*
Up to 60% LTV

Product Fee £999

As at 15 November 2021
Expat - UK Residential
2 Year Tracker
1.59% APR
+BOE Base Rate

2 Year Tracker

Subsequent rate 3.54%
APRC 3.3%*
Up to 75% LTV

Product Fee £999

As at 15 November 2021
Is it possible to get an expat buy-to-let mortgage?
The short answer to this is YES!
Typically, traditional lenders will ask for a substantial deposit for a buy-to-let mortgage: sometimes 35% of the value of the property.
In contrast, some of the lenders that are accessible through an independent mortgage broker, are prepared to take deposits of 25% or lower, so long as they're satisfied with your profile and personal circumstances.
Which currencies are acceptable to UK mortgage lenders?
It is possible to get a UK mortgage based on income from the following countries around the world:
Euro
US Dollar
Yen
Chinese Yuan
Saudi Riyals
UAE Dirham
Hong Kong Dollar
Important things to consider before applying for an expat UK Mortgage
Proof of income
One of the biggest hurdles that you will face in the application process for a foreign currency UK mortgage, is providing proof of your income.
The documents that you have to provide will vary from lender to lender, however, as a rule of thumb you should expect to submit:
Your employer's details
A number of months' payslips
Information regarding the property you want to buy
Personal details including proof of address
A letter from an accountant and tax returns (if you are self-employed)
Documents in foreign languages
There are some lenders that are willing to accept documents that are in a foreign language, however, the majority of lenders will require the documents that you have to be written in English.
In the event that your documents are in a foreign language, you will have to have them translated into English. Unfortunately, even if you are fluent in a said foreign language, the translated document must be completed by a professional translator (with the appropriate credentials).
Once the lender has sight of the original documents, translated documents and the translator's credentials, the original documents can be returned.
What about UK mortgages for foreign nationals?
The vast majority of lenders that offer mortgages to foreign nationals, restrict their service to those with permanent residency, also known as indefinite leave to stay.
If you are an EU citizen foreign national, then you will need to meet the following criteria to secure permanent residency:
You have been resident in the EU for more than 3 years
You have a UK bank account
You have a permanent job in the UK
If you are a non-EU citizen foreign national, then you will need:
to have a permanent job in the UK
a UK bank account
to have spent between 2 and 5 years in the UK, depending on your circumstances

Why you should get an independent broker when applying for an expat UK mortgage?
Mortgage advice specialists understand that every expat application is different and should be reviewed individually rather than required to meet a set of predetermined conditions.
An independent broker can potentially secure you a lower deposit.
Can put you in touch with specialist lenders who are not constrained by the PRA regulations and the effects of the MCD (read more here)
Will relieve you from all the hassle of finding the most suitable lender, do the leg work for you and be able to arrange the best financial solution for your set of circumstances.
Contact Clifton Private Finance to secure your expat mortgage
To speak further about your expat mortgage options get in touch with us to arrange a no-obligation initial conversation with one of our specialist expat mortgage brokers.
Contact us on +44 203 900 4322 or fill in our callback form above