Categories
How To Get A UK Mortgage With A Foreign Income
29-January-2018
29-January-2018 12:20
in International
by Jennifer Stevenson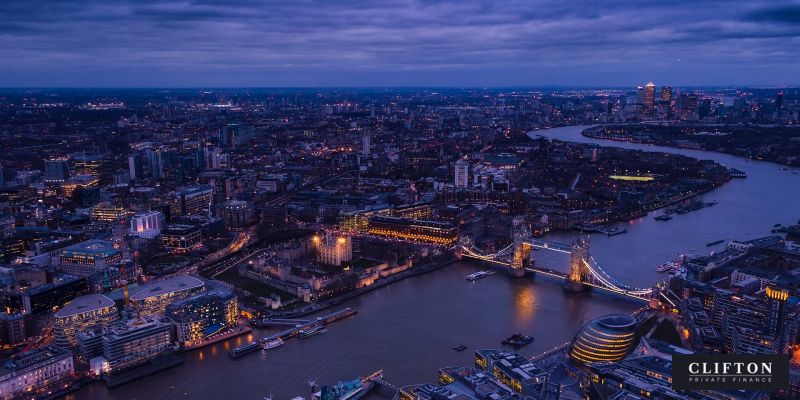 If you are a British expat working and living abroad and you are paid in a non sterling currency, you may experience difficulty securing a mortgage on a UK property or remortgaging with an existing lender.
The good news is that there are lender options for UK expats and foreign nationals when it comes to remortgaging or purchasing property in the UK. It is possible to get a UK mortgage from abroad using foreign currency or a combination of Sterling and a foreign currency, typically US Dollar or Euro.

The Mortgage Credit Directive on foreign currency mortgages
In February 2014, the European Commission adopted the Mortgage Credit Directive ("MCD" or "Directive").
This Directive set out the new lending regulations for first and second charge mortgages (as well as buy to let mortgages).
The regulations were designed to offer further protection to consumers.
To comply with the MCD, all EU member states had to incorporate the new regulations into their national laws through their own legislation by March 2016.
As a compliant member of the EU, the UK successfully integrated the regulations into domestic law.
This meant that the effects of the MCD were felt by the mortgage market as a whole and affected many traditional lenders' attitudes to foreign currency mortgages.
The impact of Brexit
At the time of writing, the UK has not completed negotiations out of the EU.
Therefore, the Directive is still very much in effect.
There is no way to know exactly how Brexit will affect the way lenders view foreign currency mortgages in the future.
So, for now, it is important to identify how the Directive changes the mortgage market, and how to avoid its effect on your ability to secure a mortgage.
What is a foreign currency mortgage?
The Directive defines a foreign currency mortgage as:
denominated in a currency other than that in which the consumer receives the income or holds the assets from which the credit is to be repaid
denominated in a currency other than that of the member state in which the consumer is resident.
If you need a mortgage that falls into one of the two definitions above, then the MCD directly affects your ability to secure a mortgage.
Entered into a mortgage before the MCD?
A mortgage is governed by the regulations in place at the time it was approved.
This means that if you secured a mortgage in before 2014 and then started getting paid in a foreign currency afterwards, the lender would have to honour the mortgage agreement.
In short, your mortgage would be unaffected, unless you entered into a new mortgage contract. For example if you then wished to remortgage or refinance after the regulations were introduced.
This is where a lot of UK expats and foreign nationals have run into problems.
A number of UK lenders such as Halifax will no longer accept mortgage or remortgage applications where for example income is paid in US Dollars.
What the MCD requires
The MCD places obligations on traditional lenders that offer foreign currency UK mortgages that may make it even tougher for borrowers to secure a mortgage.
Section 2A.3.1 of the MCD deals with foreign currency mortgages. The Directive states:
Where an MCD regulated mortgage contract relates to a foreign currency loan ... the MCD mortgage lender must ensure:
(1) the consumer has a right to convert the MCD regulated mortgage contract into an alternative currency under specified conditions; or
(2) there are other arrangements in place to limit the exchange rate risk to which the consumer is exposed under the MCD regulated mortgage contract
Section 2A.3.1 (1) gives the right to consumers to change their mortgage into alternative currency. In theory, this could allow consumers to take advantage of substantial increases in the value of the currency they are paid in.
Section 2A.3.1 (2) forces lenders to have arrangements in place in the event that the value of the currency which the consumer is paid in drops dramatically against sterling or vice versa.
The effects of the MCD and traditional lenders' reluctance
These two sub sections allow the consumer to move their mortgage to a different currency if they can prove it is no longer affordable.
For example if there is an increase in the exchange rate.
Alternatively, lenders may have to take on exchange rate risk themselves by placing a cap on the exchange rates' effect on the consumer's mortgage.
For example: in a lender's mortgage documentation, they provide an agreement that states that they will absorb any exchange rate percentage drop over 20%.
This would mean in the event that the exchange rate drops by 30%, the consumer would incur the cost of 20% of the decrease and the lender would incur the remaining 10% of the exchange rate decrease.
This has made the majority of lenders extremely reluctant to provide foreign currency mortgages, as they argue the regulations render mortgages of this kind not cost effective.
In today's unpredictable economic climate, lenders are just not prepared to take on the risk required for a foreign currency mortgage.
Bottom line
In laymen's terms, the MCD was introduced to protect consumers as a whole.
However, ironically, the majority of the consumers the MCD was designed to protect are now excluded from even getting a foreign currency UK mortgage.
Foreign currency mortgages are accessible
Despite the seemingly overly restrictive regulations and the influence they have over traditional lenders' appetite for lending to those with foreign currency income, it is still possible to access the funds you need to purchase a property in the UK.
The lenders who are willing to provide mortgage of this ilk often work through specialist brokers (intermediaries).
Therefore, if you require a UK mortgage, then it is advisable to contact a specialist expat and foreign national mortgage broker to assist you.
Clifton Private Finance
As a specialist property finance broker, we can help you get a UK mortgage even if you are paid in foreign currency. We have strong relationships with private banks, specialist lenders and wealth managers, who are willing to lend to those with foreign incomes.
The process of securing a foreign currency mortgage differs depending on whether you are a British expat or foreign national.
Proof of income
There are still lenders that are prepared to provide UK mortgages to those paid in foreign currency. One of the biggest hurdles that you will face in the application process for a foreign currency UK mortgage is providing proof of your income.
Documents provided
The documents that you have to provide will vary from lender to lender, however as a rule of thumb you should expect to require:
Your employer's details
A number of months' payslips
Information regarding the property you want to buy
Personal details including proof of address
A letter from an accountant and tax returns (if you are self employed)
Documents in foreign languages
The majority of lenders we work with will require the documents that you have to be written in English.
However, there are some lenders that are willing to accept documents that are in a foreign language.
In the event that your documents are in a foreign language, you will have to have them translated into English.
Unfortunately, even if you are fluent in said foreign language, the translated document must be done by a professional translator (with the appropriate credentials).
Once the lender has site of the original documents, translated documents and the translator's credentials, the original documents can be returned.
UK mortgage for British expat
If you are a British expat paid in a foreign currency, then it is possible to access a UK expat mortgage through specialist lenders.
Some lenders offer residential and buy to let mortgages, along with remortgage options, to expats with family members that still reside in the UK.
The lenders who are willing to provide these types of mortgages often have flexible application processes; they understand that every application should be reviewed individually.
Due to their experience in providing mortgages to a wide range of different customers, factors such as foreign currency and complex income do not cause an issue in the application process. This enables them to provide the best mortgage solution possible for the applicant.
To reflect this tailored service, the interest rates, required deposit and other features, vary from lender to lender. This is why it is advisable to seek the assistance of a broker to negotiate the best terms to suit your set of circumstances.
UK mortgage for foreign nationals
The vast majority of lenders that offer mortgages to foreign nationals generally restrict their service to those with permanent residency, also known as indefinite leave to stay.
If you are an EU citizen foreign national, then you will need to meet the following criteria to secure permanent residency:
You have been resident in the EU for more than 3 years
You have a UK bank account
You have a permanent job in the UK
If you are an non EU citizen foreign national, then you will need:
to have a permanent job in the UK
a UK bank account
to have spent between 2 and 5 years in the UK, depending on your circumstances

The need for a broker
If you are a British expat struggling to secure a UK mortgage, or you are a foreign national and you do not meet the criteria above, it is still possible to obtain the finance you need.
A good broker will be able to arrange the best financial solution for your set of circumstances.
Here at Clifton Private Finance, we have the ability to source property finance for those paid in a foreign currency.
See details of our case studies below.
Clifton Private Finance UK mortgage service for British expats case study
Our client, a British expat living in Hong Kong, was planning to return to the UK to live and work.
He wanted to purchase a residential property worth £2.25m for himself and his family to reside.
As a high net worth individual working for an investment management firm, he was earning in excess of £1m per year.
No high street lenders would provide our client with the finance he required, as he was being paid in foreign currency.
Using our connections with specialist lenders, we were able to quickly secure a 20-year interest-only mortgage of £1.6m for the client with a 70% loan to value ratio at an attractive rate of interest.
Due to our established relationship with the lender in question, we were able to get the case submitted and approved by the lender's credit committee within just 7 working days.
Clifton Private Finance UK mortgage service foreign national case study
The client, an Iranian UK passport holder living in Dubai, wanted to renovate their buy to let property and purchase another buy to let property in London.
The client found a property in London and required property finance quickly to ensure that they did not lose out to another buyer.
The client was going to sell their Bristol-based residential property to fund their purchase and renovation plans.
The client was having trouble selling their existing home in Bristol and approached a bank to secure the finance they needed.
However, the bank was not prepared to provide the funding required because the client was living in Dubai and was receiving foreign currency as a salary.
We acted quickly to make sure our client could secure the property before another buyer.
We were able to raise the £850,000 our client needed through a bridging loan secured against their existing property.
We were able to secure a bespoke financial solution with a heavily reduced fee and a low interest rate.
Through the bridging loan, our client did not need to wait for the sale of their existing property and was able to complete the purchase of their new buy to let and renovations of their existing buy to let with no further delay.
Next steps
If you are a British expat or foreign national that is paid in foreign currency, and you need a UK mortgage, we can help.
Contact us on +44 203 900 4322 or fill in our callback form above