Categories
Bridging Loan To Buy A House - Example Of How It Works
14-October-2019
14-October-2019 16:45
in Bridging
by Jennifer Stevenson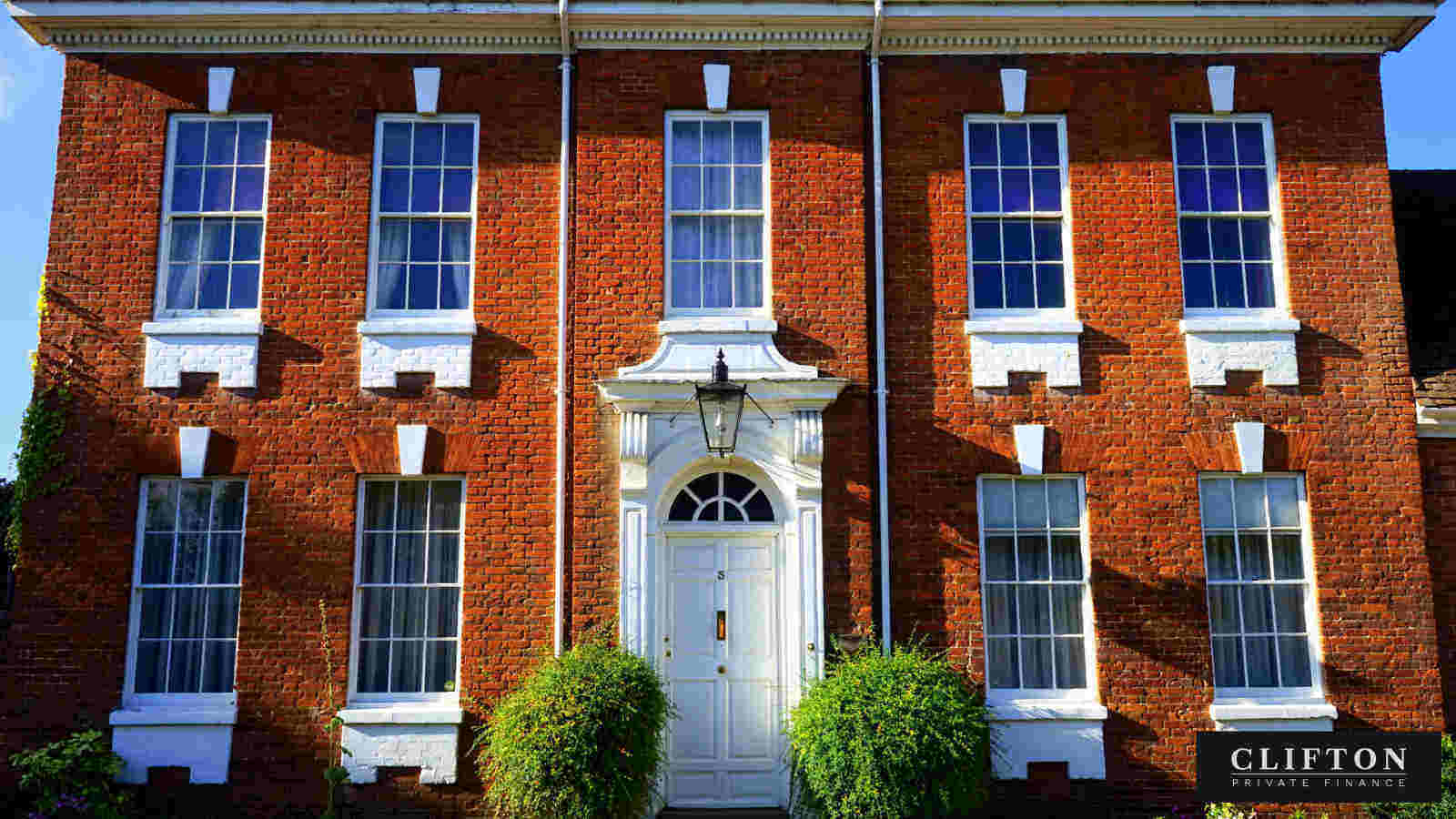 If you've found the property you want to buy and need to move quickly, bridging finance is now a mainstream form of finance that a wide range of borrowers find is fast, flexible and can help them make an important purchase.
Buying a house with a bridging loan
When time is of the essence, bridging loans can provide a fast financial solution to allow you to act quickly and purchase your desired home.
Bridging loans can be secured against commercial and residential property, building plots or even land without planning permission.
When are bridging loans used
Bridging loans are adaptable and can be used in a variety of situations. You could use a bridging loan for:
Purchasing a new property before your existing home has sold: this could be when downsizing, upsizing, moving abroad or moving closer to a family member.
Breaking a mortgage chain: this could be if you are stuck in a mortgage chain and you want to complete the purchase on your new property.
Landlords who need to buy an investment property quickly: this could be when you need to act quickly to ensure the property you want is not snapped up by another landlord
Buying property at auction: this could be when you have a deadline to complete the purchase, often a purchase of an auction property must be completed within 28 days.
Cash flow restrictions: this could be used for personal and business purposes when cash is tight.

Key features of a bridging loan
Most people looking for property finance will approach a traditional lender such as a high street bank or building society to arrange a mortgage.
However, bridging loans have a number of features that make it a very useful type of financing for particular situations:
It's short-term
Mortgages are designed for long-term property finance, with terms usually ranging from 20 to 35 years (and their cost structures and interest rates are priced accordingly). A bridging loan is specifically designed for the short term: the maximum term for a "regulated" bridging loan (secured against, or being used to purchase a residential property) is 12 months. Though it may be possible to arrange an extension if needed.
The aim is to temporarily "bridge" the gap when there is a shortfall in funding, say between the deadline for completion on a purchase and the sale of a previous home. Or between buying an unmortgageable property at auction and doing the necessary renovations that will make it possible to arrange mortgage finance or sell it on.
It can be arranged quickly
As most purchasers are aware, standard mortgage finance can take two to three months to arrange, particularly during the busyest buying "seasons" of the year.
Bridge finance is secured primarily against the value of a property, rather than the full range of your personal finances, so lenders can make decisions more quickly.
We work with some lenders who can process an application and release funding within seven working days (depending on your personal circumstances and eligibility).
Interest payments can be deferred
Bridging loans come with the option to "roll-up" interest to be paid at the end of the term of finance. This could be advantageous for buying a house because it enables you to avoid monthly interest payments and use the loan entirely for the purchase of your new property.
If you choose to roll-up the interest on your loan, it will be repaid at the end of the term of finance along with the principal loan amount, by your agreed exit strategy. This does mean that your total loan amount must include the cost of the interest - meaning you will have less available for the purchase, or the renovation works, that you're funding.
High loan to value lending may be available
Not only can bridging loans provide funding quickly, but you can secure a substantial amount of finance through a bridging loan. The majority of lenders will lend up to 75% loan to value (LTV).
We work with some lenders that are willing to grant bridging loans up to 80% LTV or higher, depending on the set of circumstances and the assets used as security for the loan.
The most effective way to arrange a bridging loan of maximum value is to secure the loan against both a property being purchased and an existing property. A single property can be used as security on a bridging loan, but with less "security" for the lender the interest rate charged may well be higher.
You need to have an exit plan agreed...
In order to access a bridging loan you will need a clear exit plan in place. This is the agreed strategy you intend to use to repay the loan at the end of the term of finance, such as the sale of your house, or the arrangement of long-term mortgage finance.
A realistically achievable exit plan gives reassurance to both the lender and the borrower, Usually three month away from your exit deadline your lender will usually be in touch to ensure that your exit strategy is proceeeding to plan. They may propose hanges to the marketing plan for a property, or it may be possible to arrange a short extension to achieve a realistic price on a property sale.
There are no early repayment fees...
Mortgage lenders are usually reluctant for borrowers to repay a loan in full before the agreed deadline: their interest rates have been calculated with a view to long-term, ongoing repayments. There will usually be Early Repayment Charges within a specified minimum term (often at least two years) which could add up to thousands of pounds.
Bridging loans are designed for short-term finance: the minimum term is usally one month, or three months. And most lenders only charge interest on the actual duration of the loan. So if you take out a bridging loan for 12 months but repay it entirely within six and a half months, then you will only pay interest on the exact number of days the loan was outstanding.

Unmortgageable properties...
Traditional lenders will not finance properties they deem "unmortgageable":
Valued under £50,000
With structural issues
Without a functioning bathroom or kitchen
That are derelict
Bridging lenders are much more flexible in their criteria, provided there is sufficient security offered in some other property holding. If you need finance for an unmortgageable building, then a bridging loan is likely to be your most viable option.
The bridging loan process
The bridging loan lending process can be swift and efficient. A typical bridging loan application will play out as follows:
1) Initial call: This is where our brokers find out exactly what you need. This will usually require you to provide details of the loan size you want and the asset you intend to use as security
2) Indicative terms: Documentation will be sent to you providing a breakdown of our terms and conditions, along with a quote for the costs you will incur.
3) Lender search: Our brokers scour the market place to find the lender that will accommodate your financial needs.
4) Decision In Principle: Lenders provide a document to show they are happy to provide the loan size based on the information they have.
5) Client confirmation: Upon receipt of the Decision In Principle, you send notification that you want to proceed with the loan application.
6) Valuation: Our brokers instruct a professional surveyor to value your property, which is sent to the lender.
7) Lender confirmation: The lender will send the surveyor's report to their credit community team for confirmation that the loan is an appropriate size based your property's value.
8) Offer: The agreed loan amount will be sent to you.
9) Solicitors instructed: Solicitors will send all documentation of offer to you to sign.
10) Funds released: Once you have signed and returned the documentation, your funds will be released.
The time is takes to complete an application and secure the finance will vary from lender to lender, and depends on your set of circumstances.
Example of a bridging loan
Our clients, a retired couple wanted to downsize and move house, so that they could live closer to their family in Wales.
They put their residential property on the market and went in search of their next home. They found an ideal house in Newport which was in within suitable distance of their family.
Unfortunately, the couple were unable to raise funds through traditional high street lenders.
Their existing home had not yet been sold and they needed some additional finance to secure their perfect home near their family.
| | |
| --- | --- |
| Current property valuation | £300,000 |
| Outstanding borrowing on current property | £0 |
| New property valuation | £300,000 |
| New loan required | £260,000 |
A bridging loan was secured against both properties which enabled the couple to complete the purchase of their new home, without having to wait for the sale of their existing property.
| | |
| --- | --- |
| Net Loan amount required | £260,000 |
| Arrangement fee @ 2% | £5,200 |
| Interest generated per month @ 0.59% | £1,534 |
Our clients' sold their existing home after 6 months and they were able to pay off the bridging loan.
| | |
| --- | --- |
| Sale price | £300,000 |
| Net bridging loan to be repaid | £260,000 |
| Arrangement fee @ 2% | £5,200 |
| 6 months interest @ 0.59% | £9,204 |
| Total to repay | £274,404 |
| Balance to client | £25,596 |
Once our clients repaid the bridging loan in full the charge was removed from both properties. This enabled our clients to purchase their desired home before any other buyer.

Contact Clifton Private Finance
If you want to complete a property purchase quickly we have strong relationships with lenders offering bridging finance to cater for a variety of circumstances.
Through our connections with private banks, specialist lenders, family offices and wealth managers, we can identify and secure the best financial solution for you.
Call us to arrange a convenient time to discuss your needs: