Categories
How to finance a barn conversion using a bridging loan
22-May-2017
22-May-2017 16:25
in Bridging
by Jennifer Stevenson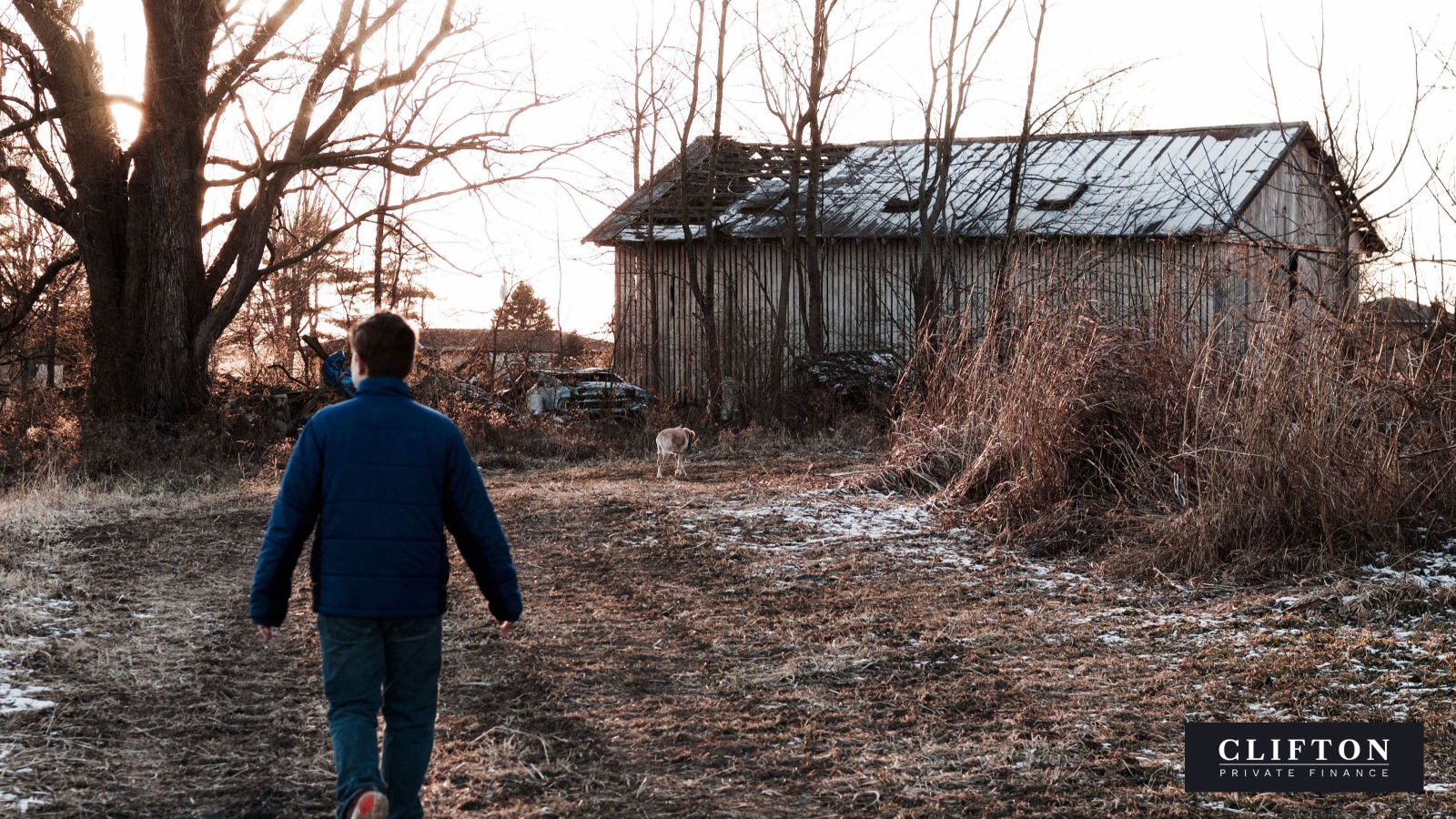 Barn conversions have been a popular way to create stunning rural homes full of character for many years now, but as with any conversion of a non-residential building, funding can be an issue.
The problem is you cannot normally get a mortgage to convert a non-residential property into a home, because mortgages are usually only available for properties considered "habitable". This means if a property cannot reasonably be lived in, you usually won't be able to get a mortgage on it.
This is why bridging loans provide a vital lifeline for those planning a barn conversion.
Why bridging loans are ideal for barn conversions
A bridging loan is a type of short term loan which can be secured on a property and allows you to borrow similar amounts to a mortgage. The key relevant difference here though, is that a bridging loan can be secured on unmortgageable property.
This means you can use a bridging loan to borrow the money to buy and convert a barn, turning an unmortgageable property into a mortgageable home. Bridging loans can be arranged fast, making them a good choice if buying at auction, and can be secured on more than one property if you need to borrow more or want to get a more attractive interest rate.
When used for development finance, bridging loans can usually be taken in instalments, giving you a steady cash flow while keeping your interest payments down. This is because you will normally only pay interest on the money you have already taken.
This means bridging finance offers a fast, affordable and convenient way to finance barn conversions or any other kind of property development involving unmortgageable property.
How bridging loans work
Bridging loans are usually offered over 1 to 18 months, although longer loan terms can often be arranged if required. A loan can somtimes be agreed in as little as 5-7 working days, allowing your development to move forward quickly.
For a barn conversion, the amount you can borrow will usually be based on the project's gross development value (GDV) i.e. how much the property is likely to be worth once completed. Typically you can borrow up to 65% of the GDV for a barn conversion.
You will normally pay an arrangement fee for taking out a bridging loan, which will typically be 1-2% of the total capital borrowed. Interest can be paid monthly, but it is more typical with development projects to roll up the interest and pay it as a lump sum when the capital is repaid.
You will need to specify an exit strategy when taking out bridging finance i.e. explain exactly how you will repay the loan. For most barn conversions this will either mean refinancing with a mortgage, selling an existing property such as your previous home, or selling the finished barn conversion property.
You may have to pay an exit fee when you repay the bridge, which will also typically be 1-2% of the capital. Not all lenders charge exit fees, however, so this is an important condition to look out for when calculating which lenders offer the best deal on bridging finance.

Applying for bridging finance for a property conversion
Bridging loans are not normally available direct to borrowers as they are usually only offered by private banks and lenders and dedicated intermediary-only subsidiaries of high street banks. This means that to access bridging finance you will normally need to apply though a bridging loan broker.
A good, independent bridging loan broker with whole of market access (such as Clifton Private Finance) will be able to quickly find you the best rates from across the industry. This means you get the money you need fast and with minimum stress, so you can focus on your property project.
Find the best rates on bridging finance for a barn conversion
Clifton Private Finance have established links with all the leading bridging finance lenders, so can always find you the best rates currently available. We offer a fast, friendly and professional service, so please don't hesitate to get in touch to find out more about your development finance options.
Looking to finance a barn conversion property using a bridging loan? Call Clifton Private Finance today on 0117 959 5094 or use our simple contact form to get in touch.