Back to top
Development Finance Calculator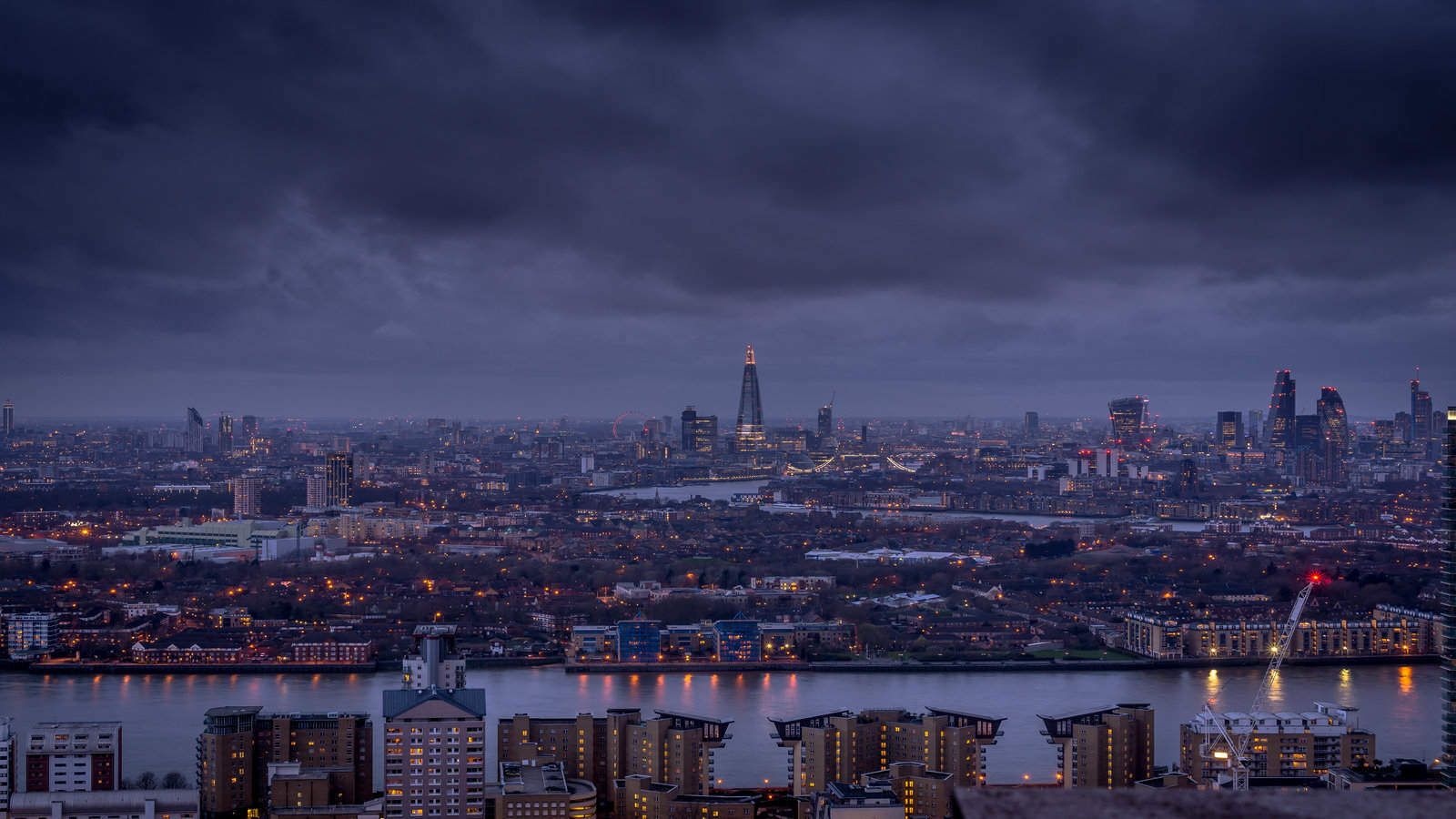 How our development finance calculator works

Tell us your project details
Your contact details
Your purchase price
Purchase costs
Property location
Build costs
Contingency (min 5%)
Professional costs & charges
Total GDV
Build term
Loan term
Maximum loan required (Y/N)

Hit 'search'
Press 'search', and our software automatically searches over 40 development finance lenders, instantly giving you a side-by-side comparison of quotes from each lender that could facilitate your project:
Then, filter your results by maximum loan size / lowest total cost / minimum deposit requirement, etc., play around with your figures if needed, or save your project and come back later.
Saving you hours of time spent applying to each lender individually - many of whom may not be able to fund your specific project anyway (or give you terrible terms you wouldn't consider).

Submit your project appraisal
We then help you submit your project appraisal and development schedule to up to 3 lenders with the best terms.
We package this up for you automatically and pitch it to each relevant lender in a professional and efficient format they understand - meaning they're quick to come back with a decision in principle (DIP).
The process is streamlined, and we often secure multiple DIPs within 48 hours for our clients that come through our quote system.

Credit approval
Once you have terms back, select the best lender for your project and move forward with your credit approval. The specific lender will confirm what's needed and how long it'll take.
When everyone's ready, you can nominate a date for completion.
Sound too good to be true? Try it and see for yourself!
Get Development Finance Quotes »
And when you've tested it out, we recommend getting in touch to chat with one of our development finance specialists to make sure your financing plan is water-tight.
The rest of this guide goes into the details of how development finance calculators work, how the rates are calculated by lenders, what factors affect your costs, how to properly apply for finance, and much more.
Skip to:
Development Finance Calculator Tool
---
What is a Development Finance Calculator?
---
---
How to use a Development Finance Calculator
---
What are the Additional Fees with Development Finance?
---
How is Interest Calculated for Development Finance?
---
How to Reduce the Cost of Development Finance
---
Need Help with Securing Development Finance?
---
What is a Development Finance Calculator?
A Development Finance Calculator is a valuable tool for assessing the financial aspects of development projects. It provides insight into costs, feasibility, and potential outcomes. You can input project details like loan amount, duration, and property value, and the calculator will estimate interest rates, lender fees, and associated costs.
By working these necessary calculations out beforehand, you can make more informed decisions about your development finance needs. It'll automate these calculations for you, saving time and giving you an indicative idea of overall costs.
Our Development Finance Case Studies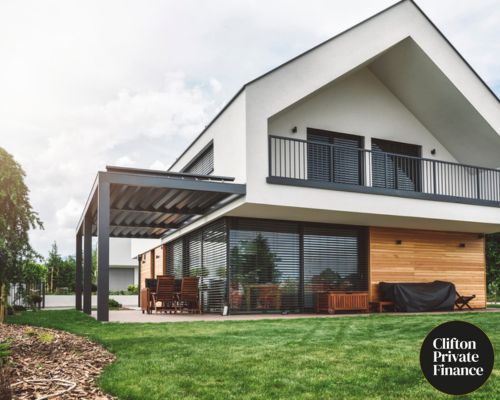 Development Loan to Refinance New Build House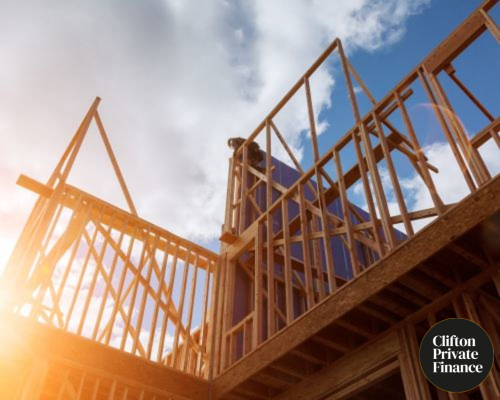 Fast Bridging Loan For Complex Development Project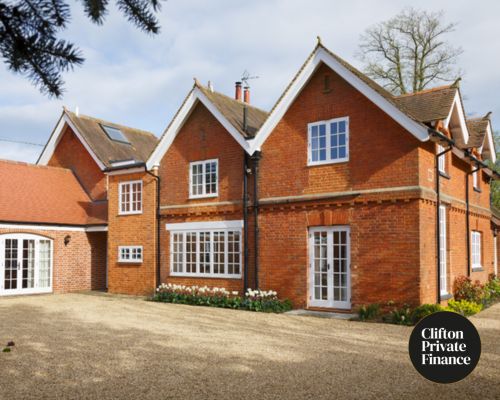 £1.25m Buy To Let Mortgage Secured for Development Finance Exit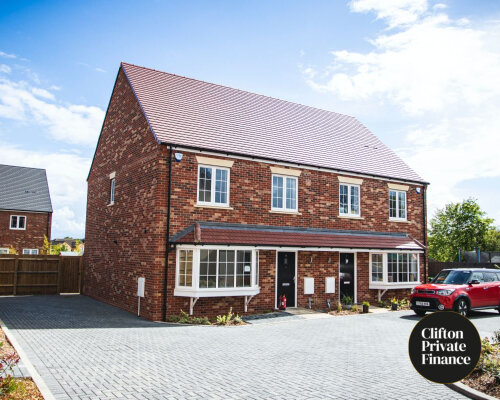 Property Development Bridge Loan For New Build Dream Home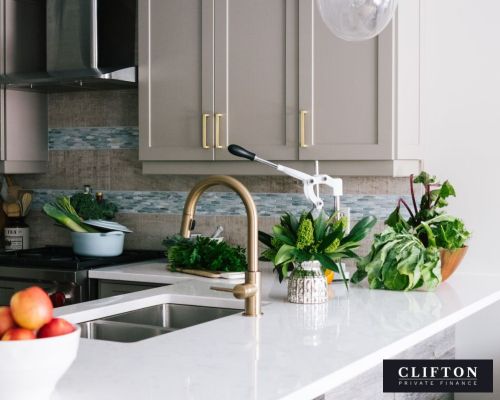 Bridging Loan to Secure Property Requiring Planning Permission, Split Titles and Refurbishment Before Refinancing
€3m Bridging Loan on Ibiza Residential Property to Fund London Development Project
How to use a Development Finance Calculator
To utilise the development finance calculator effectively and obtain accurate results, you need to provide specific details related to your project.
Loan Amount
This refers to your required net loan amount, excluding fees or interest. It represents the funds you will receive to support your development project.
Purchase Price
You plan to pay this amount for the property you intend to develop. It forms the basis for evaluating the financial aspects of your project.
Development Costs
These encompass all the expenses associated with the construction and other project-related costs. It includes materials, labour, permits, professional fees, and other necessary expenditures, excluding land-related costs, stamp duty, and finance.
GDV (Gross Development Value)
The GDV is the property's estimated value once the development project is completed. It represents the potential market value of the property, particularly if you intend to sell it after completion.
The development finance calculator can generate an indicative result by providing accurate information for these factors. However, when contacting our development finance brokers, you'll be able to get specific details on the feasibility of a loan application and your project overall.
What about the results?
You'll get some figures back as your indicative quote on the development loan, these figures will be:
Total Cost
This represents your total cost for the development project, excluding finance costs.
It includes construction, materials, labour, permits, and other expenses. Knowing the total cost allows you to assess the financial feasibility of your project and determine if it aligns with your budget and profitability goals.
Loan to GDV Ratio
The loan-to-gross-development-value (LTGDV) ratio indicates the percentage of funds you borrow compared to the final value of your development project upon completion. Lenders utilise this ratio to evaluate the risk associated with your project. A lower ratio implies borrowing a smaller portion relative to the property's expected value, which lenders may view more favourably.
Loan-to-Cost Ratio
The loan-to-cost ratio represents the loan amount as a percentage of the total project cost. This ratio helps lenders assess the financing level concerning the overall project cost. A higher ratio indicates a more significant portion of the project being financed through borrowing. Lenders consider this ratio when evaluating the risk involved in providing the loan.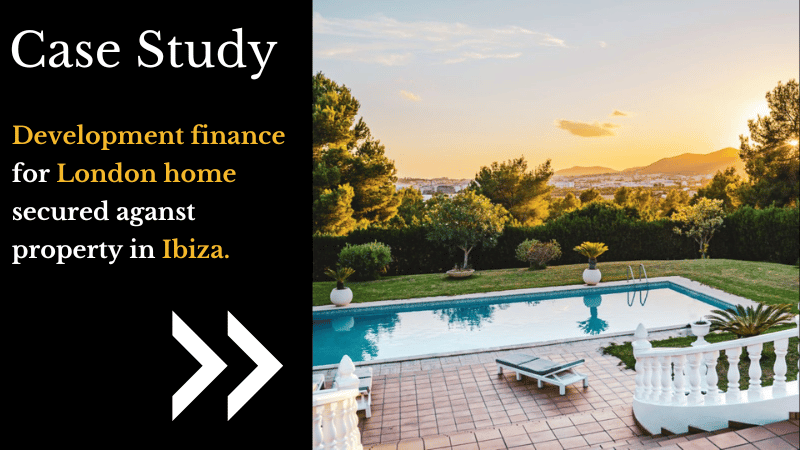 What are the Additional Fees with Development Finance?
When considering development finance, it's crucial to understand the potential additional fees involved before finalising any loan agreements. These fees can vary depending on the lender and the scope of the property project. Here are some other standard fees to be aware of:
Arrangement Fee
The lender charges this fee for arranging the development finance and is typically a percentage of the loan amount.
Valuation Fee
This fee covers the cost of a professional surveyor, who will assess the value and condition of the property.
Legal Fees
Hiring a solicitor is necessary to handle the legal aspects of the loan and the property transaction.
Broker Fees
Working with a specialist finance broker like ourselves can be invaluable in securing development finance and accessing competitive rates. Our fee is a small percentage of the loan amount, up to 2%.
Insurance
Lenders may require specific insurance coverage, such as site insurance or structural warranty, for the property development.
By understanding these potential additional fees, property developers can better assess the total cost of their financing and make informed decisions when choosing a lender.
It's recommended to carefully review the terms and conditions of any loan agreement to understand the fees involved.
While you're here, our short video below explains Property Development Finance in more detail:
How is Interest Calculated for Development Finance?
Interest calculation in development finance follows a similar process to other loan types, but specifics may vary depending on the lender and loan agreement terms.
Interest rates for development finance tend to be higher than traditional commercial loans due to the higher associated risk. However, there are options for interest repayment - developers can make regular interest payments on the outstanding balance during the loan term. Alternatively, they may pay the interest as a lump sum at the end of the term. This approach allows developers to focus their resources on the project rather than worrying about monthly interest payments.
Notably, with development finance, funds are usually disbursed in stages through a drawdown facility. This enables developers to access funds as needed and avoid paying interest on undrawn amounts. Funds are often released at certain milestones along the project's development timeline.
We offer a helpful comparison tool to compare rates from different development finance lenders.
Get Development Finance Quotes »
How to Reduce the Cost of Development Finance
Reducing the cost of development finance is crucial for optimising profitability and minimising your expenses. Here are some tips to reduce development finance costs:
Negotiate favourable loan terms and conditions with lenders, aiming for lower interest rates, more extended repayment periods, and reduced fees. A development finance broker can help get your loan application to a suitable lender.
Maintain a strong credit profile by paying bills on time, managing debts responsibly, and promptly addressing any credit issues. Lenders will take many factors into consideration when reviewing your suitability for a development finance loan. Yet, an important aspect is the creditworthiness of the borrower, especially for large-scale property development projects.
It's important to understand the role of collateral; you'll need to provide sufficient assets or property as security to reduce the lender's risk and obtain better loan terms from any given lender.
Additionally, to keep costs down overall, you will want to adhere to our original development plans. Property development can often spin out of control so you may want to implement best practices in construction, procurement, and project management to handle your resources appropriately and reduce your overall development costs.
Need Help with Securing Development Finance?
When it comes to your property development project, choosing the right specialist lender is crucial. At Clifton Private Finance, we understand the complexities of the development finance market and can provide valuable assistance.
With our expertise as development finance brokers in the UK, we can help you find lenders tailored to your unique requirements. Our personalised approach ensures we identify the right lender who understands your project and can provide the financing you need.
We have access to the entire market, securing competitive rates for your development finance. With a specialist finance broker by your side, we simplify the process of making significant financial decisions.
Our experienced team ensures you receive affordable and favourable finance that aligns with your needs. We guide you through the intricacies of development finance, providing clarity and support at every step.
Let us help you navigate the complexities of development finance, and find the optimal solution for your project. Contact us at 0117 959 5094 or book a consultation below.
FAQs
How Long Does it Take to Secure Development Finance?
The timeframe to secure development finance can vary depending on factors such as the complexity of the project, lender requirements, and the efficiency of the application process. It can range from a few weeks to several months.
Can I Use a Development Finance Calculator for Refinance Purposes?
While a development finance calculator is primarily designed for assessing project costs and financial indicators, it may not be suitable for refinancing purposes. For refinancing, it's best to consult with lenders or financial advisors who specialise in the specific requirements of refinancing projects.
Can I Use a Development Finance Calculator for Smaller-Scale Projects?
A development finance calculator can be used for smaller-scale projects as well. It provides valuable insights into project costs and financial indicators, regardless of the project's size.
Are Development Finance Loans Suitable for Residential and Commercial Projects?
Yes, development finance loans are suitable for both residential and commercial projects. Lenders cater to a wide range of property development needs, offering financing options tailored to specific project types.
Get in Touch
If you have any questions about our services or want to start making things happen please contact us