Back to top
Specialist
Interest Only Mortgages
Require property finance advice?
Speak to us today...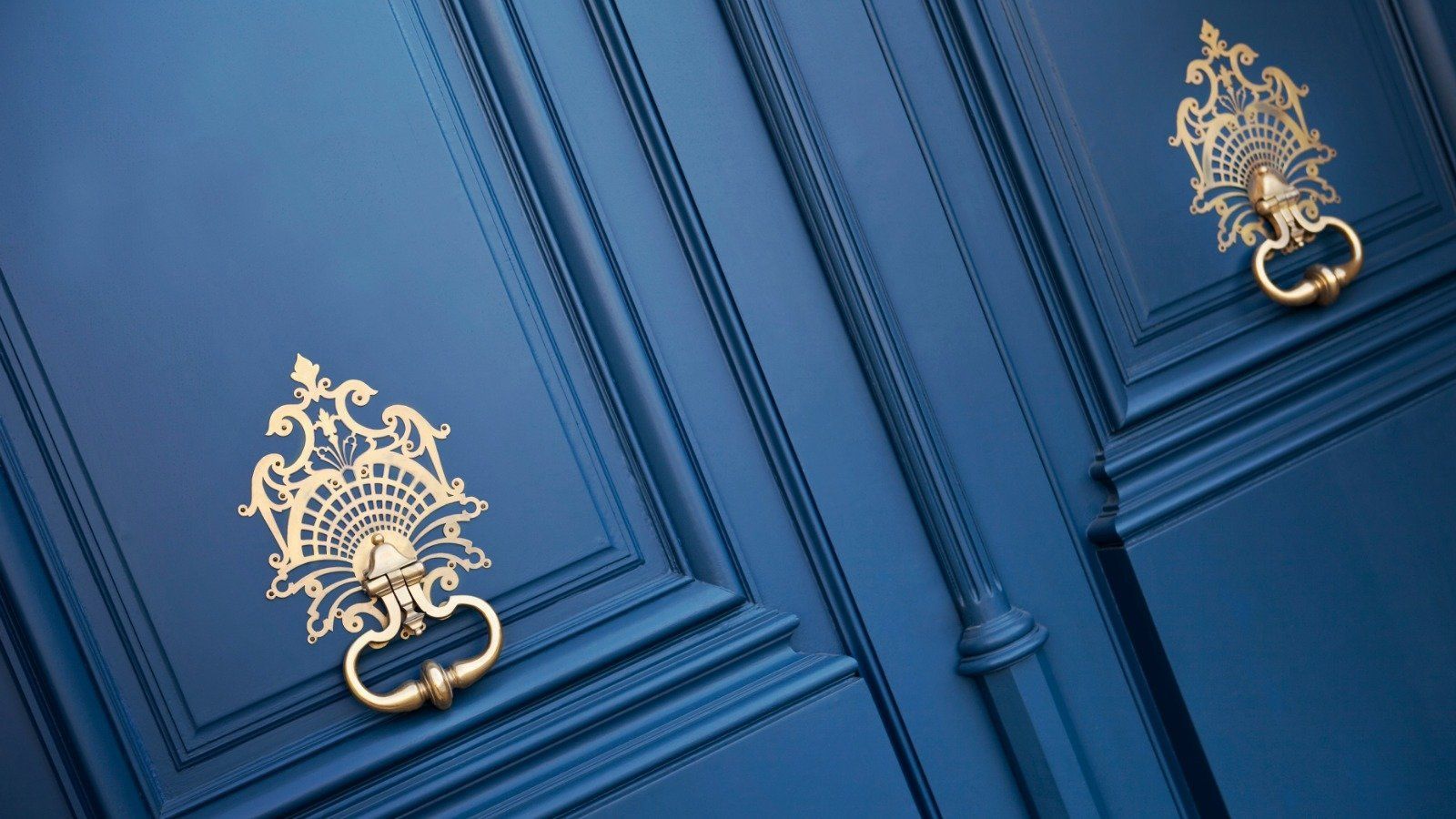 We work with select high street and private banks that will look at your requirement on a bespoke basis.
We can offer:
Bespoke lending solutions from £100,000 to £25m
Large mortgage loans - high loans to value up to 95% LTV
Uncomplicated approach to income & wealth
Mortgages for residential and investment properties
Options for short term finance (bridging), buy to let, commercial and development
Mortgage solutions for complex income arrangements e.g. onshore and offshore trusts
Investment mortgages for buy to let, HMO, Multi Unit, Air BnBs and Portfolio landlord refinance
Solutions for UK expats (including seafarers), non-dom & foreign nationals buying or remortgaging UK property
Access to large loan teams at high street lenders, private banks & specialist lenders
2 Year Tracker
Up To £2m
5.39% APR
2 Year Tracker

Subsequent rate 8.74%

LTV - 60%
APRC 8.4%*
Product Fee £999

Free valuation

No Early Redemption Charges

As of 20th September 2023
5 Year Fixed
Up To £1m
4.97% APR
5 Year Fixed

Subsequent rate 9.24%

LTV - 60%
APRC 7.60%*
Product Fee £1,295

Free valuation

Early Redemption Charges - Yes

As of 20th September 2023
10 Year Fixed
Up To £750k
5.04% APR
10 Year Fixed

Subsequent rate 7.99%

LTV - 85%
APRC 6.1%*
Product Fee £999

Free Valuation

Early Redemption Charges - Yes

As of 20th September 2023
Contact Us
Thank You for your interest - please complete the form below and a member of our team will be in contact.
What is an interest only mortgage?
With an interest-only mortgage, your monthly payments cover only the interest charge on the loan, and you do not make regular capital repayments to repay the loan itself.
You will not have repaid any of your mortgage debt at the end of your mortgage term. Throughout the loan, you will only have paid interest on the amount you owe.
With a standard repayment mortgage, your monthly payments cover your mortgage interest and a portion of your capital loan, meaning you will have repaid the total amount you borrowed from your lender at the end of your mortgage term.
With an interest only mortgage, when your mortgage term ends, you will need to find a way to repay the loan in full - either by selling your property, using savings or investments or through remortgaging.
Why get an interest only mortgage?
The main advantage of an interest only mortgage is that your monthly payments will be much lower than repayments on a standard mortgage. This could be beneficial for several reasons:
Interest only mortgages are usually taken out when you have an alternative method to repay your loan further down the line, either via:
The sale of other assets


A significant increase in your earnings or general wealth


Or refinancing onto a standard mortgage when you are eligible for a more favourable loan-to-income or loan-to-value ratio.
Advantages of interest only mortgage
You can free up more cash for living expenses or other purposes.


You could potentially borrow more and buy a more expensive property (as long as you have a viable means of repaying the loan at the end of your mortgage term or will be able to switch to a repayment mortgage).


If your salary is relatively small compared to your bonus or commission earnings, it's not always practical to pay sizeable monthly mortgage repayments. An interest-only mortgage keeps your monthly commitment low, and you can have the option to pay off chunks of the loan at your convenience.


Interest only mortgages can be a more flexible way to manage your finances. They can give you time to grow your savings and investments rather than cash them in to purchase a property. Your investments could outperform your loan size, giving you a profit.


Your debt can be reduced by inflation. You may be able to borrow £200,000 today, and in 25 years, you may owe less in real terms.
Drawbacks of interest only mortgage
An interest only mortgage has the disadvantage of not being repaid as you go. When compared with a standard repayment mortgage, you will need to consider the following:
You will pay back more interest over the term of the mortgage.


A larger deposit is often required by lenders to offset their risk.


There is a risk that your repayment plan will not deliver the funds needed to clear your mortgage at the end of the term, which means you'll have to sell the house, find another mortgage or face repossession.

Should I get an interest only mortgage?
In most cases, people take out interest-only mortgages to benefit from the lower monthly payments. Their goal may be to make their property purchase more affordable in the beginning or to retain greater flexibility over what they do with the money they don't use to repay the loan. This type of mortgage may be ideal if you have a credible way to repay your interest-only loan.
Here are some common scenarios where interest only mortgages provide an excellent solution:
You're expecting a significant increase in your wealth or income
You might not be able to afford a repayment mortgage on a certain property now, but if you're expecting a rise in your future income, it might make sense to purchase the right house now and switch to a repayment strategy further down the line. For example, you may expect an inheritance or have just been promoted with a pay rise.
Your income is comprised primarily of bonus and commission, or ad hoc self-employed payments
Committing to large, monthly mortgage repayments won't necessarily fit into your cash flow.
An interest only mortgage keeps your monthly commitment low, and you can pay off more considerable chunks when you have the finances.
You have another property to sell in the future which will cover the value of the mortgage
If you're planning to sell a second property in a few years, the proceeds of which will cover the cost of your new purchase, then an interest-only mortgage could be used to bridge the gap between the transition.
You will only need to pay back the interest on your mortgage until you're ready to repay as a lump sum completely.
Be aware that lenders will need evidence of your ability to repay your mortgage through alternative sources if this is your intention.
You are a buy to let portfolio landlord
The below is a fairly common interest only mortgage strategy used by buy-to-let portfolio landlords:
Take out an interest only mortgage for a rental property they believe will grow in value
Use the rental income from the property to repay the low interest only mortgage repayments
Sell the property when it has hopefully appreciated, taking the net profits of any excess rental income and capital appreciation after repaying the mortgage in bulk
How much can I borrow with an interest only mortgage?
How much you can borrow on an interest only mortgage will depend on the purpose of the loan - whether it's for a residential property or a buy-to-let property. With residential interest only mortgage loans, the loan size offered will be based on a multiple of your income.
Most lenders will offer around 4 times your annual salary.
Some specialist lenders will accept 5 5.5 or 6 times your annual salary in the right circumstances.
The loan to value (LTV) offered will usually be lower than with a capital repayment mortgage, and it's important to consider that lending is often capped at the value of your repayment vehicle - particularly with property.
How much will my monthly repayments be on an interest only mortgage?
To get an idea of what your costs would be for a mortgage loan on an interest only basis, use our interest only mortgage calculator below:
Your repayments
Based on the figures entered, we think your mortgage will cost:
Repayment: (Capital & Interest)
Interest Only:
This information is computer-generated. It has only been designed to give a useful general indication of costs. Make sure that you read the separate key facts lender illustration before you make a decision. To get a full mortgage quote contact us.
Interest Only Mortgage Criteria
Lenders apply a different set of criteria to interest-only mortgage applications compared to a capital repayment mortgage. Perhaps the most important requirement is for a borrower to have a viable means of repaying the loan at the end of the mortgage term - known as a 'repayment vehicle'.
The importance of your repayment strategy
Interest only mortgage lenders have varying rules regarding what they consider an acceptable repayment method. You may find that if your repayment vehicle is refused by one lender, another will be more willing. In general, the following strategies are considered acceptable:
The sale of the property you hold the mortgage on
The sale of another property you own or other high-value assets
Your savings, investment funds, trust funds or pension fund
An inheritance (but this is only acceptable if it has got to the stage of probate)
Lenders do tend to accept that repayment vehicles can grow over time. They will require evidence, however, that a solid and credible plan is in place if you're relying on capital growth as your means of repayment.
Lenders will also apply the following criteria besides your repayment method when they consider your application.
A larger deposit
Lenders typically require you to put down a higher deposit for interest only mortgages because they take on more risk.
Many lenders require a 50% deposit for residential interest-only mortgages and 25% for buy to let (BTL) properties. Some specialist lenders and private banks can go as high as 75% LTV on interest only mortgages in the right circumstances, but you'll likely need a specialist mortgage adviser to secure this type of loan.
Minimum equity
The amount of equity you own in your property will also influence a lender's decision. As a minimum, they will often require you to have between £200-250,000 equity at the start or end of your mortgage term.
A higher minimum salary
Some lenders will enforce a high minimum income requirement of between £50,000 to £100,000.
Age restrictions
Most lenders have a maximum age requirement on interest only mortgages. It can be harder to get accepted if you are 70 or above before the end of a mortgage term. There is, however, a range of retirement interest only (RIO) mortgages specifically designed for older borrowers.
What happens when my interest only mortgage ends?
When your interest-only mortgage ends, you will need to pay off the original loan as a lump sum in one go.
As discussed above, your repayment strategy may include the following:
Using your savings or drawing down a lump sum from your pension fund

Selling investments such as stocks and shares

Selling the property, your mortgage is on or selling another property you own

Switch to a repayment mortgage
If your circumstances change or you have concerns about your ability to repay the loan at the end of your term of interest only, you can speak to your lender, who may be willing to extend your term.
Can I switch between interest only and repayment mortgages?
Yes, it is possible to remortgage and switch from a repayment mortgage to an interest-only deal or from an interest only mortgage to a standard repayment mortgage.
You can either speak to your current lender to find out what options are available, or you may need to remortgage with a new lender to source the mortgage deal you require.
As with any remortgage, unless you have come to the end of your current mortgage term, you may need to pay early exit or repayment fees to switch. And you will need to meet the mortgage criteria of the loan you are applying for.
If you're currently on an interest only deal and hope to switch to a repayment deal, don't assume your current lender won't charge you a fee for repaying the interest only loan early.
Do I need a mortgage broker to get an interest only mortgage?
While you can get an interest mortgage without an adviser, it's common practice to speak to a mortgage broker for this type of finance.
They're riskier for both you and the lender, and your lender will want the peace of mind that you've received regulated mortgage advice before offering you a loan.
At Clifton Private Finance, we will gather an understanding of your financial situation and ambitions and advise on the best route and financial solution to help you reach your goals.
And we'll endeavour to get you the best rates on the market while we're at it.
Contact us to arrange a convenient time for an in-depth first discussion with one of our trusted finance brokers and see how we can help:
Get in Touch
If you have any questions about our services or want to start making things happen please contact us