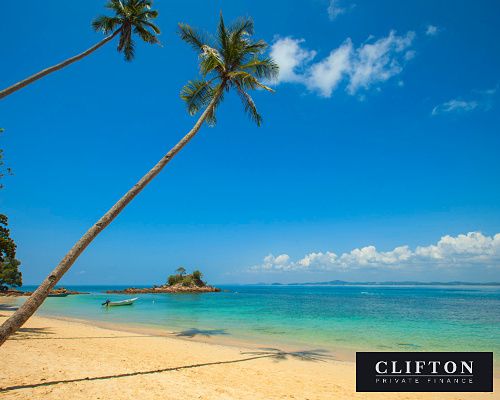 Cayman Islands Expat Mortgage For Surrey Home
The Scenario
Our client was a partner in a law firm in the Cayman Islands, specialising in trusts. She and her husband owned a home in the Caymans and were looking to buy a home back in the UK to be shared with her parents, and used as a base for their return visits and their son during his boarding school holidays.
Our client had approached her own bank, HSBC, for finance, but they had recently stopped lending to Cayman Island ex-pats.
High-street lenders generally don't lend to residents of countries that aren't signatories to the Financial Action Task Force (FATF) – set up to counter international money laundering and the funding of terrorism. The Cayman Islands is a Caribbean Financial Action Task Force (CFATF) member partner.
Potential lenders would also need to be persuaded that the property was genuinely a family home rather than a rental / investment property, to grant a lower-rate residential mortgage.
There was also the issue of affordability assessment.
Our client had found a four-bedroom detached house and negotiated a purchase price of £1.07M. After the deposit, she required funding of £802K.
As an equity partner in her firm our client was effectively self-employed. Her base salary in the Caymans was paid in US$, which was used to pay their mortgage in the Caymans. Her quarterly profit share was paid in sterling. She intended to make her deposit payment in a combination of dollars and sterling.
Our Solution
We were immediately able to approach expat mortgage lenders we know are happy to work with Cayman Islands residents.
On the issue of the residential mortgage, we provided evidence that our client's parents would be living in the house, and that part of the deposit was being paid by them, from the proceeds of their own house sale.
Addressing the affordability assessment, one potential lender was unwilling to take our client's US dollar earnings into account, and in fact, wanted to include the cost of the Cayman's mortgage paid in dollars as an outgoing from her sterling profit-share earnings.
We persuaded our preferred lender, offering the most advantageous rates, to look at the consistent growth of our client's income year-on-year rather than take an average over preceding years, and to extend their lending limit by an additional 50K given her projected income growth.
Expatriates and busy clients working in the financial and legal sectors expect a swift turnaround in services. We secured the loan agreement for this client within 16 working days.
In a similar situation? Please call our mortgage expat team on +44 203 900 4322 or book a callback into our diary at a time that suits you.