Categories
Interest Only Vs Repayment Mortgage: Which Is Best?
14-September-2022
14-September-2022 17:05
in Private clients
by Sam Hodgson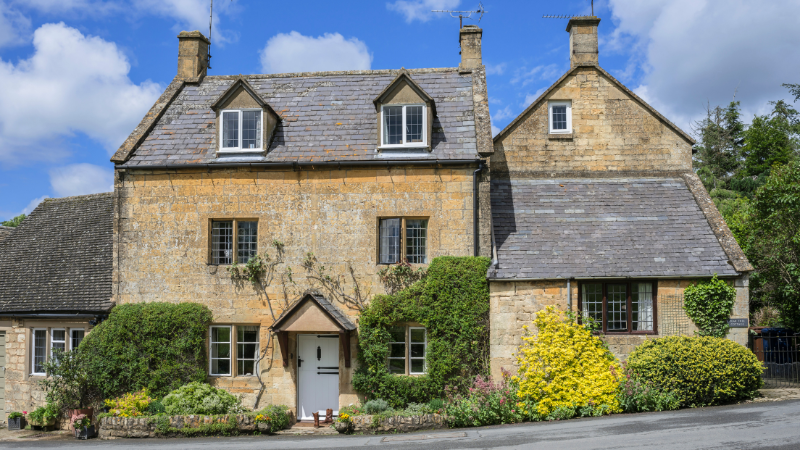 Making a decision between an interest-only or repayment mortgage is an important financial decision. Here we look at the key differences between these mortgage products and how a specialist mortgage advisor can help you choose the right mortgage for you and your circumstances.
When buying a home, the two most common types of mortgage loan available are interest only mortgages and capital repayment mortgages.
An interest-only mortgage offers lower monthly payments, but you must pay off the loan in full at the end of the loan term, and they tend to cost more overall. While repayment mortgages may be more expensive each month, they allow you to pay off your mortgage in full and generally cost less over the course of the loan.
Here we explore the reasons you may consider an interest only mortgage loan over a repayment mortgage loan, and the important things to consider while weighing up which option is best for you.
4 key things to consider when deciding between an interest-only or repayment mortgage
The main difference between an interest only mortgage and a capital repayment mortgage is the way in which you repay the loan to your lender. But this is not the only factor which will influence your decision regarding which mortgage is best for you. Other factors to consider include the different eligibility criteria, the type of property you wish to mortgage and your personal circumstances.
#1. How you pay back the mortgage loan
The way in which you repay the loan is the primary difference between interest-only and repayment mortgages. With an interest only mortgage, your monthly payments will only pay back the interest on the loan. You will then have to pay back your loan as a lump sum at the end of your mortgage term.
With a capital repayment mortgage loan, your monthly payments will cover the interest charge on your loan as well as go towards paying off the principal mortgage loan, so that at the end of the mortgage term, you will have paid off the loan in full.
The low monthly payments of an interest-only mortgage make them a more affordable way of managing a home loan. However, you will need to have a financially secure repayment plan to acquire an interest-only mortgage. You must demonstrate to the lender that you have a viable means of repaying the lump sum - whether through the sale of your property, from savings or investments, or another suitable payment vehicle.
#2. Eligibility criteria
Whether you choose to apply for an interest-only or repayment mortgage, lenders will want to review your:
Employment status
Income
Age
Credit history
Outstanding loans
Debt-to-income ratio (DTI)
However, lenders typically set stricter eligibility criteria for interest-only mortgages compared to their repayment mortgage products.
Equity & LTV requirements
Lenders will usually want to see that you own a minimum of between £200-300,000 equity in your property at the end of the mortgage term. Lenders typically only accept a maximum LTV of 75% for their interest-only mortgage products. Therefore, interest-only mortgages tend to require larger minimum deposits than repayment mortgages.
Income requirements
The average minimum income requirement for an interest-only mortgage from a high street lender is £75,000 for a sole application and £100,000 for a joint application. On the other hand, many lenders accept incomes as low as £20,000 for a repayment mortgage product.
#3. Type of Property
The type of property that your wish to mortgage can influence which lending product may suit it best. For example, the majority of people who own residential properties choose repayment mortgages. Contrarily, interest-only mortgages are popular with landlords who rent out buy to let properties
Nonetheless, it is possible to get interest-only mortgages for residential properties. Retirement-only investment mortgages (RIO) have grown in popularity in recent years. Likewise, you can get a repayment mortgage for your buy to let property if you earn enough rental income to cover the cost of your monthly repayments.
#4. Your Personal circumstances
In certain scenarios, an interest only mortgage facility can serve you well. Here are some of the main advantages Here are some of the most common scenarios where interest only mortgages provide an excellent solution:
You're expecting a significant increase in your wealth or income
You might not be able to afford a repayment mortgage on a certain property now, but if you're expecting a rise in your future income, it might make sense to purchase the right house now and switch to a repayment strategy further down the line. For example, you may be expecting an inheritance or have just been promoted with a pay rise.
Your income is comprised primarily of bonus and commission, or ad hoc self employed payments
Committing to large, monthly mortgage repayments won't necessarily fit into your cash flow.
An interest only mortgage keeps your monthly commitment low, and you can pay off more considerable chunks when you have the finances to do so.
You have another property to sell in the future which will cover the value of the mortgage
If you're planning to sell a second property in a few years, the proceeds of which will cover the cost of your new purchase, then an interest only mortgage could be used to bridge the gap between the transition.
You will only need to pay back the interest on your mortgage up to the point that you're ready to completely repay as a lump sum.
Be aware that lenders will need evidence of your ability to repay your mortgage through alternative sources if this is your intention.
You are a buy to let portfolio landlord
The below is a fairly common interest only mortgage strategy used by buy to let portfolio landlords:
Take out an interest only mortgage for a rental property that is expected to grow in value


Use the rental income from the property to repay the low interest only mortgage repayments


Sell the property when it has hopefully appreciated in value, taking the net profits of any excess rental income and capital appreciation after repaying the mortgage in bulk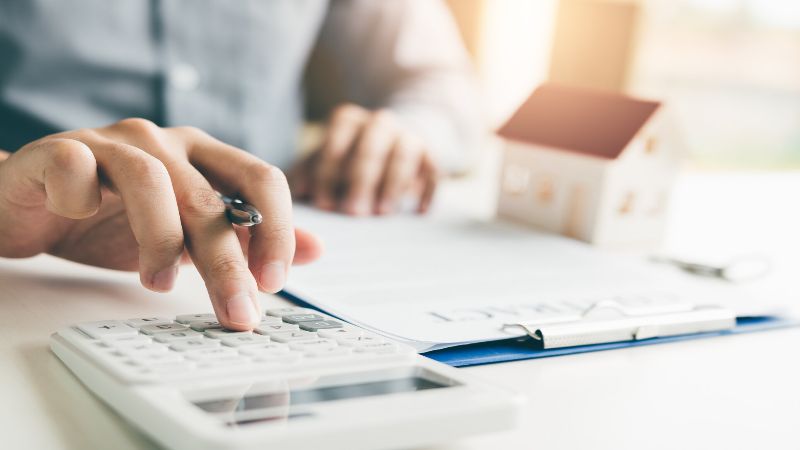 Interest only mortgage pros and cons
The Pros
You will have smaller monthly repayments than a repayment mortgage. This means that you will have more disposable income or savings to spend as you wish (perhaps on property renovations, loan repayments, assets or holidays).
You will have more time to make an investment, buy stocks and shares or pay into an ISA to repay your mortgage loan at the end of your term.
If you get an interest-only mortgage on a buy to let property, you can utilise your rental income in the short term rather than it spending it on mortgage repayments.
The Cons
You will have to pay back your mortgage in full at the end of your mortgage term, which can often be a hefty sum.
Some lenders do not offer interest-only mortgage products as they are perceived to be riskier than repayment mortgages.
Repayment mortgage pros and cons
The pros
You will own your property outright at the end of your mortgage term and will not have to worry about further repayments.
You will chip away at the sum of your loan every month. This means that you could pay less interest overall compared to an interest-only mortgage, where your loan remains static.
In the later years of your repayment mortgage term, your lender may offer you lower interest rates.
The Cons
You will have larger monthly repayments than an interest-only mortgage.
You will have less disposable income or savings than you would with an interest-only mortgage.
Choose your mortgage plan with our brokers
If you are still uncertain about which mortgage type suits your needs, you can contact our mortgage broker service. Our highly trained and experienced brokers can help you settle your interest only vs repayment mortgage debate.
We can review your circumstances, affordability and eligibility and compare these factors against these two mortgage types. Next, we will use our whole-of-market access to search the mortgage market for competitive deals that meet your requirements. Then, we can advise and guide you to select the interest-only or repayment mortgage plan that best suits your needs.
Book a free and no-obligation telephone consultation at a time that suits you: