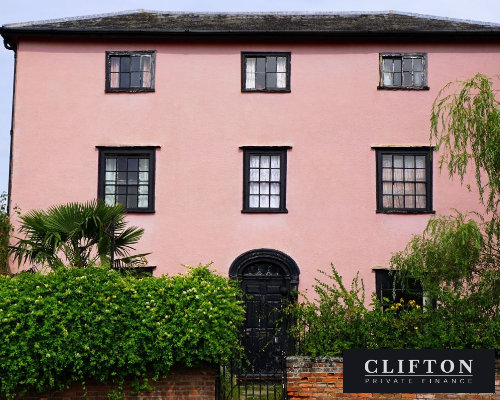 95 percent mortgage arranged for barrister in 10 days
For some clients, investing in their career has precedence over investing in property. Barristers have high earnings potential but are also self-employed and may be burdened with significant training debt. It all makes property finance a bit more challenging…
The Scenario
Our clients are a barrister and his college lecturer wife who bought their new home in Devon on a very tight timetable.
They'd agreed on the sale of their previous house, which was progressing towards completion, but meanwhile, they'd found the home they wanted to buy, and if they couldn't get a mortgage arranged within three weeks, they would be sofa-surfing.
To make arranging finance a little more interesting, they only had a 5% deposit.
Their situation is a classic illustration of the financial situation of many barristers at the start of their careers: high earnings potential, but with the complications of being self-employed, and carrying heavy pupillage debt and chambers costs.
The Solution
Our barrister client was actually in his 40s but had qualified for the bar only four years earlier, after a career in the navy followed by nine years practising as a solicitor. The couple had taken out a second charge mortgage on their home to get him through pupillage, and had very little equity left in their property.
With such a low deposit, lenders are going to be exercising their most stringed requirements:
3 months' payslips
3 months' bank statements
Looking at day-to-day spending
We also prepared our client to present two years of tax returns and accountants' documentation. However, the lender we approached exercised some leniency for a barrister professional, and only required one year's accounts.
We secured our client a very good 2.68% rate, considering the lender's 95% exposure, with a reduced valuation cost, a cheap lender's fee, and £500 cashback to cover most of the legal costs.
We would have had the lending offers in the bag sooner, had it not been that the lenders failed to instruct for a valuation to be carried out.
Because the timing was so tight, we were tracking progress daily. When we discovered the oversight, we were told the valuation couldn't be carried out for another fortnight because the vendor was away on holiday.
It took a bit of pushing to arrange for an alternative keyholder to give access, but the funding was finally achieved.
Read our blog: How to get a barrister mortgage
More details of our barrister mortgage service