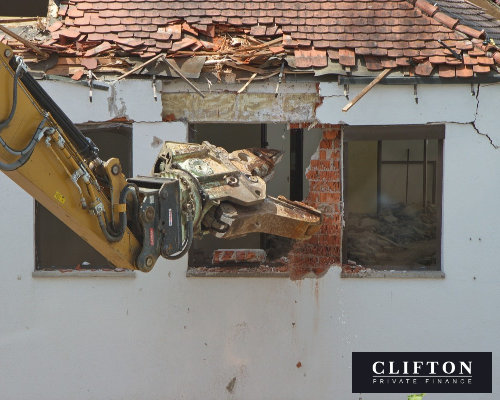 £1.3M Bridging Loan For Property Development In Chelmsford
Access to quickly available finance at rates that allow for a good return on investment are essential to every builder-developer.
The Scenario
Our client had identified a prime development site on the outskirts of Cheltenham: the tattiest house on a desirable street which was ripe for a knock-down-rebuild. It was on the market for £800K and he had made an offer of £730K.
He had an engineering company which he also used to buy and develop property. He intended to do the building works himself, rebuilding a higher-spec house at an estimated cost of £500-£600K, for a GDV of £2M.
He was looking for a development bridging loan of £1.3M to purchase and develop the project, with a planned completion and sale within 18-24 months
The Solution
There was no cash available for the project because the company's order books were full. But there was an impressive portfolio of unencumbered commercial properties valued at £5M. Combined with a charge against the property being purchased, that allowed us to leverage an LTV (loan-to-value) of less than 65% (LTV), gaining an advantageous rate.
With bridge finance in hand, our client managed to purchase the property for £750K; the remaining £550K funded the building works and marketing. Achieving the selling price of £2M netted a very healthy profit of nearly £700K.