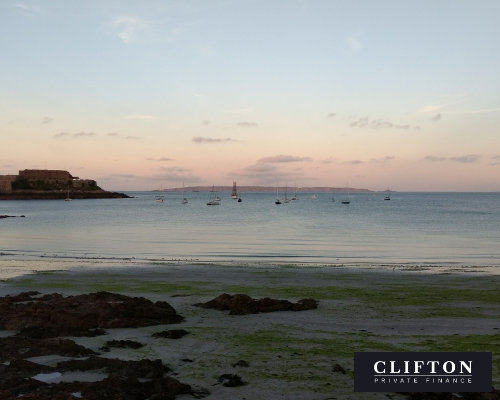 Top-sliced BTL remortgage for Guernsey resident
The Scenario
Our client is an insurance industry high-flyer in Guernsey, and living (as most UK "expats" in Guernsey do) in rented accommodation.
He'd rented out his home in Middlesex, and was now looking to remortgage it onto a buy to let.
He'd already paid off a substantial amount of equity on the house. But one potential stumbling block was the fact that the rental income he was receiving now wouldn't cover the lower loan to value ceiling on a BTL (75%).
Plus his Guernsey residency (it's a "self-governing British Crown Dependency," but not part of the UK), and the fact that he was now not an owner-occupier applicant.
The Solution
It's not uncommon for the rental income on a property that was previously the owner's residence to not completely cover the mortgage payments.
We identified a very acceptable work-around for his residency status, and found a lender who was willing to let him "top-slice" his affordability assessment by topping up the shortfall on rent receipts from his £135K+ annual income.
He was very happy with a 2-year fixed-rate BTL remortgage at 1.82%.
Read our blog about UK property finance for Guernsey residents »