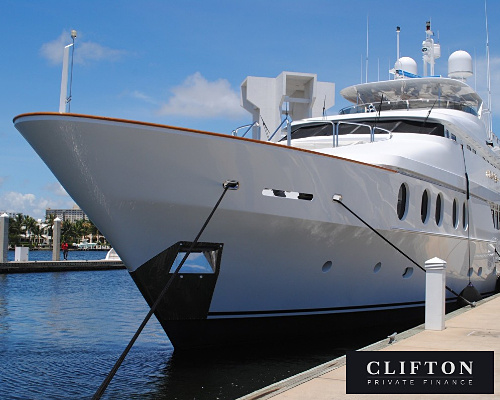 UK Mortgage For International Seafarer
Land ho… The high-earning crews of international superyachts can run aground on some inflexible lending criteria when they want to drop an anchor in the UK property market. But we're experienced in dealing with their specialised non-expatriate status.
The Scenario
Our client is a 35-year-old British superyacht captain working for a yacht management company based in the Cayman Islands. His salary is in US$ which his employer converts and pays as sterling into his UK bank account.
After years as a high-salary earner on the high seas, he was looking to buy his first property back home in the UK. On his most recent return to the UK, he found the 5-bedroom house he wanted, close to Streatham Common.
The vendor had already been let down by a previous purchaser. Our buyer was putting down an unusually large deposit for a chain-free first-time buyer (30%+) and was in an excellent position to negotiate a substantial discount – if he could get his mortgage valuation booked within a week.
The vendor's estate agent's in-house broker sourced a two-year fixed mortgage for our buyer - at a competitive expatriate interest rate because he was "based overseas" and paid in US dollars.
They hadn't understood his situation to come up with such a hefty rate. Plus our client wanted a longer fix: having spent this much time securing the sale, he didn't want to go through the whole process of remortgaging in two years' time.
The Solution
We were looking amongst lenders who would accept US dollar earnings, and who would do the valuation quickly.
And we could demonstrate that our client was based in the UK: he stayed with his family on the Isle of Wight every time he left, and submitted annual UK self-assessment tax returns, claiming the Seafarers Earnings Deduction.
We went to a lender we know instructs valuations within 24 hours. We packaged our client's application to present him clearly as a non-expatriate, and the mortgage offer for 1.97% for a five-year fix was made the following week.
Read our free Complete Guide to Seafarers UK Mortgages »
In a similar situation? Please call our mortgage expat team on +44 203 900 4322 or book a callback into our diary at a time that suits you.