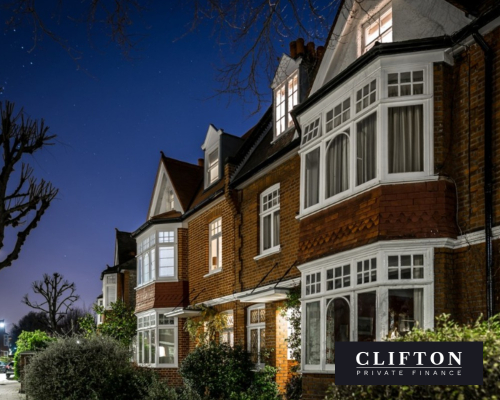 Seventy percent net loan for new developer buying and converting London house to flats
The Scenario
A five-bedroom house in North London for £840K? Our client – who didn't have a lot of development experience – had found a great opportunity.
It was a three-storey Victorian property conveniently located between two popular tube stations. Our client could see the potential to convert it into three flats, with a projected GDV of £1.55M.
He was keen to get the ball rolling. He needed finance to cover both the property purchase and the refurbishment works.
He'd done his due diligence on the property, but hadn't applied for pre-purchase planning permission (not wanting to wait the three months for planning permission to process). A lot of lenders won't be comfortable lending on this basis.
He came to use wanting to know the maximum Day One loan he might be able to secure on an 18-month term.
The Solution
We knew the right lender to go to, who'd take an entrepreneurial view of this client's lack of experience.
We split the client's borrowing into two loans:
1: An advance 70% net loan of £586 as a six-month bridge at a 0.79% rate, allowing our client to buy the five-bed property.
2: and then a further £250K refurbishment loan (at a 0.78% rate) to complete the necessary works to convert the house into three flats.
This gave the client total of a £836 in lending, secured against the £1.55M value of the property.

The lending structure we sourced gave him the flexibility he needed going forward.
Once the planning is approved, the value of the property will go up. Our deal meant that he could then draw down 70% of the increase of the value to kick start the refurbishment works.
Also at this point, the lenders will extend that bridging loan for another 11 months - and give him a further loan for 250K. Both loans will be repaid on sale of the three flats.
By going with a lender who is happy to lend pre-planning permission, our client was able to act faster and negotiate a lower purchase price.
The total term for the two loans was 15 months, which gave him enough time to get planning permission, convert the flats and sell them on quickly.