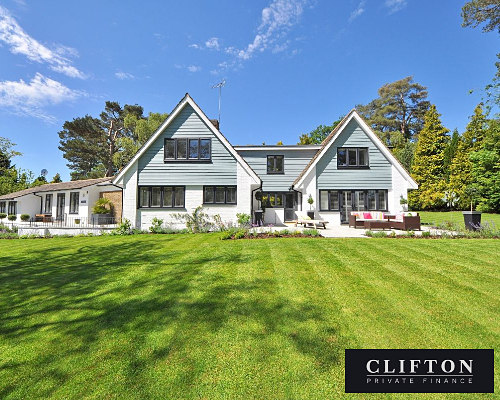 Tight deadline to arrange a mortgage on a million-pound, high LTV rent-to-buy arrangement
A six-month deadline to complete on a buying-while-renting deal always looks very achievable at the outset. But by the time a borrower has spent a few weeks looking at the lending landscape and starting to get the details of their earnings together, when they approach a broker we might only have two or three months to sort out finance for some fairly tricky circumstances.
The Scenario
Our mid-20s client came to us having put down a £37,500 non-refundable deposit to purchase the property he was renting in Esher.
This was a substantial three-bedroom house with extensive gardens, in an enviable rural position.
But there were a few issues to resolve, which made the four months to his completion deadline begin to look pretty tight.
This was a substantial loan amount for a first-time borrower, with a high LTV (85%).
We had to wait until the end of the calendar year for him to have been earning his £275K salary for a full 12 months.
He was employed by a wholesaling company owned by a close family member - who would be sharing the property with him.
The lender we had identified, who was prepared to consider this loan size, wanted to be assured that the company could afford this salary level. But the company's trading accounts for the period would not be completed for another three months.
The Solution
We had to persuade the lender to review the viability of the lending on the basis of the information available at that time.
They were reassured by the company accountant's view of the projected trading position of the company, and this million pound mortgage was agreed a fortnight before the deadline.