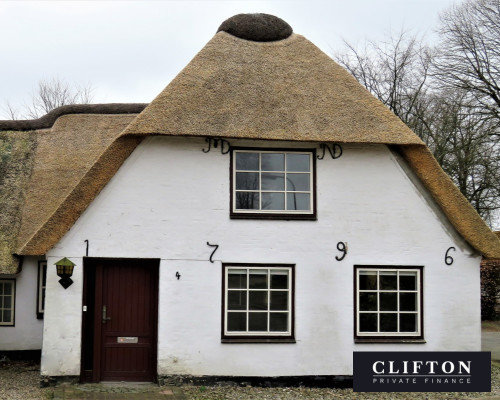 UK national working in the US, paid in dollars but not classed as an expat mortgage borrower
When is an expat UK mortgage applicant not an expat? When an experienced mortgage advisor takes the time to get inside the details of their personal circumstances.
The Scenario
Our client is a UK national who works in construction for a major US power corporation. Since 2005 he's been dividing his time between the company HQ in Virginia and rural Northamptonshire where his children are.
He has been renting accommodation in both places, but wanted to feel more settled in his Northamptonshire home and managed to persuade the owner to sell to him.
It's a four-bedroom, picture-postcard thatched cottage (and it has actually featured on a postcard…), valued at £695K.
He's a high-earner: with regular bonuses he's bringing home upwards of £50K a month.
He wanted to borrow 85% of the purchase price, but his high-street bank of 32 years turned him down. They didn't like his foreign-currency earnings: as far as they were concerned he was an expat.
The Solution
We looked at his regular pattern of return trips to pick up his life in the UK and were confident he should qualify for a UK-resident borrower, despite his US$ earnings.
The lender we took his application to needed a bit of convincing. Initially they wanted to see all his boarding passes for the past year to confirm his time back in the UK, but we persuaded them that the records of his credit card spending would be sufficient.
We had the offer for his two-year fixed mortgage, at a very competitive 1.71%, in hand within 10 days.