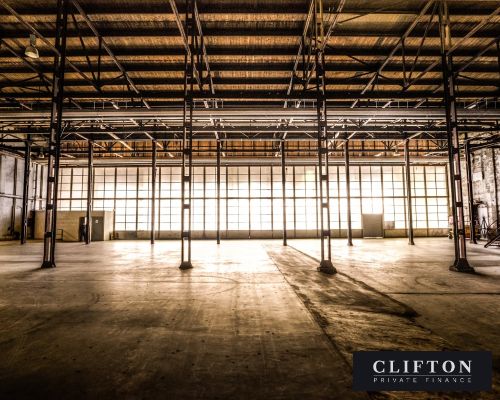 BRIDGING LOAN TO CONVERT WAREHOUSE TO A CHURCH
Most of us are familiar with church properties being converted to apartments, offices, restaurants and sports halls. Conversion from commercial to religious use is another matter…
The Scenario
The pastors of a south London church, which was currently renting premises as their place of worship, had found warehouse premises for sale in Croydon which could be suitable for conversion to a church and community centre.
The 9,231 sq ft warehouse space was valued at 830K.
With planning permission for multi-use as a church and community centre, its future valuation was estimated at £1.2M. With residential planning permission, it would sell for upwards of £2M.
The church put down £1.3M towards the purchase price. The vendor offered a discount and sold for £1.87M if the church could move quickly. We were approached by one of the pastors to secure bridging finance.
The problem with finding a suitable lender for a church is the issue of "reputational risk". If the lender should ever need to repossess the property, it would not make a good headline in the local paper.
The Solution
We have worked with a number of churches in the past, and with the exception of those managing an estate of historic properties have found that most of them have strong financial support and a history of paying good rents.
We matched our church clients with one of the few specialist lenders willing to advance a bridging loan to a charity. A bridging loan of 540K would allow them to purchase the premises and apply for D1 non-residential institutional planning permission.
As soon as planning permission is granted, they can refinance with a commercial mortgage, and their future will be secure.
In a similar situation? Call our mortgage team on 0117 959 5094 or use our bridging loan calculator to get an indicative quote