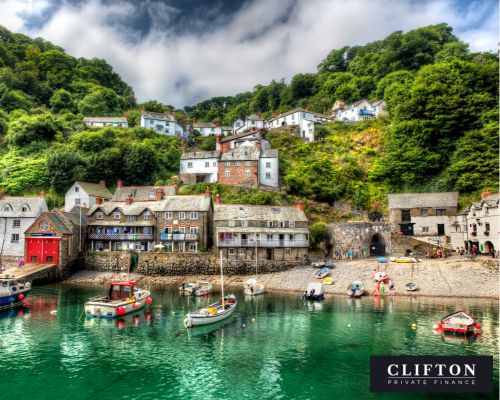 Complex Holiday Let Mortgage on Listed Property in Torquay for Self Employed Couple
The Scenario
Our clients approached us wanting to re-mortgage their current main residence on a holiday let mortgage.
Although they had no other fixed address, they were determined to take advantage of the lucrative income potential of their Torquay home.
With the surge of staycation holidaymakers in the UK since the national lockdowns, they were confident they could maintain high weekly rental yields even throughout the off-seasons.
They had an existing mortgage on their property with a high street lender but they weren't able to offer the specialist holiday let mortgage they required.
We stepped in to help, but there were a few other complications we had to tackle:
Low Income - the clients were self-employed and their earnings had dwindled throughout the pandemic.


No landlord experience – this can cause an issue for holiday let and buy to let mortgages if you don't know the right lenders.


The property was a listed building.


Other than a recently purchased semi-commercial property, they had no other fixed residential address.


The clients wanted occasional use of the property themselves.


They also wanted to raise further funds to purchase a powerboat.
The Solution
Despite the challenges associated with this holiday let mortgage, we approached a lender that we trust with this type of bespoke scenario.
We knew they would look at the bigger picture and would see the value in the holiday let property that we and our clients did.
We acquired a specialist mortgage deal that incorporated our clients' needs:
The lender was happy to re-mortgage their main residence to a holiday let mortgage


They allowed our clients to use the property for up to 90 days per year


No minimum income or landlord experience required


Accepted the listed building specification


Used the semi-commercial property as a further correspondence address


They agreed to raise further funds for any legal purposes


They were still able to offer a 75% LTV product


Related Blog: How To Get a Holiday Let Mortgage
Our broker's industry knowledge and lender connections were invaluable to our clients' finance solution, where most high street lenders wouldn't be able to help.
We don't shy away from complex cases and will guide you through your options every step of the way.