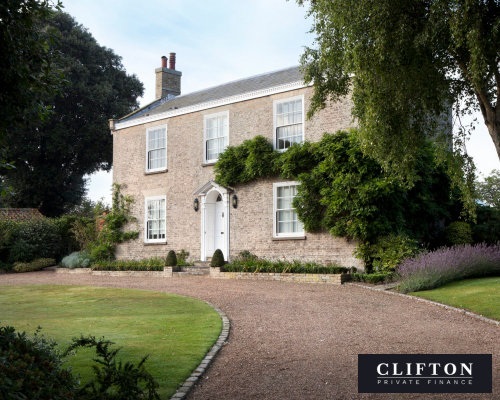 Mortgage for Grade II listed Norfolk country house, turned down by previous lender
The Scenario
This should have been a straightforward purchase of a gorgeous four-square Grade II-listed Norfolk country house, with a lovely Georgian façade, and its adjoining 17th-century property.
Together they offered no less than nine bedrooms and four bathrooms, plus rambling gardens, for £895K.
Our clients were selling their London house for over £600,000, so they didn't expect that finding finance would be a problem.
Virgin Money seemed keen to offer a mortgage, but when they drilled into the details of the title they didn't like the fact that there were barns just across the adjoining laneway, not included in this sale, which could be redeveloped.
And they didn't like the fact that the laneway was more like a farm track than a finished road.
So by the time the clients came to us they'd wasted precious weeks getting nowhere with their prospective lenders, and the vendors were getting anxious about securing a sale.
The Solution
We knew which bank to go to who would be much more relaxed about this type of rural property.
They weren't concerned about the possible development of the neighbouring barns, taking the view that sympathetic redevelopment would most likely raise the profile of the village. We were able to secure finance in time for the sale to go through smoothly.