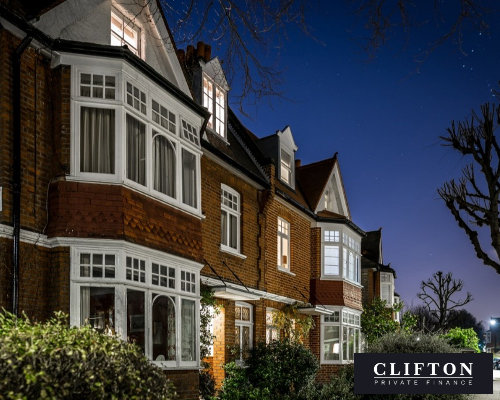 Mortgage for Australian national resident in Sydney, buying BTL in London
Difficult, but not impossible...
The Scenario
Our Sydney client is a project manager for a printing company who was wanting to buy a two-bedroom flat in south-west London as an investment. She'd found a property near to her London-resident father who was in poor health, so she could keep an eye on it when she visited.
She has Portuguese ancestry so she's applying for a Portuguese passport in the hope of securing EU residency in the UK, and making property-buying in the UK easier in the future.
The crunch-points:
1 For UK mortgage purposes, she is not only a "foreign national" but an Australian foreign national. And an Australian foreign national resident in Australia.
A treaty between the UK and Australia restricts the ability of each country's banks to lend to residents of the other countries (it's part of the regulation of international financial transactions).
It is possible to find a lender who's willing to grant a UK mortgage to Australians living and working outside their home country – in Dubai, for instance.
But for Australian-resident Aussies, the pool of possible mortgagors is severely restricted. Most lenders just don't want the hassle.
2 She didn't own any other property in the UK - which meant that her UK credit history was severely limited. She had sold her properties in Australia.
3 She was a first-time landlord looking for a buy to let mortgage (or what Australians would call an Investment Loan).
4 She's 66, so we needed to find a lender who would look favourably on older borrowers.
The Solution
We identified a lender who would take all her circumstances on board.
They're a shariah-compliant "mortgage lender" so there are some additional fact-find requirements on the application form.
Our advice: use an experienced solicitor who's familiar with shariah mortgages. They're available to anyone and can be an excellent option, particularly in quirky situations. But the requirements are different to non-shariah mortgages. Our client's first solicitors weren't prepared to do the work.
But we got our client her a two-year fixed rate at 4.04% for a 15-year mortgage term, which was a good deal, considering all the factors involved.
And she's got her foothold in the London property market.

READ OUR BLOG:
Finance for overseas London property buyers: the 3 essential ways we can help