Categories
Finance for overseas London property buyers: 4 reasons why now is the time to buy. And the 3 essential ways we can help
30-October-2019
30-October-2019 11:46
in International
by Jennifer Stevenson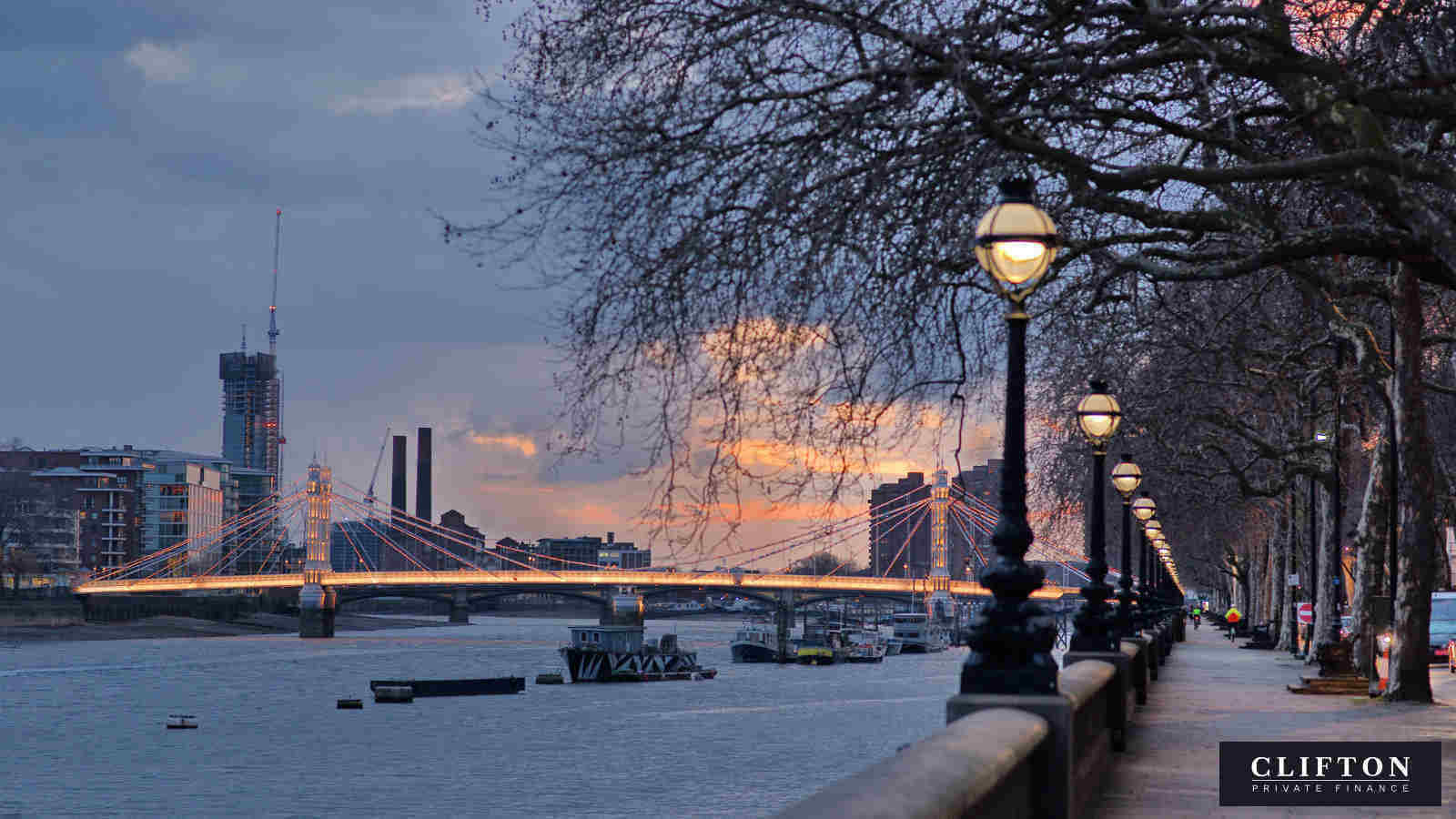 Non-UK citizens are permitted to own property in the UK. In fact they're welcomed as major contributors to the resurgence of London's prestige property market.
This is in contrast to Australia, for example, where non-residents must get pre-approval from the country's Foreign Investment Review Board, and there are restrictions on the type of property you can buy.
Or France, where foreign buyers purchasing directly from owners can find that prices may be inflated up to twice the cost that a local buyer would pay.
International investors: excellent terms
The willingness of major overseas investors to put money into London's most prestigious residential development projects, and to buy properties off-plan, has been credited with kick-starting London's most recent residential redevelopment boom in the City and on iconic sites either side of the River Thames.
And British developers, real estate agents and finance lenders have responded with a willingness to do deals and offer flexible terms to significant investors from overseas.
How we can help non-UK buyers
Our skilled team of specialist brokers have years of experience in helping foreign-national buyers to access the property finance they need.
BELOW you'll see how we can help you with the key issues our international clients have faced:
Overcome the obstacles facing foreign buyers in the UK
Maximise your borrowing for buying property in the UK
Speed up the process of buying UK property

What are you wanting to buy?
An investment property to let out
To accommodate family (students or returning overseas residents)
A prestige London home
According to London real estate agents and property developers, the great majority of foreign investors in the London market are buying residential investment properties, with the aim of earning rental income and long-term capital gains.
Seventy percent of London property sales to overseas buyers are for investment properties, according to a report by the London School of Economics.
Overseas have proved adept in translating London's most desirable boroughs to the central zones 1 and 2 on London's iconic Underground map.
Developers know that overseas buyers looking for property primarily in Zone 1 are primarily buying for investment purposes with the aim of letting out the residential property. (In the UK these are referred to as buy-to-let or BTL properties, and the finance required for them are "BTL mortgages".)
The most desirable London "trophy" homes – costing over £2,000 per square foot – are also most likely to be in the central Zone 1 boroughs including Mayfair, Belgravia and Knightsbridge, and overlooking the River Thames.
WHY IS NOW THE RIGHT TIME TO BUY?
1 Discounting at the top end of the market
The long-drawn-out political uncertainty surrounding Brexit – Britain's impending departure from the European Union, has had a significant effect on prices.
According to Savills June 2019 report on London's super prime real estate market, London super-prime property prices dropped 21.3% from their peak in 2014 to March 2019.
But in the first quarter of 2019 London prices stabilised for the first time in five years. According to Savills Research:
"Against a backdrop of continued political uncertainty, we expect the prime London market to remain price sensitive over the remainder of 2019 and through 2020."
"Once uncertainty clears, we expect to see a bounce in values as more buyers look to benefit from the currency advantage on offer."
"Increasing levels of global wealth are expected to underpin sustained demand for the very best London residences over the longer term."

2 Value of the pound
There's no doubt that extraneous market factors have had a significant impact on the desirability of London property.
The fall in the value of sterling means that properties priced at £10M or more are now 40% cheaper than they were at their peak, for overseas buyers purchasing in US dollars.
Average price per square foot of London ultra prime real estate (in Knightsbridge, Belgravia and Mayfair) is now only marginally higher than equivalent properties in New York and Sydney, and significantly lower than Hong Kong.
3 Discounting for pre-purchasing and buying off-plan
Developers of London's multi-unit schemes are heavily dependent on pre-sales: banks funding development commonly require 40-60% presales.
Domestic UK buyers have traditionally been more risk-averse about buying off-plan. Which is where entrepreneurial overseas investors, with their access to cash for 10% deposits, and willingness to wait until a project is completed a year or more later, become favoured buyers with their pick of the prime units.
And investor buyers willing to look at purchasing multiple units within a development are able to leverage substantial discounts.
4 Availability of prime London properties
"Buyers spent a total of £2.06 billion on super-prime (£10 million-plus) properties in London in the year to May 2019. This was marginally higher than a figure of £2.05 billion in the previous 12 months." Tom Bill, Knight Frank London Super-Prime Market Insight Winter 2019
London has seen a burgeoning of development of prestigious riverside properties over the past decade.

The super-prime "trophy" properties sold in the heart of city, which are favourites as prestige homes, are mostly historic property resales.
But there is a wealth of new developments to satisfy demand from particularly Hong Kong and Singapore buyers, who make up 40% of the purchasers of new-build properties in central London.
Recent prestige developments, still selling
Battersea Power Station: major historic building development, overlooking the Thames at Battersea. First scheme completed 2017, 1,000 residents, due to complete 2021
Battersea Roof Gardens (adjoining Battersea Power Station): studio apartment on the market late 2019 for £580K: original contract price £547K. Due to complete mid-2021.
THE 3 ESSENTIAL WAYS WE CAN HELP NON-UK BUYERS
1 Overcome the obstacles facing foreign buyers in the UK
Despite the legally open access to the UK property market, foreign buyers do face obstacles in purchasing in London and the rest of the UK, chiefly relating to their ability to access UK mortgage finance.
One hundred percent cash buyers,whether based in the UK or overseas, face no difficulties beyond the need to establish the legal source of their funds.
But most of our clients prefer to keep their liquid assets available for future investments, and want to make use of the affordable finance currently available in the City of London.
The obstacles relate not to formal residency requirements, but to lenders' need for confidence in traceability, particularly if properties are owned or purchased through offshore ownership companies or trusts.
We can access a wide range of lenders for foreign clients who have an established credit "footprint" in the UK for two years or more.
For clients who do not have previous residency or credit records in the UK we can access specialist and private lenders who are able to apply more flexible criteria to high net worth clients.
2 Maximise your borrowing for buying property in the UK
The amount of finance you can access, and the rates we can negotiate for on your behalf, will naturally depend on:
the security you can offer
the amount of deposit you are willing to put down
an agreed valuation of the property (determining the loan to value (LTV) ratio)
At this level of borrowing, access to finance depends very much on relationships with the willing and active lenders in this area of the market.

We have established relationships with the key specialist lenders and private banks who are keen to engage and will offer bespoke terms tailored to clients' complex individual circumstances.
We can access on your behalf:
Mortgage and short-term finance from £250K to £100M
Lending term from 3 months to 30 years
Capital repayment, interest-only or no monthly payments (interest roll-up)
The ability to leverage other assets in your investment portfolio, including other properties and items of value
Access to commercial property finance and buy-to-let mortgages
3 Speed up the process of buying UK property
Finance at this level is necessarily complex, particularly if you're wanting to protect your privacy via offshore corporate ownership vehicles.
We will identify the key issues in your borrowing needs and the essential financial information needed to support them.
We will encourage you to be as flexible as possible in the kind of financing structure you're willing to consider, and the amount of deposit you're willing to put down, to help us to negotiate the most favourable terms on your behalf.
We're aware that in many cases too much information provided to lenders can be as unhelpful as too little, if it leads to unnecessarily complexities.
We have detailed knowledge of the lending criteria of the specialist lenders working in the relevant area of the market, and will take your application to the lenders who will be most willing to engage on reasonable terms – saving valuable time in negotiations with lenders who turn out to be unable to match your requirements.
We will work closely with your financial, legal and tax advisors to optimise the structure of the lending for you.
Contact Clifton Private Finance
Call us at any time to set up a convenient time to talk with one of our experienced brokers There's no charge for initial scoping discussions and your details are treated with the strictest confidence. about your plans and the kind of finance you're looking for:
Read our blog about finance for UK property purchased via an offshore company
Our mortgage service for non-UK citizens
And if you've found this blog useful please share it: