Categories
HMO Mortgages – How To Finance An HMO Property
04-December-2021
04-December-2021 18:08
in Mortgage
by Jennifer Stevenson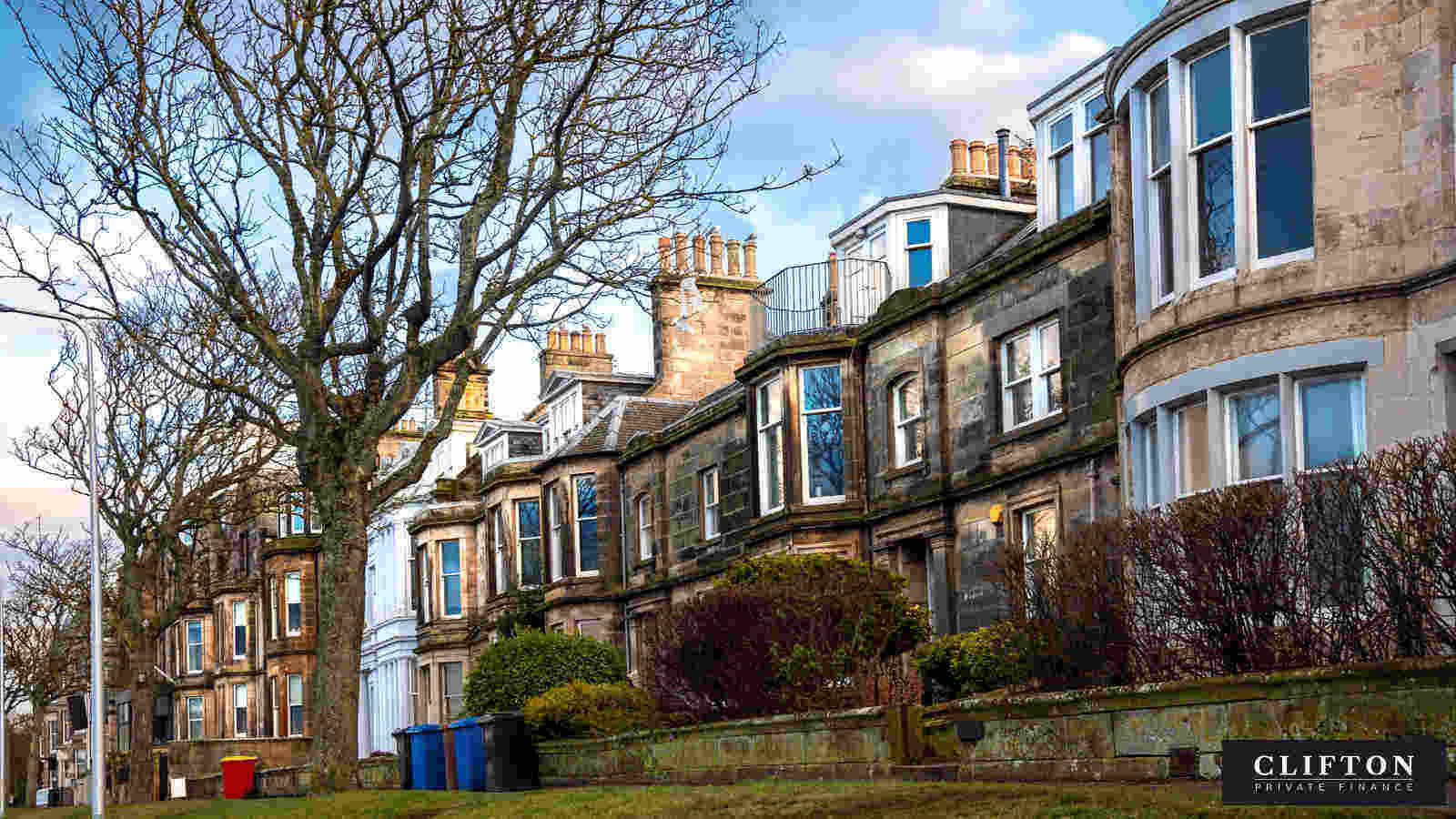 The ROI returns can be impressive, but only a few specialised intermediary-only lenders will fund a foray into the multi-let market.
If you've paid off a mortgage you could now be looking to reinvest in property. Or perhaps success with residential investment or buy-to-lets (BTL) has prompted you to look towards the possibly-doubled returns on HMOs.
You need to understand the market and then find the right lender.
1 WHAT IS AN HMO?
A house in multiple occupation (HMO) is any property with shared facilities such as bathrooms and kitchens which is rented out to three or more people who aren't part of a single "household" (usually a family).
As a landlord, you don't need a licence to run a standard HMO with four or fewer occupants. But with all HMOs there are different mortgage requirements compared with buy-to-let mortgages for whole-property tenancies.
However, what many people refer to as an HMO is actually a Large HMO, which is a rental property with five or more tenants, where the tenants share toilet, bathroom or kitchen facilities. There may also be a defined number of stories in the building.
Local authority definitions of HMO and licensing requirements
Landlords need a HMO licence to operate a Large HMO, which will be valid for five years, which is why they are sometimes referred to as Licenced HMOs.
This does lend a pejorative meaning to the term "unlicensed HMOs", suggesting that they are somehow illegal or fly-by-night. So some owners, local authorities or lenders refer to these smaller HMOs as multi-lets, "HMOS Not Required To Be Licensed," or "non-licensable HMOs".
Single or joint-tenancy HMOs
Landlords can manage their HMO property by setting up a single "joint and severally liable" agreement, or using an individual contract for each tenant.
JOINT CONTRACTS
Suitable for a group of students or friends moving in together
Less administration: one overall agreement, one rent to collect, one deposit to protect
Tenants are jointly liable for rent, all bills and care of the property
INDIVIDUAL CONTRACTS
More common for large, low-cost HMOs, or HMOs for young professionals
Each tenant pays his or her own rent separately
If one tenant fails to pay, the others don't have to make up the shortfall
More of an administrative burden: individual rents to be collected and deposits protected.
Landlord pays council tax and utility bills, though you can include costs in the rent
2 WHY BECOME AN HMO LANDLORD?
The figures speak for themselves.
Higher rental income: as rule of thumb you might expect to net roughly double the rent. For example: a four-bedroom house let to one family for £800 per month, compared with four individual tenants paying £400 a month each. But you may be charging a rent inclusive of bills in order to attract tenants, and your costs will be considerably higher.
Fewer "impactful voids": the gap between tenants on a single occupancy property can be at least a month, allowing for repairs, redecorating and viewings, with no rent coming in. With an HMO the rent from the remaining tenants reduces your losses. And more of your costs may be tax-deductible than with a standard BTL.

Who are your prospective HMO tenants?
With the cost of buying a home still rising beyond the reach of young buyers the demand for affordable rented accommodation remains very strong. Check local listing sites (Gumtree, Zoopla, Rightmove…) to assess the strength of demand from prospective tenants:
Low-cost / affordable housing / housing benefit tenants: some landlords decide to let their whole properties to local authorities for use as low-cost housing, at a discount but gaining an assured, continuous income.
Students: can have their rent guaranteed (often by parents) and usually have a natural study-course limit to the length of their tenancy.
Working professionals: increasing numbers are renting into their late 20s and 30s, looking for higher-spec properties (often with more bathrooms) but usually more stable, less party-lifestyle tenants.
3 FINANCING AN HMO: MAKING THE SUMS WORK
HMO properties may be advertised for sale offering irresistible "100%+ gross yields". Who wouldn't want a slice of that? But beware gross yields in the HMO sector: your costs are considerable, including council tax, insurance, utility bills, management costs, rent arrears and voids.
Realistically you might expect an ROI of 8-10% a year on an HMO, compared with 4-5% a year for a single-tenancy buy-to-let.
Management costs for an HMO
Deciding to manage a property yourself looks like your most cost-effective option at the outset. But consider:
Is this work you enjoy doing
The number of individual tenants, each raising problems to be dealt with.
How far away the property is (travel time will add up considerably over a year).
Time and cost of arranging repairs
If you accurately record the amount of time you spend on property management, and attach a cost to your time, almost invariably you will find that paying a managing agent is cheaper.
Fees charged by agencies will depend on:
The quality of the property (which determines how many times an agent has to show a room, and how long tenants might stay)
The number of properties they manage for you.
The level of service:
letting and referencing (generally up to one month's rent)
letting, renewing and receiving rent (up to 15% of rent for the whole time a tenant stays in the property)
full management (up to 20% of rent).
4 ARRANGING FINANCE FOR AN HMO
There are less than a dozen specialist UK lenders who are willing to lend on HMO properties, and who understand the profitable yields in relation to the increased risks of multiple tenants.
They set their own definitions of HMOs, and what they are willing to lend against, which is why you need a broker to put together your application and find the right broker to match.
Lending criteria for HMOs include:
Some lenders will only give mortgage finance on HMOs to experienced landlords, but lack of experience needn't always be a barrier
The value of the property
How much you need to borrow
Expected rental income
The number of rooms to be let
Location
Whether you will manage the property yourself or use a letting agent (if you live far from the property but intend to manage yourself that will be problematic)
Your credit rating
Whether you are borrowing personally or through a limited company
All the specialist HMO mortgage lenders are broker-only lenders.
An experienced broker such as Clifton Private Finance can package your application to suit the lender who will give you the most favourable terms, which significantly speeds up the application process.
How much will HMO finance cost you?
HMOs tend to be seen as higher-risk than standard BTLs. Because HMO tenants are unrelated they tend to move on more quickly, giving a higher chance of voids or unpaid rents. They're also less committed to the property as their home, and that can mean they take less responsibility for its care and upkeep. And any problems or damage are harder to identify with a particular tenant.
HMO lenders will be considering the knock-on effects of these higher risks on your ability to pay the mortgage, and this is reflected in the interest rates, currently about 3% compared with 1.7-1.8% on a a single-tenancy BTL.
The exact rate will depend on the lender, and their readiness to consider your particular circumstances: your experience, the number of bedrooms in the property, and its location.
Get the best terms on your HMO mortgage
To achieve a good long-term return on your investment it's critical that you get the best deal you possibly can on your finance. Contact our HMO Mortgage finance specialists:
Call us on 0117 959 5094 to discuss your requirements or book an appointment using the link below.