Categories
How To remortgage A Buy To Let Property
29-September-2023
29-September-2023 14:36
in Mortgage
by Sam Hodgson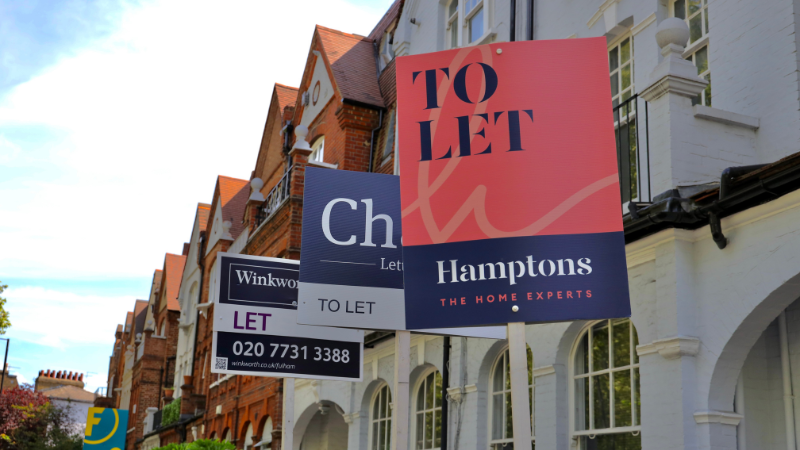 You may be considering if the time is right to remortgage your buy to let property. You could find a better deal or release some equity for further property investment. Here we explore why you might want to remortgage a buy-to-let property (BTL), what considerations you need to make, and how a remortgage broker can provide indispensable help in securing the best buy to let remortgage rates.
Can you remortgage a buy to let property?
Yes, you can remortgage your buy to let property whether you want to get better rates, raise capital to grow your property portfolio, or remortgage to move back into a property you once rented out.
Getting the best buy to let remortgage deal, however, comes down to your situation. Mortgage lenders for buy-to-let properties will consider a number of factors, which we will discuss later, but most importantly, they will want to know why you are looking to remortgage.
Why remortgage a buy to let?
When remortgaging a buy-to-let property, your reasons for remortgaging can affect what lenders and deals you qualify for. We'll look at eligibility criteria, and how the purpose of your remortgage can affect the products you'll be able to access further on.
Remortgage when your current BTL deal is ending
If you're current buy to let mortgage deal is within 6 months of ending, this is an excellent time to start looking at remortgaging to avoid being switched onto your lender's standard variable rate (SVR).
Remortgage to get better BTL rates
You may also want to remortgage to take advantage of better buy to let remortgage rates available on the market.
It's always a good idea to review the market and consider your remortgaging options when your current fixed rate or tracker mortgage is close to ending. Often the best lenders and deals are only accessible through a specialist broker.
September 2023 Buy to Let Market Update
The BTL market has faced challenges over the last 12 to 18 months, with landlords finding it difficult to borrow due to stringent stress testing measures.


Previously, with a stress rate of around 4%, landlords could borrow significantly more. For instance, about a year ago, a basic rate taxpayer could borrow around £309k for a property based on the average UK rent of circa £1,300.


At 75% Loan to Value, that could buy roughly a £400k property, which you would expect to comfortably provide £1,300 in rental income. So it made sense, and the maths added up.


However, with stress rates spiking to up to 10.5% this year, the equivalent 'average' borrowing capacity at this level plummeted to about £165,000, which you wouldn't expect to fund a property that could generate £1,300 per month in income despite rent rises across the country.
Recent Developments:
Lately, there's been a slight ease as mainstream lenders are now applying stress tests under a 6% rate, which is a significant relief for landlords.
This adjustment may stimulate the BTL remortgage market and represents a positive shift for landlords amidst previously harsh market conditions.
This is coupled with lower buy to let mortgage rates in general, and also the recent news of Riki Sunak scrapping the EPC requirements landlords.
What is Stress Testing in BTL Mortgages?
Stress testing is a method used by lenders to assess a landlord's ability to cover mortgage payments under adverse conditions, ensuring that rental income is sufficient even in less favourable scenarios.
The specific rates mentioned (from 4% to 10.5%) refer to the hypothetical adverse conditions under which the stress tests are conducted. Higher stress rates make it harder to pass the test, thus reducing borrowing capacity.
Watch our video on whether remortgaging when your house has increased in value is worth it:

Change my buy to let mortgage to residential
If you want to move into a property you once rented out, you will need to remortgage to convert your buy to let mortgage into a residential mortgage.
A residential mortgage can be obtained by speaking with your current lender to see if they can switch you onto a residential product, or you could take the opportunity to search the market for a better deal via a remortgage.
In most cases, even if you stick with your current buy to let lender, to switch to a residential mortgage, there will be fees involved.
Remortgaging a buy to let to release equity
It is possible to release the equity you've built up in your buy-to-let property over the years. However, remember that what you intend to do with this capital may affect how easy it is to find a willing lender and how much you can borrow.
Here are some common scenarios for remortgaging to unlock capital in a buy-to-let property and how lenders may view your application.
Release equity to grow your BTL portfolio
Landlords often look to remortgage a buy to let (BTL) property to release equity for a deposit or part purchase of another BTL property. Be aware, however, that various lender rules may affect your ability to remortgage a current BTL property to grow your property portfolio.
To limit risk, many lenders restrict the number of properties they will allow you to have in a BTL portfolio. On top of this, as with any BTL mortgage, they will want to apply the BTL stress test when calculating your ability to make repayments. The stress income cover ratio (SICR) is the calculation lenders use to determine your affordability, comparing the amount you want to borrow with the rental income you'll receive and the interest you will have to pay on your loan.
Your tax status will also affect your ability to pass the BTL stress test. If you're a higher rate taxpayer, you'll have to have more rental income than a lower ratepayer to prove affordability.
It can all get a bit complicated, so speaking to a specialist BTL remortgage broker can be the best way forward to assess your options and be matched with the lender most likely to approve your remortgage application.

Release equity to fund BTL property repairs or improvements
Remortgaging your buy to let can be an excellent way to release equity for funding much-needed repairs or property upgrades. As this investment could lead to increased property value and rental yields, many lenders are more than willing to allow you to remortgage to make these improvements possible.
Release equity from your BTL to consolidate debt
It is possible to remortgage your buy to let property to consolidate your debts into one, more manageable amount and reduce your monthly outgoings.
You will likely need to find a specialist lender to enable you to do this, but there are options as long as you can prove affordability.
Please speak to one of our specialist remortgage advisors for expert advice on remortgaging to consolidate debt.
Eligibility criteria for buy to let remortgages
You can expect lenders to evaluate your buy-to-let property remortgage application in the same way as your first mortgage application. Whatever your reason for remortgaging, and even if you stick with your current lender, you will have more chance of being approved if you can meet the following criteria.
Deposit and Loan to Value requirements
Typically, buy-to-let mortgages require a larger deposit than residential mortgages. The typical maximum loan to value (LTV) ratio for a buy-to-let mortgage is 75%. However, it is possible to access specialist lenders offering higher LTV under the right circumstances, like if you have a large BTL portfolio in the background, but it's a case-by-case basis.
The lower your LTV, the more likely you are to get the best BTL remortgage rates.
Income and Affordability
Remortgaging shouldn't be an issue if your circumstances haven't changed since first taking out your buy to let mortgage - especially if you are going through your current lender. However, if there have been changes in your situation or you're applying for a remortgage through a new lender, you will need to pass strict income and affordability checks.
Lenders typically require rental income to cover a BTL mortgage by 125-145%. Remember that not all lenders are the same and have different criteria for assessing how much they can lend on a buy to let mortgage.
Read the complete guide here for more information on passing the BTL stress test.
The success of your rental property to date
If you can demonstrate reliable rental income to date, lenders will be more likely to accept your remortgage application. It is also important to consider what type of tenant you can attract to ensure you are eligible for the best rates - certain lenders consider sitting tenants or students as less desirable.
The current market value of your property
Ensure you have a realistic view of the value of your buy to let property. If it has gone up in value, this will stand you in good stead, but don't rely on guesswork.
Credit History
If you need to refinance your BTL property and your credit profile has deteriorated over the past few years, it's still possible to find remortgage deals but you should expect to pay higher rates.
Bad credit remortgages can be more challenging to secure, but with the help of a specialist broker, you can still find the BTL remortgage finance you need.
Please speak to one of our team today
Can I remortgage a Buy to let when I live abroad?
Yes, you can remortgage your BTL property when you're living overseas. A BTL mortgage is harder to obtain if you are a UK expat since lenders consider you a higher risk. It may not be easy to prove your employment status, and foreign income is often not accepted as proof of earnings. Still, a growing number of specialist lenders are now accessible through broker intermediaries.
If you've recently moved abroad or are finding it hard to access the best remortgage rates for your BTL property in the UK, speak to one of our experts for BTL mortgages today.

How to get the best buy to let remortgage rates
At Clifton Private Finance, we offer creative solutions for landlords who wish to purchase or remortgage buy to let properties.
Our buy to let mortgage service provides:
---
Buy To Let
Up to £2 Million
5.34% APR
2 Year Tracker (to 30/11/25)

Subsequent rate 8.49%

LTV - 65%
APRC 8.5%*
Product fee £4,500

Free Valuation & Legals

Early Redemption Charges - Yes

As of 20th September 2023
Buy To Let
Up to £750k
4.99% APR
5 Year Fixed (to 1/12/2028)

Subsequent rate 8.49%

LTV - 50%
APRC 7.5%*
Product Fee £4,500

Early Redemption Charges - Yes

As of 20th September 2023
Buy & Refurb
1 to 12 Months
0.55% pm
1 to 12 months

Purchase & refurb

LTV - 60%

Buying & Renovating

Conversions

Auction Purchase

As at 20th September 2023
Contact Us
Thank You for your interest - please complete the form below and a member of our team will be in contact.
---
Remortgage buy to let property with Clifton Private Finance
Our professional mortgage brokers offer a specialist remortgage service to clients who are looking to remortgage a buy to let property in the UK. We pride ourselves on securing the best remortgage deals by analysing your requirements and researching the market on your behalf.
Our remortgage brokers offer whole of market access to match you with the right lender for your needs. We have provided professional advice, guidance and support to thousands of clients seeking to remortgage a buy to let property, no matter how complex.
Book a no-obligation consultation with one of our expert remortgage advisors at a convenient time for you:
Or call us now on 0203 900 4322 to discuss your requirements.