Categories
How To Get A Renovation Mortgage
29-April-2022
29-April-2022 17:15
in Mortgage
by Jennifer Stevenson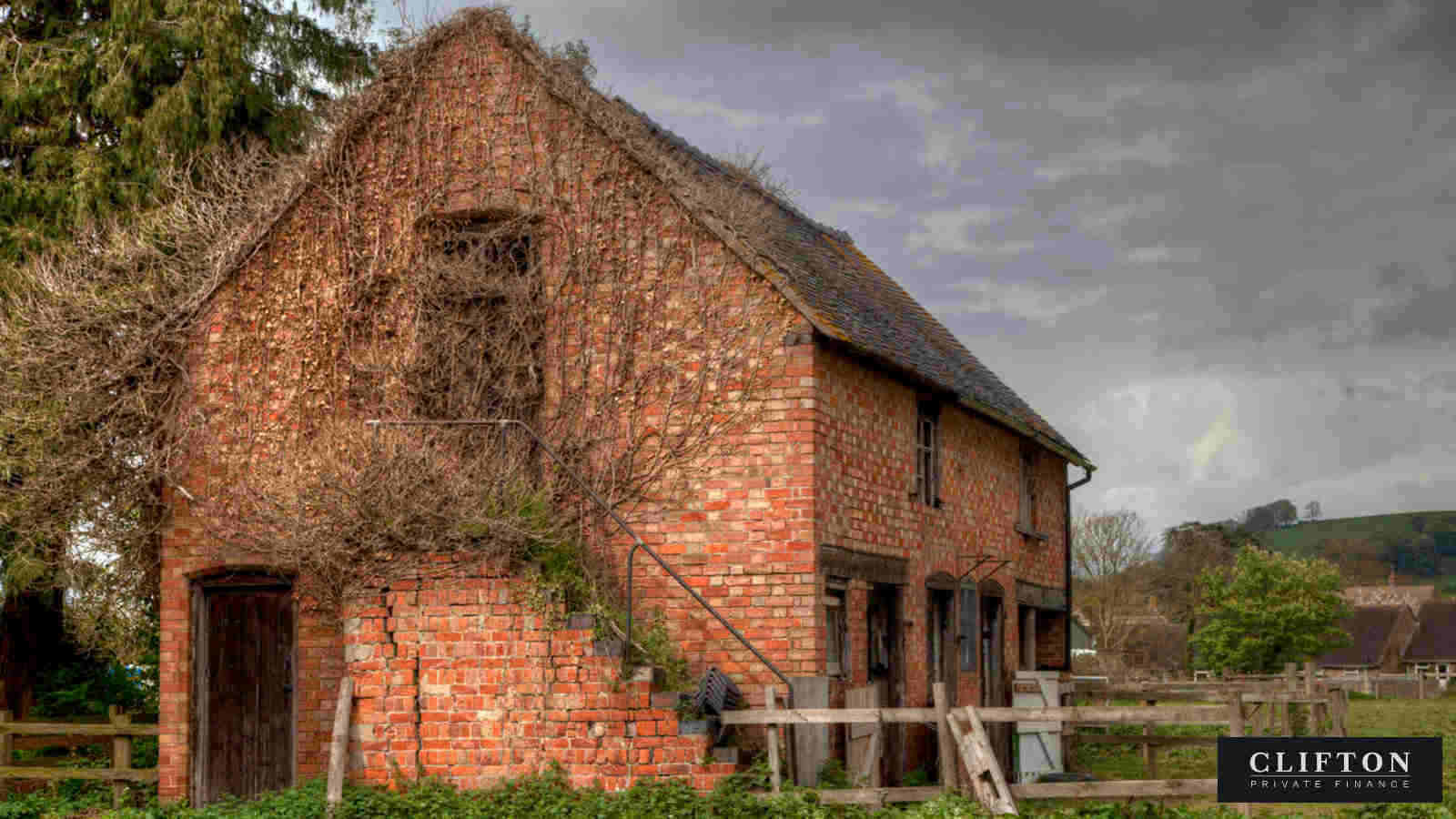 Homeowners and property developers should choose the finance for their renovation projects as carefully as they choose the design, their builder, the materials, fixtures and finishing touches.
A finance package that's too expensive or inflexible will be a frustrating constraint on your project plans and can have a severe impact on your profit margins.
And without access to the most appropriate property renovation loan, your project may not make it off the ground.
What is a renovation mortgage?
If you're buying a house that needs more than a quick lick of paint and perhaps a wall knocked through, you may not be able to use standard mortgage finance.
The type of finance that suits you will depend on:
whether this is a house you already own
the type of work that needs to be done
Suitable borrowing you need could be referred to as a renovation loan, a home improvement mortgage or loan, a refurbishment loan, or bridging finance (also known as a bridging loan).

Would a short-term loan be better than a mortgage?
Finance for house improvements that are expected to significantly increase the value of a house would be a renovation loan rather than a mortgage.
A renovation loan is a form of short-term finance rather than borrowing arranged over the 20 to 25-year time span of a traditional mortgage. And that's useful to you because the uplift in value should result in an improved loan to value (LTV) ratio, which will give you access to cheaper borrowing as soon as the work is completed - without paying the early repayment penalty charges which standard mortgage finance would incur.
Why is the interest on a bridge loan deferred?
Short-term borrowing is always going to be more expensive month by month than long-term finance. But with a bridging loan (or bridge finance), borrowers have the option to have the monthly interest payments "rolled up" into the total amount of the loan, to be repaid at the end of the agreed loan period.
On a regulated bridging loan, which is secured against a borrower's personal home, the Financial Conduct Authority regulations require that the interest payments should always be rolled up.
The presumption is that a homeowner is already paying monthly mortgage payments (since bridging finance is secured against a property already owned), so it would be a stretch to afford additional monthly borrowing costs.
While you're here, read our full guide to bridging finance.
Rolled up interest reduces the amount of funding available to spend on building works (since the maximum loan amount must include the compounded interest costs), but it allows borrowers to keep their monthly outgoings as low as possible, freeing-up spare cash for the ongoing cost of the renovations.
Depending on the type of renovation project you're planning, this may be the only type of finance that's available to you (see below).
A good mortgage advisor should be able to demonstrate that the higher short term costs f bridge finance can be offset by the increased value of your property (after renovation) and an enhanced Loan To Value (LTV) which will give you access to mortgages at a cheaper rate than you would previously have been offered.
What kind of funding can you get for your renovation?
The borrowing you can access naturally depends on your credit history and ability to repay – though there are loans which are available to borrowers with imperfect credit scores because they are secured against the value of your property rather than your income.
The four key factors to be considered when deciding where to look for your finance are:
How much money do you need to borrow?
Do you already own the house, or are you buying it – at auction, or on the open market?
How quickly do you need the finance?
Is the property defined as "habitable" – ie does it currently have a working kitchen and bathroom
Is the property in "habitable condition"?
Most high street banks and building societies won't offer a mortgage on a house that is:
Derelict (empty, run-down, boarded-up)
In need of conversion
In uninhabitable condition (it doesn't have a working kitchen or bathroom)
For example, a new build will be considered uninhabitable if it comes onto the market as a forced sale because the developer has run out of finance and it doesn't have a finished, usable kitchen.
You also need to be aware that a house's value may be substantially reduced while building works are in progress
No matter how glamorous the final result will be, a home that has had its entire rear wall removed and the garden turned into a building site in order to add on a two-storey Grand Designs extension, will be worth less – for a time – than its original mortgaged value. And that's not a situation that any lender wants to find themselves in.
How quickly do you need finance?
Properties in need of renovation often don't sit on the market for long, because the profit margins are so appealing: builder-developers and wannabe doer-uppers hoping to get onto the ladder for the first time may be circling: a vendor will be inclined to accept the first offer with finance settled.
Many of the most promising properties for renovation are sold at auction: final and complete settlement is usually required within 28 days of hammer-fall, which is sooner than conventional mortgage finance can be arranged.
Your renovation finance options
1. Take out a personal loan
You can approach your own bank (or any lender) for a personal loan. This would be "unsecured" lending - that is, it's not tied to the value of an asset. That's less risky for you but personal loans can be expensive.
Applications can usually be done online, and same-day approvals may be possible.
Disadvantages of an unsecured loan
The maximum you can borrow is usually around £25K
Borrowing terms are usually up to five years – which may be too soon for you to pay back the whole loan amount
2. Extend your current mortgage
If you're looking at doing a major renovation to your own home, or a rental you already own (for example, you're building an extension), the most straightforward way of accessing the additional funding you need might be to apply for a "further advance" or extend your current mortgage.
Your lender's willingness to increase your borrowing will depend on:
And up to date payslip and whether you can afford this additional borrowing
How much the proposed works will add to the value of the house
How much equity you have in your home (that is, how much leeway you have within your currently-agreed LTV). For example, an additional £25K of borrowing on an £800K mortgage will probably be acceptable; an additional £25K on top of a £140K mortgage might not be
A further advance from your current mortgage lender can be quite quick to arrange if they are in agreement: days rather than weeks.
Disadvantages of extending your current mortgage
The arrangement fee could be several thousand pounds.
This additional borrowing will be repaid over the lifetime of your mortgage, which ends up costing you more in the long run.
If your mortgage is currently on a historically low rate, and your mortgage lender won't let you add on this additional borrowing to the same rate but rearranges the whole borrowing at their current rate, you could lose out substantially. You'll not only be paying for this additional borrowing at a higher rate but the whole amount of your original mortgage as well.
3. Take out a secured loan
Also known as a homeowner loan or a second-charge mortgage, this is borrowing that's "secured" for the lender against the value of your current home. It's a mortgage that "sits behind" your primary mortgage.
A second charge mortgage is arranged with a separate lender from your primary mortgage lender (but with their permission), so it doesn't affect your primary mortgage rate.
It's repaid over a similar mortgage term, which keeps the monthly repayment costs low - but that does increase the overall cost of the borrowing to you over the lifetime of the borrowing.
Application fees are very low, and with under 60% LTV a valuation isn't required, so a second charge can be arranged as quickly as in a week.

Disadvantages of a secured loan
The interest rate will be higher, reflecting the risk to the lender, who will be second in line for repayment in case of difficulty.
This is a riskier type of borrowing for you: your house is at risk if you're not able to repay.
4. Take out a bridging loan
You can access a bridging loan to "bridge" a gap in funding a renovation project. A bridge loan is simply secured on the current value of a property you already own.
Every bridging loan needs to have a clearly defined exit strategy for repaying the total sum borrowed: usually the sale of the property, or refinancing it on a mortgage when the renovation is complete.
If you don't intend to sell the property, the increase in value resulting from the renovations must be sufficient to repay the whole loan, plus interest.
Advantages of bridge finance
It's fast
Approvals depend chiefly on a straightforward valuation of the property being offered as security for the loan, rather than an assessment of the borrower's earnings and credit profile. So short-term bridging finance can be arranged quickly – within a matter of weeks, and sometimes literally within a week.
Bridging finance is flexible
Bridging loans can be used for:
Buying at auction, and the cost of renovations
Self-build projects
Residential conversions
Commercial and buy-to-let renovation projects
Bridge finance can usually be repaid any time after a month's duration, and you only pay (by the day) for the amount of time you've had the loan. So if you take out a bridge loan for 12 months (to give yourself time to complete a project) but sell or remortgage within 3 months, you'll only pay 3 months of interest..
Higher loan to value
Bridging loan lenders may be prepared to provide up to 80% of the LTV depending on your personal circumstances. This can save you from using your own capital or having to approach another lender for the shortfall in funding.
Disadvantages of bridging finance
Set-up and admin fees, and interest rates, can be high (though you can repay early without penalty charges)
What type of bridging finance do you need?
Is your project defined as a light or a heavy renovation?
Light renovation or refurbishment bridging loan
Light refurbishment loans are more suitable for smaller projects where:
No planning permission is required
Building regulations do not apply
There's no change to the use of the premises (you're not converting a small hotel into student accommodation, for example)
Heavy renovation or refurbishment bridging loan
You will require a heavy refurbishment loan when:
Structural amendments are required
Planning permission is needed
Building regulations apply
The development costs more than 15% of the property's value
Why traditional lenders probably can't help you with renovation finance
Many home renovators and first-time developers make their first approach for finance to their own bank or another high-street lender. But for a variety of reasons, these are seldom the most suitable sources of finance for renovation projects.
Unsympathetic to inexperienced applicants: high-street lenders operate according to strictly defined lending criteria. Applicants who don't have the required building/development experience are unlikely to be given the green light.
Picky about properties: a traditional lender's definition of a property they classify as unmortgageable include:
Anywhere valued at less than £50,000
Properties with structural issues (problems with foundations, load-bearing walls, roof framing etc)
Properties that are derelict or without a functioning bathroom or kitchen
Lack of urgency: conventional high street mortgage applications can take up to three months to be approved; more complex renovation projects are even more of a challenge for their underwriters.
Advantages of bridging finance from specialist lenders
Specialist lenders (private banks and independent finance groups) take a bespoke approach to their lending decisions. They're able to consider each application on its merits, and if it doesn't meet their criteria in one area they may be persuaded that other factors are more favourable.
This sort of flexibility works well for borrowers with non-standard financial circumstances or unusual project set-ups. But it doesn't work well on templated price comparison sites.
As a result, many specialist lenders can only be approached through broker intermediaries, who have detailed knowledge of the variety of finance products across the whole finance market.
They're able to recommend to clients the lenders which are most likely to approve their applications and offer the most favourable terms, saving money and time on arranging the loan
Clifton Private Finance's bridging loan service
We work with bridging loan lenders who are prepared to provide the following:
Market leading bridging loans for renovations from £50,000 to £25M
Rates from 0.44% pm
Lower rates for £1M+ loans
£99 valuation fee option for properties up to £1 million
Terms from 3 months to 3 years
Loan to Value (LTV) of up to 80% (can be more if other assets are in the background)
Pre-application checklist: how much finance will you need for your renovation project?
Use our checklist to identify the key costs of your project and get a clearer idea of the finance you'll need:
1. Market research
A step that's commonly overlooked by first-time renovator-developers is the need for rigorous research before you get started, to determine whether there is demand within this particular area for the standard you intend to achieve.
Owner-occupiers may enjoy the benefits of their renovations for many years to come and can hope to recoup the cost of their additional investment if the area gentrifies around them and similar properties drive up surrounding values.
But being the best-house-in-the-worst-street is not the situation you want to find yourself in when you come to sell.
When looking at local values, don't just ask estate agents. Check the prices on directly comparable properties (in the same school catchment area/distance from amenities / south-facing garden etc) achieved at sale.
2. How much will you need to buy the property?
If you're purchasing a house to renovate and sell, most lenders will want you to put at least 25% of your own money into the deal.
For commercial projects, you may have to pay VAT on top of the purchase price (in 2019: 20%).
3. How much will planning permission cost?
If you're planning to undertake work that will add significant value (an extension, a loft conversion, digging out a basement…) it's likely you will require planning permission.
Costs involved in obtaining planning permission
Statutory application fees (£206, to £462 per 0.1 hectares)
Council charges (including pre-application costs)
Community Infrastructure Levy (CIL)
Site survey fees (£600-£1,500)
Professional fees (largest cost in a planning budget)
Architect / architectural technician / building surveyor/draughtsman (pre-application sketches and detailed drawings, plus any amendments: calculated as a percentage of the overall build price – from £300 to £15,000)
Planning consultant (pre-app advice: £300-£1,000; planning application: £750-£2,000; planning appeal: £1,000-£3,000)
Solicitor
Land surveyor
Structural surveyor
Arboriculturist (£300-£1,000); ecologist (Phase 1: £600-£1,200); drainage / highways archaeological / environmental assessments (£600-£1,500 each)
Check whether quoted fees include VAT and expenses
4. Unforeseen costs
You will need to calculate the most obvious project costs:
Purchase price
Design and planning application
Contractor costs
Project management costs
Materials, fixtures and fittings
Cost of property finance
You then need to budget for delays and unforeseen costs which can drive up the cost of even the best-managed projects. Experienced developers advise adding at least 10% as contingency costs.
Calculate the cost of your renovation finance
---
Flipping Property?
Buying, Renovating & Selling (or Letting)
Finance Rates from
0.44% pm
1 - 18 months

Rates up to 80% LTV

As at 21st June 2019
Ground Up Development
New Builds
Finance Rates from
0.335% pm
Up to 30 months

Rates up to 70% of GDV

As at 21st June 2019
Existing Development?
Refinance & Exit Finance
Finance Rates from
0.335% pm
1 to 18 months

Rates up to 75% LTV

As at 21st June 2019
---
Contact Clifton Private Finance to discuss finance for your renovation
No two renovation projects are the same, so it pays to have finance that works for your particular circumstances and building plans. It's easy for renovations to run over time and budget, at which point the cost of your finance becomes a critical success factor.
We're experienced in advising on the type of finance most suitable for a wide variety of renovation projects.
Book a FREE telephone consultation with one of our advisors at a time to suit you:
Or call us now to discuss your plans: 0117 959 5094
More about our Renovation Mortgage service