Categories
How to Get a Limited Company Buy to Let Mortgage
23-July-2021
23-July-2021 11:34
in Mortgage
by Sam Hodgson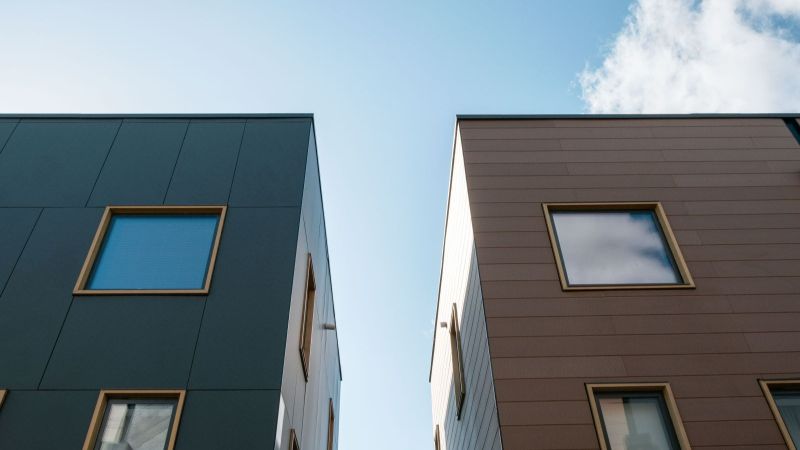 With the rise of buy to let properties across the UK not slowing down, financing them in the most tax-efficient way is high on the agenda for property investors.
We'll be taking a look at whether buying your rental property through a limited company is worth it, and how you can go about sourcing a specialist mortgage for this type of investment.
What is a limited company buy to let mortgage?
A limited company buy to let mortgage, also known as an LTD company or Special Purpose Vehicle (SPV) mortgage, is a buy to let mortgage that's taken out in the name of a company. They are used to purchase property to be held in the company's name.
The main benefits of purchasing a rental property in your company's name are tax related, as you pay corporation tax rather than personal income tax on any rental earnings and profits, but there are other benefits and drawbacks of this approach too.
How do they differ from standard buy to let mortgages?
If you are looking to buy a property to live in yourself, then this approach is not for you. But if you're looking for a buy to let property to create a regular rental income stream, then you could potentially save money by purchasing your rental property, and your mortgage, through a company set up solely for this purpose.
The mortgage that you'll need is very similar to a standard buy to let mortgage, but as your company will technically own the property and the mortgage, they will be treated differently for tax purposes.
You'll find that you need to pay slightly higher mortgage interest rates for this kind of specialist loan, and you may require a larger deposit compared to what you'd expect with a private buy to let property purchase.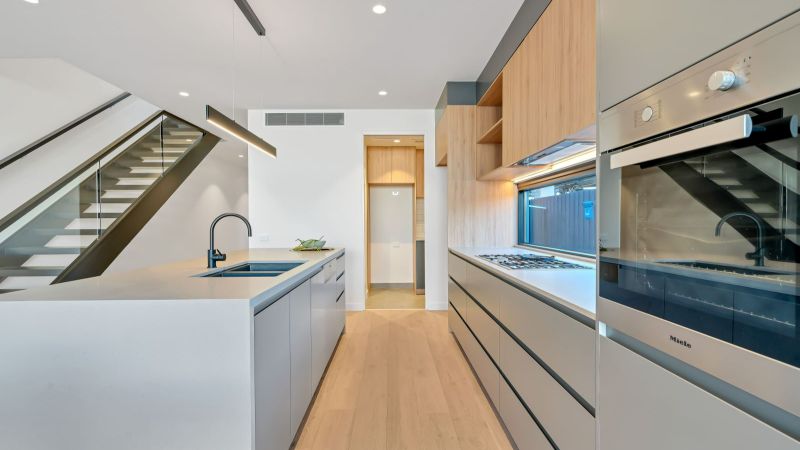 What requirements are there with limited company buy to let mortgage?
There are a number of requirements that specialist mortgage lenders will have for limited company buy to let mortgages, and it's important to make sure that your property purchase fits in to their terms.
Here are our key points of consideration for mortgage applications:
There may be a minimum property value of at least £50k
HMOs are generally accepted
Your property rent will need to cover around 125% of the mortgage interest
Some lenders have a minimum earned income threshold for applicants
Portfolio landlords usually accepted
Minimum and maximum age terms may apply
Maximum loan to value of circa 70-75% will likely apply
Higher interest rates compared to a standard buy to let mortgage
Variable and fixed rates are available
Why should I buy my property through a limited company?
The main advantage of owning your property through a limited company are the various tax differences compared to a standard, privately owned buy to let, and here's a list of the main ones to be aware of:
The Tax Differences:
Income Tax
Expenses (including mortgage interest)
CGT
Future Inheritance Tax Planning (IHT)
Income Tax
Whether or not you can save on your income tax depends on your other sources of income and which tax bracket your earnings fall into.
You'll likely only save money if you're at least a higher-tax payer, but remember to always check with a qualified tax specialist before making any tax-based financial decisions.
The calculations are complicated and depend on a number of factors, but we've summarised the basics to give you an idea of what the most tax efficient option is for you.
If you own your property through your limited company then you'll pay corporation tax on any rental income as opposed to income tax. With corporation tax being a fixed 19% for the current tax year, this may be lower than your income tax rate, particularly if you are a high-earner.
However, you will still need to withdraw this money from your company for personal use. This will incur additional tax charges, detailed below.
On the other hand, if the rental income from your buy to let property is going to be your only source of income, then you're probably better off taking out a standard buy to let mortgage and owning the property directly, as the majority of your income will fall within your tax-free allowance of £12,570 (for the current tax year).

How to withdraw money from your limited company:
Whether this helps you save money on your final tax bill or not depends on how you then withdraw this money from your company. This can be done via:
Salary
Expenses
Benefits
Dividends
Directors' loans
Dividend payments will often be more tax efficient than salary due to the preferable rates, particularly if you are a higher or additional rate income tax payer. HMRC's information page provides some more detailed information on each option.
Dividend Tax
For the current tax year, you have a tax-free dividend allowance of £2,000, and the remaining amount is taxed based on your relevant personal income tax band, as follows:
Basic rate: 7.5%
Higher rate: 32.5%
Additional rate: 38.1%
*** Remember that your tax band will be calculated based on the value of your earned income and dividend income added together.
Once you've paid your 19% corporation tax and dividend tax on your earnings, you may be better off than if you'd paid a flat 40% or 45% personal tax as a private landlord; however, you will need to speak to a qualified tax specialist to confirm your figures.
You also need to factor in the potential higher mortgage interest you'll be paying, along with any accountant's fees and administration fees that you may need to cover.
Tax Relief on Mortgage Interest
Since 2017, HMRC has slowly been reducing the amount of the interest you pay on a standard buy to let mortgage that you can claim as a tax expense.
In previous years, it was lucrative for higher-rate tax payers to offset their interest as a tax expense, as they'd avoid paying up to 45% tax on the value of their annual interest.
However, as of April 2020, the government has fully removed the ability to do this, and they now just allow for a blanket 20% tax credit in its place.
With a limited company buy to let mortgage, you can still claim this as an expense against your corporation tax at 19% and so you won't be losing out here by owning your property via your company, although you won't really be gaining an advantage, either.
Stamp Duty
You will still pay stamp duty on residential property purchases through a limited company.
Inheritance Tax Planning
Transferring a private property into a new owner's name can be a time-consuming process and incur costly legal fees. Transferring a limited company to someone else, however, can be cheaper and quicker. If you intend to gift your property to a family member in the future then this approach is worth considering.
As with standard IHT rules, if you die within 7 years of gifting your company or property, it will be subject to Inheritance Tax.
Capital Gains Tax
If you're a higher rate tax payer you'll pay 28% CGT on gains from a sale of residential property, including rental properties.


You also have an annual CGT allowance that you don't have to pay tax on, which for the current tax year is £12,300.


If you own your property through your company, then your gain from selling is classed as a profit for your business and is charged with corporation tax, currently at 19%, instead of CGT.
While you won't get a tax-free allowance like you do with CGT, you could end up paying less tax on your sale by owning it through a company, particularly if you are a higher-rate tax payer and have already used your CGT allowance that year on a separate investment.
*** Remember that rates change annually, and it is important to seek professional advice before taking action. If you're unsure, it's worth looking at HMRC's own wording.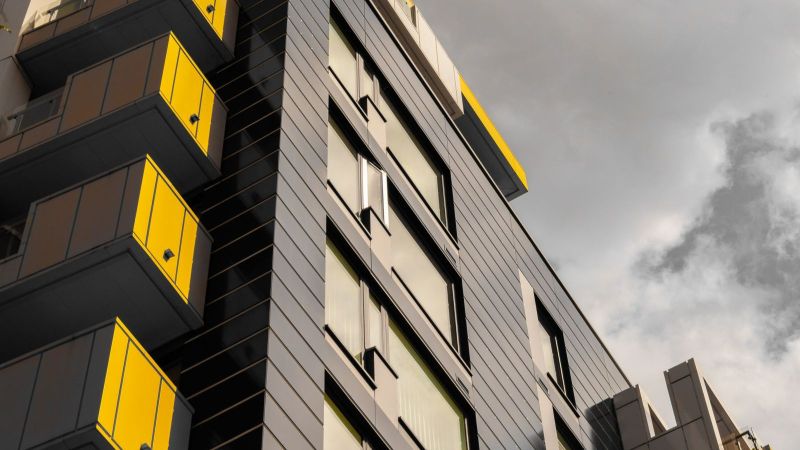 How do I set up a limited company or SPV?
The easiest way to incorporate a limited company is online via the Companies House website, here. You can do this in under 30 minutes for as little as £12, however, you need to be aware of the ongoing responsibilities of owning a company.
How to manage your limited company or SPV:
Some of the primary responsibilities to keep in mind are as follows:
Keep company records and report any changes


File the Company Tax Return and accounts


Ensure your Corporation Tax is paid
Where can I get a limited company mortgage?
Most mortgage lenders will not offer loans to limited companies, and you may need to rigorously scour the market to find the best options out there for you.
A specialist Mortgage Broker like Clifton Private Finance provides qualified mortgage advice, and we can establish which lender is the best for your circumstances.
Have a look at our Commercial Finance Mortgage Solutions
How can a specialist Mortgage Broker help?
At Clifton Private Finance, we have an established relationship with multiple specialist mortgage lenders that offer bespoke mortgage solutions to our clients. Using our knowledge and expertise, we can help you get the best mortgage that's available to you on the market.
We can also advise what kind of mortgage is right for you, and talk you through the steps of getting everything in place for your property purchase.
Peace of Mind...
All of our advisers are fully qualified, and our advice is authorised and regulated by the Financial Conduct Authority so you know you're getting help you can trust.
Speak to our specialists today on 0117 959 5094, or complete our contact form here and we will be happy to get in touch.