Categories
What Stamp Duty do I Need to Pay and can my Mortgage be Used to Cover it
11-November-2021
11-November-2021 10:30
in Mortgage
by Sam Hodgson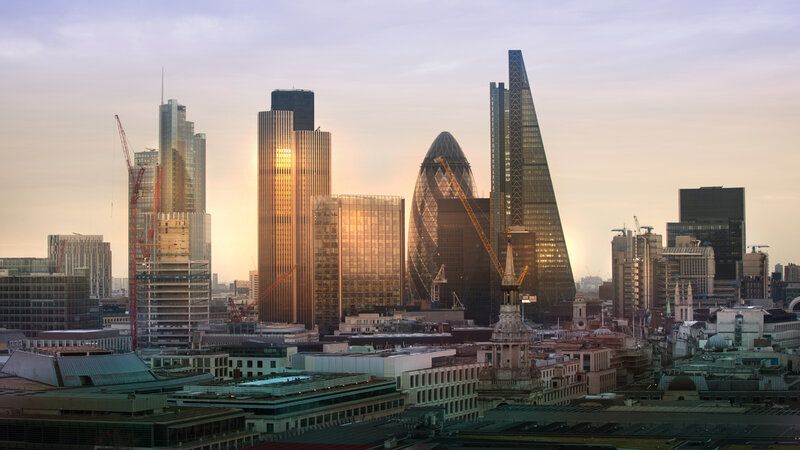 When you're buying a home, getting caught out by a higher Stamp Duty tax bill than you're expecting is the last thing you need.
If you can't afford it, it could mean reducing the deposit you can put down or needing a larger loan, which can reset your lender's mortgage calculators and leave you with a more expensive product.
This guide covers everything you need to know about Stamp Duty Tax when making your calculations.
We also provide some tips on how to potentially reduce your Stamp Duty tax bill, and how you can best use your mortgage to pay for it.
In This Guide:
What is Stamp Duty Tax?
Stamp Duty Land Tax (SDLT) is a government tax applied to the purchase of land and property based on a percentage of the property price. It is paid by the buyer at the point of purchase, and the tax rates vary based on a range of factors.
Where your property is
Your property's value
Whether you're a first-time buyer
Whether it's your only property
If it's a residential or non-residential property

What are the Current Stamp Duty Tax Rates?
Current Stamp Duty Tax Thresholds for England & Northern Ireland from 1st October 2021:
| Purchase Price | Stamp Duty Tax Rate | Stamp Duty Tax Rate for an Additional Property |
| --- | --- | --- |
| Up to £125,000 | 0% | 3% |
| £125,001 to £250,000 | 2% | 5% |
| £250,001 to £950,000 | 5% | 8% |
| £950,001 to £1.5m | 10% | 13% |
| Over £1.5m | 12% | 15% |
Compared to the rates prior to the end of the Stamp Duty Tax holiday in October 2021, the tax-free allowance has halved from £250,000 to £125,000.
You will still need to pay an additional 3% tax charge if you will be owning more than one property.
You can use HMRC's Stamp Duty Calculator to work out how much you will likely need to pay on your property or piece of land.
What if I'm just replacing my main residence?
If you are buying a new home and selling your current residence, then you will still need to pay the Stamp Duty tax.
However, you will be exempt from the extra 3% SDLT for additional properties if you have already sold your previous home when you purchase your new property.
If on the day you complete your new purchase you have not yet sold your current residence, you DO still need to pay an additional 3% SDLT.
BUT, you can apply for a tax refund for this from HMRC if you sell your previous home within 36 months of your purchase date.
While you don't need to pay the extra 3% surcharge if you're just moving house, you need to think about having the savings available to pay it in case your existing property doesn't sell before your new purchase.

How much Stamp Duty will I pay as a First-Time Buyer?
England and Northern Ireland
In England and Northern Ireland, purchasing a first home house after 1st July 2021 means that you could be eligible for Stamp Duty Tax relief.
Here are the main points to be aware of:
Only eligible for purchases of £500,000 or under (otherwise, normal tax rules apply)
If eligible, you pay no Stamp Duty tax on the value up to £300,000
You still pay 5% SDLT on the value from £300,001 to £500,000 (so, a maximum of £10,000 in tax)
You and anyone else you're buying with must be first-time buyers in order to be eligible.
Scotland
In Scotland, from 1st April 2021, the lowest band of Land and Buildings Transaction Tax (LBTT), which is tax-free, is increased from £145,000 to £175,000 for first-time buyers. This represents a potential tax saving of up to £600 for those buying their first home.
Wales
There is currently no first-time buyer tax relief in Wales.
How can I Reduce my Stamp Duty Tax Bill?
Stamp Duty tax is only applicable to the chargeable consideration of your property purchase, and any removable fixtures are exempt from this category.
This includes:
Freestanding furniture
Carpets
Curtains and blinds
However, this doesn't include fixed furnishing and fixtures like kitchen and bathroom fittings or built-in wardrobes, as these are classed as being attached to the property.
You can calculate the accumulated value of anything outside of the chargeable consideration and deduct this from your purchase price and therefore the amount that you pay Stamp Duty tax on.
This could knock off a fair amount of Stamp Duty tax if there are some valuable pieces of furniture included in your house purchase. For example, an antique piano that the previous owners didn't want to pay to move could be valuable and deducted from your purchase price.
You must come to an agreement on a fair price for each item with the seller. HMRC will scrutinise the valuations if they deem them unreasonable, so be careful not to overestimate their value.
Related: Read our blog on How To Get a Mortgage – 19 Top Tips for Borrowers
How and when do I pay my Stamp Duty Tax?
HMRC states that you must send them an SDLT return within 14 days of the completion of your property purchase. If you don't meet this deadline, you could be fined or charged interest.
Your conveyancer, solicitor or agent will usually file your SDLT return for you on the day of your purchase and add the amount to their fees. If you're a first-time buyer, they will also claim any tax relief that you are eligible for.
If you have no Stamp Duty tax to pay when you buy a home, then you won't need to submit a return.

Can I use my Mortgage to pay for my Stamp Duty Tax Bill?
You can apply for a bigger loan that will cover the cost of your Stamp Duty tax bill; however, this isn't always the best option.
Your Stamp Duty tax needs to be paid within 14 days of purchasing your property. This means that you can't pay it back gradually throughout your mortgage payments – you can only take out a bigger loan to pay it off straight away.
And remember, you'll be paying interest on that extra borrowing which over the full course of your mortgage will start to add up to a considerable amount.
Additionally, if you get pushed into a higher LTV bracket then you could end up paying higher interest rates for your entire mortgage as a result.
This also applies to the method of reducing your deposit to cover your Stamp Duty bill. While it may be a good option, just remember that you will have a higher LTV percentage as a result.
If this takes you from an 80% to a 79% LTV, for example, then you could end up with a more expensive mortgage as a result.
How can a Mortgage Broker Help?
A Mortgage Broker can talk you through the best options for what type of mortgage to take out, including helping with how to raise funds for your Stamp Duty tax bill.
At Clifton Private Finance, we'll be able to advise on the best approach for your deposit and tax strategy, and also help you find the best mortgage available to you on the market.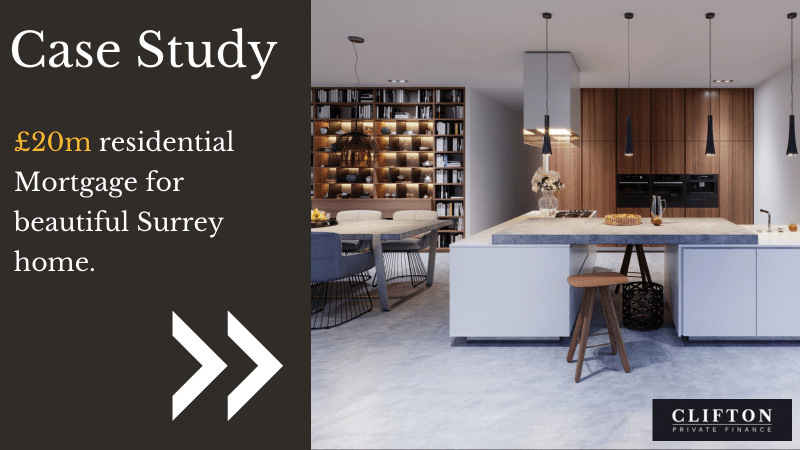 Our industry knowledge and trusted connections to lenders mean that you won't have to sift through bad products that aren't right for you.
Call us today on 0117 959 5094 to see how we can help, or complete our contact form at the bottom of this page.
You can also view our mortgage case studies to see how we've already helped our clients with complex mortgage solutions.