Categories
How to Get Airbnb Buy to Let Mortgage Finance
20-October-2023
20-October-2023 10:47
in Mortgage
by Jennifer Stevenson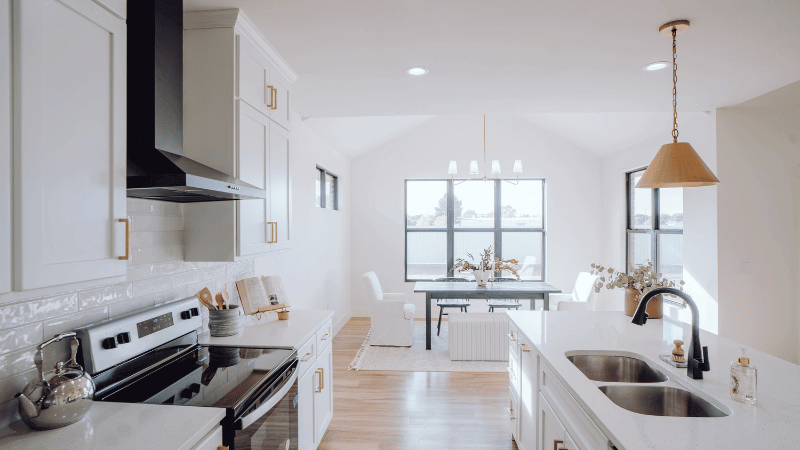 Since Airbnb first gained traction in the UK in 2015, it has become an increasingly lucrative way to rent property. But while the returns for this type of rental are high, securing Airbnb buy to let mortgage finance isn't as straightforward as you might think.
The AirBnB market is continuing to grow throughout the UK, with coastal and city-centre properties remaining in high demand for holiday makers and weekend city breakers.
But while some AirBnB properties are just spare rooms or annexes within a primary home, more and more people in the UK are looking for buy to let mortgage finance to purchase a property solely for AirBnB rental.
In this guide, we look at how much you could earn via AirBnB renting and how you can go about securing a buy to let mortgage to purchase an AirBnB property.
Most people don't realise the range of finance now available for purchasing an Airbnb property with a mortgage – lenders are becoming more and more lenient in providing finance for short term, holiday let style properties as opposed to just AST rentals (Assured Shorthold Tenancy) that are rented for at least 6 months at a time.
In this guide
Is it hard to get an Airbnb buy to let mortgage?
---
How much can you earn via Airbnb?
---
Mortgage constraints on homeowner Airbnb hosts
---
Previous BTL mortgage restrictions on Airbnb lets
---
New mortgage products for Airbnb portfolios
---
How can a mortgage broker help?
Is it Hard to Get an Airbnb Buy to Let Mortgage?
Airbnb buy to lets can be the most difficult rental properties to get finance for. Buying a property specifically for short-term lets is a red flag to lenders, due to the fluctuating income and occupancy rates associated with this type of rentals.
Different mortgage lenders have varying policies regarding short-term rentals and Airbnb properties. Some lenders are more open to providing mortgages for such properties, while others may have stricter requirements or outright restrictions.
It's certainly possible to find a lender willing to fund a purchase of a short-term let property, in fact, there are lenders that specialise in holiday let mortgages - it's just a matter of finding them.

Here are a few things that lenders may take into account if you apply for an Airbnb mortgage:
Property Location
The location of the property can impact your ability to secure an Airbnb buy-to-let mortgage. Lenders may be more comfortable with properties in popular tourist destinations, urban areas, or places with a high demand for short-term rentals.
Your Financial Situation
Lenders will assess your financial stability and creditworthiness when considering your mortgage application. Having a good credit score, a sufficient deposit, and a steady income can improve your chances of approval.
Experience and Track Record
Some lenders may prefer borrowers with experience in property management or a successful track record with Airbnb rentals. This can demonstrate your ability to manage the property and generate rental income.
Deposit
Lenders typically require a larger deposit for Airbnb buy-to-let properties compared to traditional rental properties. You may need to provide a 20% deposit or more.
Property Type and Condition
The type and condition of the property can also affect your eligibility. Lenders may be more willing to finance well-maintained and attractive properties that are likely to attract guests.
How Much Can You Earn Via Airbnb?
It of course depends on your property type and location and the number of rooms you're able to rent out, but AirBnB provide a useful example calculator on their website for a few top locations.
Taking central London as an example, hosting an entire property for 4 guests could earn you up to £3,729 per month based on the local area and current demand.
A property in this location obviously won't come cheap, but the desirable area means rental demand won't be a worry, making your property more attractive from an investment perspective and from a mortgage lender's viewpoint.
Reliability of regular guests will be factored in by underwriters when you apply for your AirBnB buy to let mortgage, so you should think about this when choosing your property.
The best way to estimate what kind of rental yield you'll get from your AirBnB property is by looking at what's already on the market in your area on the website.
While you'll need to take into account that you may not be able to rent out your property for every single week of the year, you could well find that you'll earn more with multiple short term holiday guests than with one, long term rental contract.
Mortgage Constraints on Homeowner Airbnb Hosts
Mortgage lenders also require that their consent is sought for Airbnb tenancies.
Lenders who consider it to be using a property for commercial purposes may refuse, including Barclays, HSBC, Nationwide and Yorkshire Building Society.
Other lenders may grant a "consent to let" – if the borrower can prove that they had no plans to let out this property when they bought it. They will usually require that a new mortgage is set up at buy to let rates.
New Airbnb-friendly residential mortgage products being introduced may provide a workaround for part-time landlord homeowners.
But, like professional landlords, they may come under pressure from neighbours in residential areas who are unhappy with short-term, party-minded tenants arriving and leaving at all hours (and clattering their wheelie luggage along the pavements).
Similar: How to Mortgage a UK Holiday Let Property if You are an Expat
Previous BTL Mortgage Restrictions on Airbnb Lets
Many traditional lenders have viewed Airbnb-style letting as a much riskier option than AST lets, or traditional holiday lets. The cash flow from short-term letting can be highly seasonal, and much less predictable compared with fixed rental agreements for one or two years.
As a result, lenders have only been willing to stress borrowing affordability on conventional AST returns.

New Mortgage Products for Airbnb Portfolios
Alternative finance providers are now stepping in to help fill the funding gap, giving landlords the opportunity to diversify their portfolios with some choice high-return properties in sought-after holiday locations.
For example, loans of up to £2M are now available from a specialist lender for purchase or remortgage of short-term letting properties, with loan-to-value starting at 65%.
Related: How to get a Holiday Let Mortgage
Contact Clifton Private Finance
On rental properties offering this range of returns, the cost of your finance will be a critical factor. We can source lending across the market, including broker-only private lenders, and find you the most cost-effective solution.
To arrange a convenient time to discuss what you need to finance a holiday rental property, call us at 0117 959 5094 or book a free consultation below.