Categories
How to get AirBnB buy to let mortgage finance
29-December-2019
29-December-2019 13:14
in Mortgage
by Jennifer Stevenson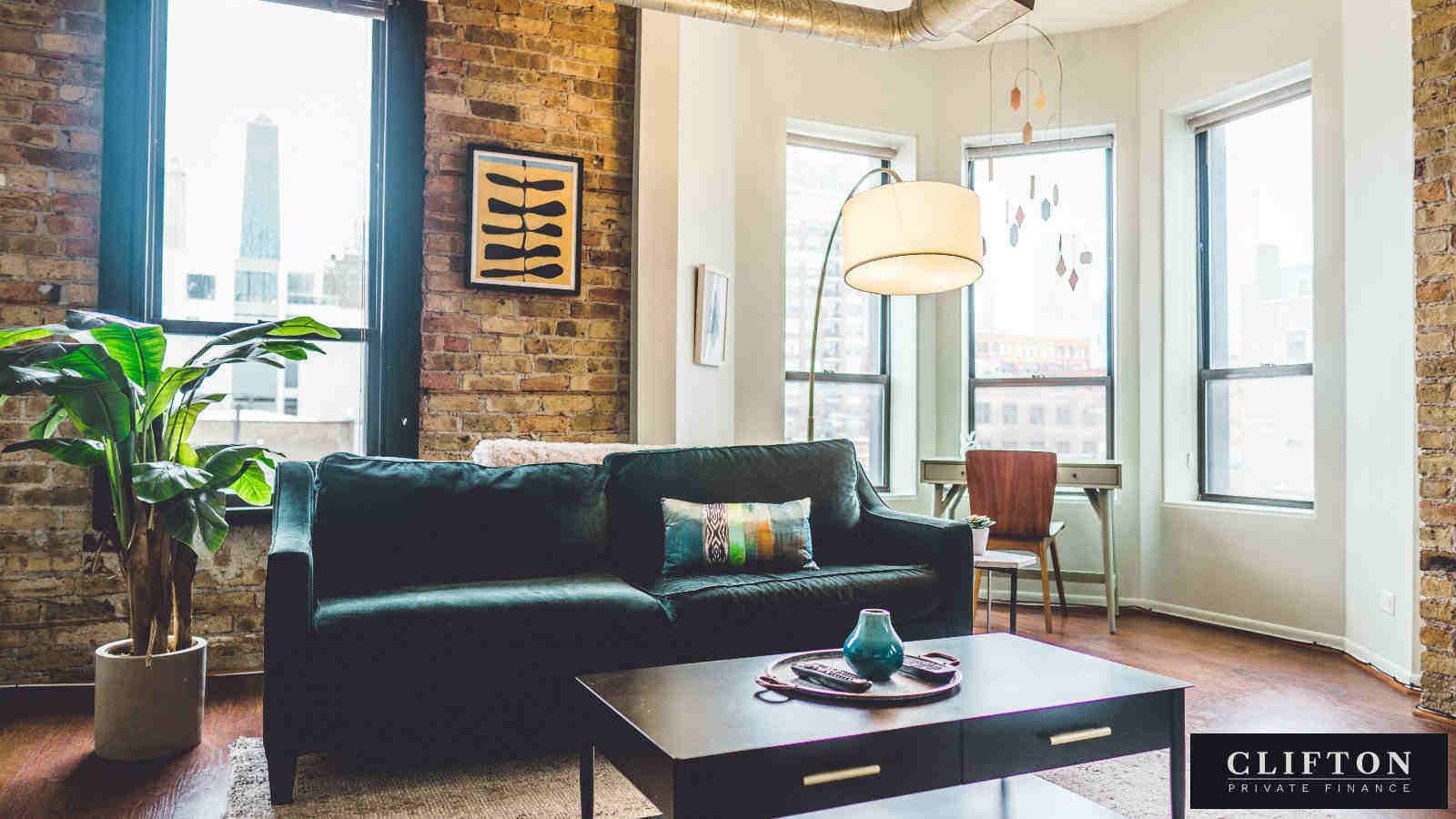 With UK rental returns shrinking for the first time in five years, BTL landlords are looking at Airbnb-style short-term lets for higher yields.
Current Zoopla data shows that the average monthly rent for a one-bedroom flat in London is £1,618, while the same property can earn the same return on Airbnb in just half the time.
Airbnb "hosts" in the UK earned £657M from Airbnb lettings in 2016-17: an average of £3,000 each, with many of them only letting out a single room (44 per cent), or their own home while they were away on holiday.
From part-time spare-room lets to fulltime BTL
But the rental platform has moved a long way from the origingal "airbed and breakfast" informal hosting.
Professional landlords who are purchasing and furnishing houses and apartments aimed directly at the Airbnb market (plenty of tripod floor lamps and reclaimed iron radiators) are finding that the short-term flexibility of Airbnb bookings, which is more customisable than many holiday letting agencies and websites, works as well for them as for potential guests.
One Airbnb landlord in Barcelona is reputed to be earning £33,000 a day in high season from a portfolio of properties.

Insurance restrictions on part-time landlords
In 2017-18 over 223,000 listings were active on Airbnb UK, hosting 8.4 million guests. But many of these part-time Airbnb hosts are unaware of the implications for their residential mortgages.
Many don't contact their insurers, believing themselves to be adequately covered by Airbnb's third-party Host Protection Insurance and accidental-damage Host Guarantee cover.
As a result, their own home insurance policy may be invalidated, putting them in breach of their mortgage conditions.
Mortgage constraints on homeowner Airbnb hosts
Mortgage lenders also require that their consent is sought for Airbnb tenancies.
Lenders who consider it to be using a property for commercial purposes may refuse, including Barclays, HSBC, Nationwide and Yorkshire Building Society.
Other lenders may grant a "consent to let" – if the borrower can prove that they had no plans to let out this property when they bought it. They will usually require that a new mortgage is set up, at BTL rates.
New Airbnb-friendly residential mortgage products being introduced may provide a work-around for part-time landlord homeowners.
But, like professional landlords, they may come under pressure from neighbours in residential areas who are unhappy with short-term, party-minded tenants arriving and leaving at all hours (and clattering their wheelie luggage along the pavements).

Previous BTL mortgage restrictions on Airbnb lets
Many traditional lenders have viewed Airbnb-style letting as a much riskier option than AST lets, or traditional holiday lets. The cash-flow from short-term letting can be highly seasonal, and much less predictable compared with fixed rental agreements for one or two years.
As a result, lenders have only been willing to stress borrowing affordability on conventional AST returns.
New mortgage products for Airbnb portfolios
Alternative finance providers are now stepping in to help fill the funding gap, giving landlords the opportunity to diversify their portfolios with some choice high-return properties in sought-after holiday locations.
For example, loans of up to £2M are now available from a specialist lender for purchase or remortgage of short-term letting properties, with loan-to-value starting at 65%.

Contact Clifton Private Finance
On rental properties offering this range of returns, the cost of your finance will be a critical factor. We can source lending across the market, including broker-only private lenders, and find you the most cost-effective solution. Contact us to arrange a convenient time to discuss what you need to finance a holiday rental property:
More about buy to let mortgages