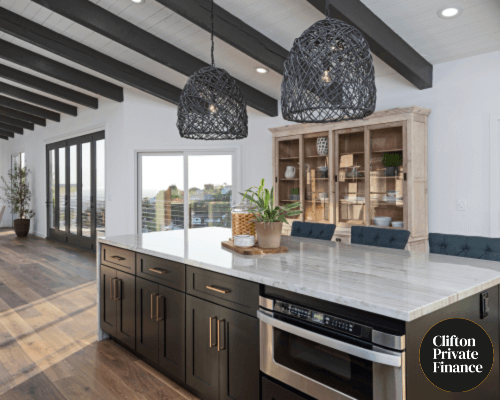 Interest Only Offset Mortgage Secured Against LTD Company Net Profits
A great example showcasing how to use company net profits for mortgage affordability, and the benefits and practicality of interest only and offset mortgages (particularly in the current economic climate).
The Scenario
Our client was the director of two Limited Companies offering a suite of trade services from plumbing to electrical work.
They were looking to remortgage their £460k outstanding balance on their £1.6m Hertfordshire home to an interest-only offset mortgage.
Their current mortgage was held with a closed-book lender, meaning they weren't offering new products to switch to and staying with them would mean defaulting onto a punishing 9% standard variable rate (SVR).
They had to switch lenders, but finding one that accepted their niche requirements was a challenge.
They needed to use the net profits from their two companies to demonstrate their mortgage affordability, a practice many lenders shy away from.
Furthermore, they wanted an interest only mortgage with the sale of their property set as the repayment method – another sticking point for many mainstream banks.
And finally, for convenience and to keep their repayments as low as possible, they wanted an offset mortgage to utilise the balance in their savings accounts (and potentially get around paying higher rate tax at 40% on their current savings interest).
Related: Read our guide to offset mortgages to find out how the tax savings can work and how they're structured.
The Solution
Navigating this intricate situation required a lender who understood the complexities of self-employed income, and could look at a bespoke solution with an interest only and offset mortgage tied together.
Our broker was able to find a lender offering a 6.15% offset rate, and who were willing to consider the net profits of the client's companies for affordability.
The Bottom Line
An interest-only offset mortgage may not be a mainstream product, but it was the right product for our client. And we find the right solutions, however niche they may be.
If you are considering property finance and find yourself in unique or complicated circumstances, we're here to help set the wheels in motion. Get in touch today.