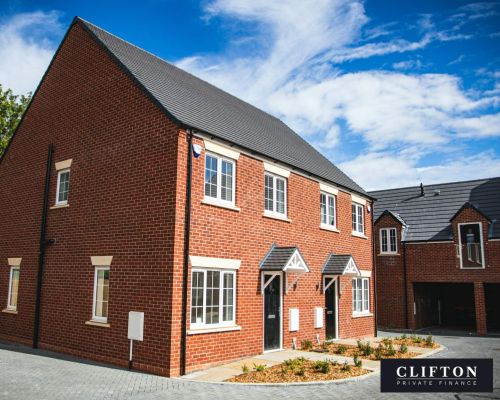 Bridging Loan to Downsize to Retirement Property Before Current Home Sells
The Scenario
Our client approached us during a period of significant change in their life.
They'd lived in their home for many years, but in the last few years, the husband had passed away, and mobility was becoming more of an issue, so they'd decided to start looking at retirement properties and sell their house to fund the move.
A retirement living property, also referred to as a 'later living' property, would give them the community and security they needed to feel comfortable and safe in their home without it encroaching on their independence or privacy like a care home might.
They would have easy access to support if they needed it and a community that would watch out for them, keeping hold of their independence and having their own space.
However, they needed to move fairly quickly on their purchase, having found their perfect property close to their family and an area they knew well. The vendor was after a quick sale, so being able to act fast was critical. But to purchase the retirement home, they needed to sell their existing property. This would take months and could cause considerable stress if they had to rush the process.
The Solution
With a time-sensitive problem like this that has the potential to get complex and stressful, a bridging loan can relieve all the pressure.
A bridging loan is a short term loan secured against your existing property that can be used to buy a new property and is then repaid when you sell yours.
In this case, our client was downsizing – they were buying the retirement property for £375k and selling their current home for £550k with no outstanding mortgage.
Our broker arranged a short term bridging loan of £400k to buy the new home while the current property sold.
Acting as a cash buyer with the loan behind them, our client could guarantee to secure the new property at a reasonable price while also having enough funds left over to cover any stamp duty, legal fees and moving costs.
And with a 12-month loan term, they had up to a full year for the sale of their existing home to complete, giving it time on the market to generate interest and receive the best offer possible, whilst also knowing that they would only pay interest for the exact number of days the loan was needed.
Thanks to using a bridging lender we have a great relationship with, we negotiated a discount on their initial fee to 1.5% of the loan (where you will often pay 2%) and an interest rate of only 0.42% per month.
We also cut costs by only requiring a valuation for their existing property and not the new home, as the lender just needed to ensure its sale would cover the value of the bridge loan.
But looking at the bigger picture, the client also really appreciated being able to move into their new home before selling, so the practicality and peace of mind that the bridging loan provided far outweighed the monetary costs, especially during a stressful transition period for our client.