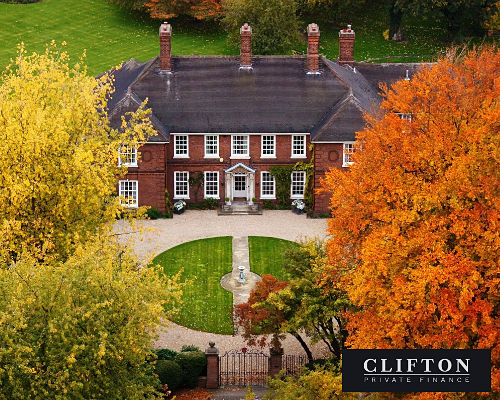 3 day approval on a million pound 100 percent flexible offset mortgage
When you have complex income sources and flexible cash reserves, your mortgage broker needs to find a solution that makes the most of your money.
The Scenario
This client emailed us on a Sunday, and we could talk to them on the phone the same day. They're busy business owners: a husband and wife who run a successful company doing refits on commercial premises.
Business had been good, and they were looking for a larger family home. They had their eye on an 8-bedroom Grade II listed former Hertfordshire farmhouse costing £1.3M.
They had £300K ready as their deposit, but they had an additional £1M available in cash reserves which they regularly accessed to pay their clients. They were looking to borrow the remaining £1M on the purchase price, but they had some flexibility on the deposit size they could put down.
The Solution
This was a case of leveraging our clients' liquidity to get their money working hard for them.
An offset mortgage would allow them to keep their cash reserves in a savings account linked to their mortgage and still have access to them for business purposes.
Many lenders only allow a 50% offset facility, but we found a 100% flexible offset mortgage product which would make their mortgage interest-free.
By increasing their equity by £25,000, the cost of their borrowing would be reduced by £4,000 a year.
An additional issue: in the preceding year, their company had done a major refit project in an overseas tax haven. It had formed a separate company to handle the project and remit the income back to the UK. Lenders like to see the record of tax paid on income.
The first lender we approached was concerned whether the UK company's earnings were sustainable. So we quickly took their application to an alternative lender offering equally competitive terms, who would be satisfied by an accountant's reference confirming that the previous year's income had been UK-generated and the current year's income-to-date was also generated in the UK.
Within three working days, we had the borrowing signed off and approved by the lenders' senior underwriter.