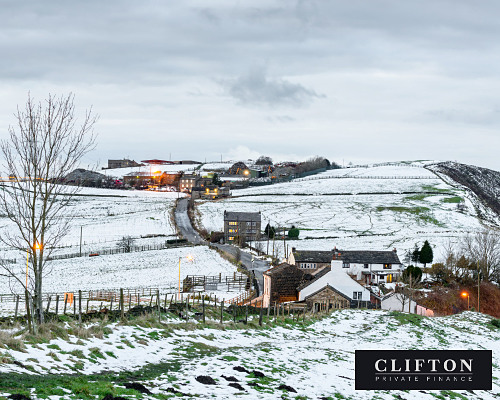 Bridging Loan On Unfinished New Build Home In Cheshire
Property developments don't always have clean end dates to allow for sell-this-and-then. Bridge funding may be needed to allow a site to be vacated or completed – but a lender can need a bit of persuading.
The Scenario
Our dedicated property-developer clients had returned from a year in Spain and spent a year living in a mobile home while they built a 3-bedroom house on a land plot in Oswestry.
With the project nearing completion (and winter approaching), they were now keen to purchase a cottage in Cheshire as their home.
The challenges: their house-build was wind and watertight, but not yet complete. Most property lending firms are reluctant to lend against a property that isn't yet on the market, far less unfinished.
And some lenders require that borrowers must have been residents in the UK for the previous three years (to simplify verifications relating to money-laundering issues).
The Solution
We found a lender who would consider borrowers not UK-resident for three years, and who would take a view on whether the house is ready for sale within weeks.
We negotiated finance at a very competitive rate. Our clients could take the mobile home off their build site to complete landscaping, and move into their new home.
And with an LTV of less than 50% on the new property, they will have sufficient equity to fund further developments.
In a similar situation? Call our mortgage team on 0117 959 5094 or use our bridging loan calculator to get an indicative quote