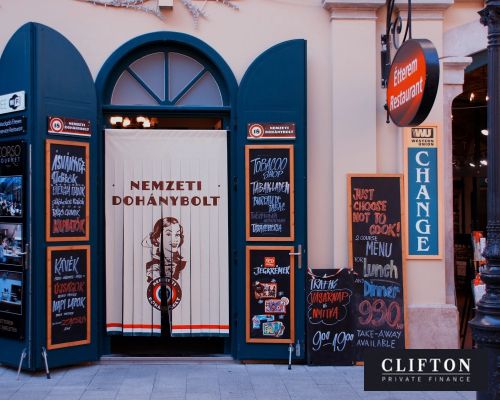 Super-Fast Bridging Loan For Client With Bad Credit Rating Relocating to Budapest
Very few of our clients have straightforward financial situations, and that means traditional high-street lenders often won't work with them. We deal with people, rather than numbers on a page, and we have the contacts to put together bespoke solutions.
The Scenario
Our client was up against a wall. He had decided to relocate to Hungary with his family to make a fresh start, and was selling his assets. The family home in Guildford was on the market, and the removalists were arriving in a month.
But in the meantime the house wasn't selling, his buy-to-let property was mid-way through a renovation, and he had lost his job.
He missed a mortgage payment, and that adverse credit-rating made high-street lenders unwilling to help him. By the time he came to us he had already approached another mortgage broker who unfortunately put his application to a lender we know has very conservative lending criteria.
His options were looking limited: another mortgage payment was imminent, and he didn't have the funds to cover the normal set-up costs of a bridging loan.
The Solution
Fortunately, we have relationships with specialist lenders, and one private lender in particular had expressed a willingness to work with clients with "colourful" credit histories. They focus solely on the value of assets, and as a small family firm are prepared to take a view and make a decision quickly, without the necessity of referring to a credit committee.
We arranged for the costs of the mortgage payments to be rolled into the total loan, plus interest fees, conveyancing costs and part of our brokerage fee. The only remaining costs the client had to find upfront were the valuation cost, and the "undertaking" fee to the solicitors.
Our lender was satisfied with the value of the property in Surrey and was able to give us a decision straight away, on the phone. The paperwork was completed in two days. Our client was transformed from an anxious borrower to a "Wish-you-were-here" postcard from Budapest.
In a similar situation? Please call our team on 0117 959 5094 or complete our enquiry form.