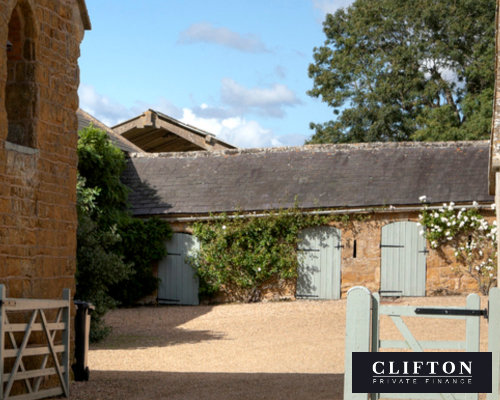 Residential bridging loan to buy development site for two barn conversions
How do artists keep body and soul together while pursuing their artistic vision? By also being clever property developers…
The Scenario
Our client is a notable equestrian artist who lived in rented accommodation and owned a £275K house that was her elderly parents' home.
She had an opportunity to purchase a development site at a very good price, and convert the two barns: one as a home for herself and her parents, and the other to sell.
The £150K of finance she was looking for, secured against the current residence, was to be roughly split 50-50 to cover the purchase and conversion costs.
The Solution
This was a fairly straightforward bridge-to-purchase.
The biggest challenge was the intended use of the finance: not all lenders are keen on derelict property conversions. But we knew where to take this proposal.
There was no issue with her parents signing the necessary "waiver of interest" in the property they were currently living in, which nowadays is always required from non-owner tenants in a property, regardless of whether they are relatives. (This will always require that they have independent legal advice.)
Finance was arranged in a matter of weeks, despite the Christmas hiatus, at a market-leading 0.59% per month.