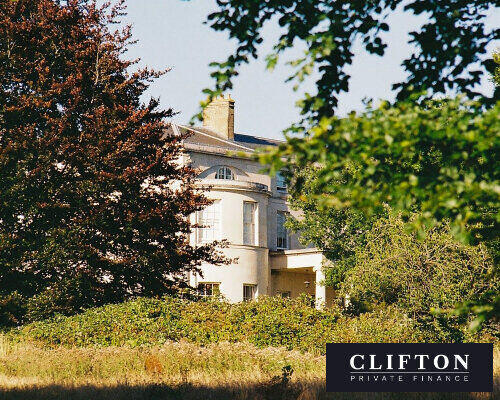 Low-cost £1.23M bridging loan with flexible terms
Standard short-term finance doesn't suit everyone, especially when there are substantial building works to be completed post-lockdown. A hybrid bridging product from a niche private bank provided lower-interest borrowing for our client, for up to 24 months.
The Scenario
Our professional client was living overseas with his family, but they were planning to buy a property in the Home Counties to return to in the UK.
They'd found a former commercial premises within easy commuter distance of London which offered the opportunity to put their stamp on a really substantial property.
The challenges: our client was currently living and working in the US. The property was a conversion of commercial premises to residential. The additional property they could offer as security was a holiday home of non-standard (wooden) construction.
And… this was mid-May 2020: the UK property industry was only just beginning to see a way forward from pandemic lockdown.
Our clients' offer had been accepted, they had costed a schedule of works, they hoped to complete on the sale by the beginning of August, get building works underway in October, and be finished and ready to refinance by February 2021.
But who knew what future obstacles might be thrown in their way? Above all, they needed flexibility to give them peace of mind. The maximum 12-month term on standard bridging lending could be risky for them.
Our client had been working with another broker, who approached a high-profile private bank on their behalf, only to find they would structure this lending as a much riskier self-build project, typically costing around 4% over base rate as a minimum. And they wouldn't consider the additional non-standard property as security.
The lender we could work with had put a halt to all new lending at the start of lockdown, and then opened their doors to just six brokers nationwide they're comfortable working with.
We're one of them because they know we work carefully assessing our clients' needs and only approach them with cases we're pretty certain they'll want to take on.
And they know we stay with our clients throughout the application process – we don't just send them over and cross our fingers.
The Solution
We did look at standard bridging finance for these clients. Here's how the deals compared:
Standard bridging loan:
6.6% annually = 0.55% per month
Plus 2% arrangement fee (and other costs)
Maximum term: 12 months
Hybrid bridging loan:
3% above base rate = 0.258% monthly (less than half the interest cost)
1% arrangement fee
Maximum term: 24 months
By going with the hybrid product rather than standard bridging finance for their £1.23M loan, over 12 months we saved our clients £43,099.22 in interest costs, and £12,300 in arrangement fees = a total saving in £55,399.22.
Even if our clients only need the borrowing for 6 months, we've saved them more than £27,000 in borrowing costs.
To get things moving ahead quickly, there was no point getting a lukewarm Agreement in Principle (AIP) from our preferred lender. We went straight to full loan application for these clients, sending it to the bank's credit committee at 2.55pm, and getting approval back from the bank at 10.24am the next morning, subject only to valuation.