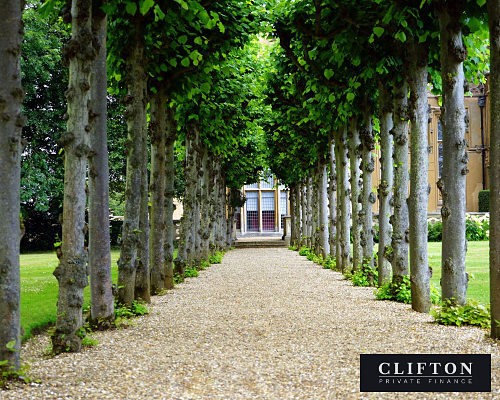 Quick desktop property valuation on 2nd charge mortgage secures dream home for a relocation to France
You know how it is: you're having a great time on holiday in France, you see a house that you could build a new life around, and you think "Let's buy it"…
The key to turning this deal around quickly was approaching a lender who would use a "desktop valuation" on the property a second-charge loan would be secured against.
The Scenario
We got a call from Normandy: a client found us from a Google search for "bridging finance" and "property in France". They had found a house close to the edge of the Andaines national forest, 45 minutes inland from Mont St Michel.
The couple wanted to sign the offre d'achat on their dream home before they returned to the UK.
This wasn't completely a spur-of-the-moment decision: the husband was a self-employed designer who was confident he could continue to work from France, and they'd contemplated a relocation in a few years' time.
They'd built up a good nest egg of savings and substantial equity in their home in Northampton. They needed just £35K of additional funding to buy the house they wanted. But they needed it fast.
The Solution
A second-charge bridging loan secured against their UK home would give them the cash they needed – it would be repaid when they sell it and complete the move.
The low capital sum they required (they had a mortgage of just £70,000 outstanding on their Northamptonshire home) gave us more options for sources of finance and also meant that we wanted to keep the set-up costs as low as possible.
We immediately approached a lender we have a good relationship with, who offers joint solicitor services to minimise legal costs and would use a £99 AVM (Automated Valuation Model) or "desktop valuation" for borrowings of less than 50% of a property valuation.
All that was required was a one-page statement of assets and liabilities, and we had a Decision In Principle, and the AVM (putting a valuation on the Northampton house of £365,000) confirmed that same day. That was sufficient to secure the purchase.
The only hold-up in completing the deal was getting their current first-charge mortgage lender to approve the second charge mortgage against the house. The high-street bank moved at what seemed to be a glacial pace in the run-up to Christmas, but with a lot of pushing the funds were released and the sale could be completed before the holiday break. Happy Christmas all round.
In a similar situation? Call our bridging loan team on 0117 959 5094 or use our bridging loan calculator to get an indicative quote