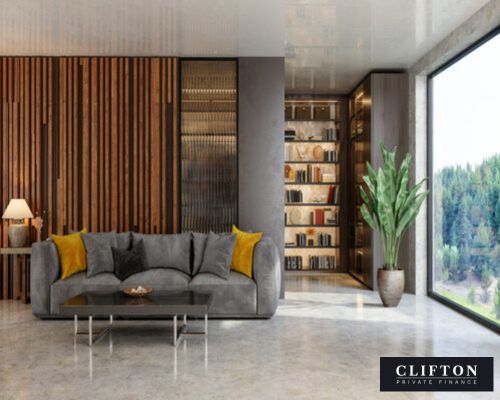 Director's Loan Used as Deposit for Large Self Employed Mortgage
Getting a mortgage as a self-employed business owner can be notoriously more difficult.
But if you use the right mortgage broker and borrow from the suitable lenders, you could have more flexibility than you might think.
Particularly when it comes to leveraging salary and dividends, director's loans, and even your company's net profits as firepower for your mortgage.
The Scenario
Our client was purchasing a £1.9m home in central London at 85% loan to value. His income came from his limited company – an alcohol supplier business of which he owned 90%.
However, there were some complexities with his application that most lenders wouldn't accept at face value:
His company's average net profits over the last two years were too low to reach his large loan amount, mainly due to poor trading conditions resulting from the COVID-19 pandemic forcing pubs and clubs to close.
He hadn't yet taken his deposit funds from his company and so wouldn't be able to withdraw the funds at this point without a tax charge.
He needed a high loan to value mortgage with a deposit of just 15%.
The property ownership would be a share of the freehold, which many lenders don't typically accept.
The Solution
We contacted a high street lender that is notoriously difficult for borrowers to approach directly.
Even brokers can be a pain to deal with, but our adviser had contacts he could liaise with directly to get an application through.
And we knew that as a mainstream lender, they'd be able to offer great mortgage greats. But they'd also accept the complexities of this case if it was handled in the right way by our broker.
The first issue to tackle was to get the most out of our client's company earnings:
We collaborated with our client's accountant to establish a 3 year average of the company's net profits, including his pre-pandemic figures.
It boosted our client's qualifying income significantly, and the lender accepted the new income amount based on a more accurate projection of the company's performance.
But the unique aspect of this case was our client's source of deposit – the cash he intended to use was still held within his Limited Company.
We devised a solution to take the required deposit of £285k as a director's loan from the client's limited company - an interest-free loan if it's repaid during the same financial year.
This meant that our client wouldn't have to pay personal income or dividend tax on the withdrawn funds within the same financial year for the company.
His accountant could later change the loan to a dividend in the new tax year, meaning he wouldn't need to pay tax on it until completing his tax return for the following tax year (a total of 2 years in the future).
This gave our client much more time to face the tax liability of withdrawing his deposit from his company and gave his business time to grow in the meantime.
A complicated process that needed close communication with the accountant and the mortgage lender, but one that provided immense practicality for our client's tax situation in the long run.
Finally, our broker reassured the lender about the share of freehold ownership and pushed the case through, securing the following deal:
A 35-year mortgage to keep the clients' monthly payments flexible
A 2 year fixed rate of just 1.56%
With overpayments available at the clients' discretion of up to 10%
A rate that our client was over the moon with given the complexity of his income and deposit source.