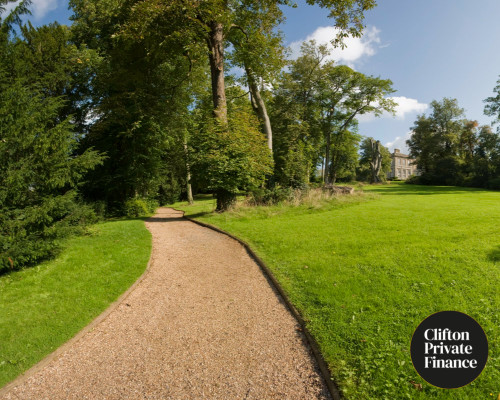 Securing a Residential Mortgage for a £20 Million Surrey Home
Securing a mortgage can be an overwhelming experience, especially when dealing with a high-value property and complicated financial circumstances. This case study highlights the successful acquisition of a residential mortgage for a £20 million Surrey home owned through an overseas company with complex self-employed income.
The objective was to secure a mortgage that met the client's financial needs and personal requirements.
Key Challenges:
Property ownership through an overseas company

Complex self-employed income

High-value property
Scenario:
Our client approached us looking to purchase a beautiful, grand surrey home valued at more than £20m.
They had a complex and intricate income portfolio, operating a network of overseas companies across multiple jurisdictions.
They also wanted to own their property through their overseas company and were willing to deposit 35% towards their purchase.
The size, ownership structure, and complicated income sources threw up several obstacles in this case:
Self-employed income generated by multiple international sources requires a comprehensive analysis that many lenders cannot handle.

The property finance market has a narrower appetite for single, high-value assets like our client's property. Compared to traditional residential homes, ultra-high-net-worth properties are relatively illiquid due to lower demand and more extended sales periods. They, therefore, represent a greater risk from a bank's perspective.

Our client wanted to own their property through an overseas company, which complicates the process due to legal requirements.

The market appetite for this loan size is a 50% deposit, and we wanted to provide our client with a more attractive loan-to-value ratio.
The Solution:
We started by reassuring our client we have the ability, expertise and trusted relationships to secure an appropriate large mortgage finance solution for their aspirations.
We then spoke to multiple lenders and private banks to determine the best approach for this case, eventually settling on our first recommendation.
We focused on the importance of investing time into our initial conversations with each lender, as lending criteria for foreign jurisdictions can fluctuate in line with internal appetite and the risk profile of each country involved.
Our broker secured a bespoke mortgage that accounted for all of our clients' needs:
65% loan-to-value mortgage - 15% higher than the market norm for properties of this value.

An interest-only mortgage with annual capital reductions fits our clients' repayment preferences.

Offered flexibility on the term length, with competitive interest rates

Facilitated ownership through their overseas company.

Understood and accepted our clients' self-employed overseas income structure.
From the offer agreed to completion, the process took around two months, which we were thrilled with considering the case's complexity.
The bottom line
Without Clifton Private Finance, our client wouldn't have known the best lenders to contact.
In addition, high-value, complex cases require an existing relationship with lenders to ensure fluid and efficient communication between all parties throughout the process.
It's also important to remember that we're always keen to review and start the process with you, even if you still need to identify a property.
Every situation is unique and can require unexpected legwork to obtain approval.
The earlier you set the ball in motion, the quicker we can help iron out the issues and secure your property finance as soon as you make your offer.
Despite the challenges, Clifton Private Finance was able to secure a competitive mortgage deal for the client. The mortgage met the client's financial needs and personal requirements, providing them with the peace of mind they needed.