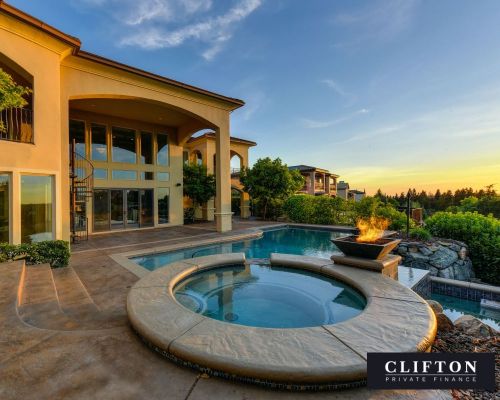 Equity Release on UK Property in Surrey to Fund Home Purchase in Spain
If you're remortgaging your current UK property to buy a home abroad, acting fast before you've relocated could secure you a better deal on your mortgage – if you do it right.
Using the right lender, we managed to secure our clients a high-street buy to let UK mortgage on their home, even though they were using the equity released to purchase a property in Spain.
The Scenario
Our clients were UK residents looking to relocate to Spain in the next 3 to 4 months:
They wanted to retain their UK property but remortgage it as a buy to let and free up some capital.
They wanted to use the money raised with their mortgage to purchase a residence in Spain.
They had already spoken to a mortgage broker, but they'd rejected their case at face value.
This is because most lenders won't allow you to use a UK mortgage to buy property overseas – so in some ways, they were correct to say that their case wasn't feasible.
And an expat lender would need you to be based abroad before you can refinance onto an expat buy to let – plus, you'd be paying higher mortgage rates this way.
But, the clients were right to come to us for a second opinion.
The Solution
One of our mortgage brokers took on the case immediately and had a potential solution.
We spoke to a specific high street mortgage lender that we knew could raise capital on an existing property without asking questions about the use of funds, as long as it was classified as an 'anonymous purchase'.
Because the lender didn't ask questions about the use of funds, they didn't need to know about the overseas property purchase.
And they didn't even require our clients' residential address that they'd be living in throughout the term of the mortgage (which would be in Spain once they'd completed their purchase and relocation).
The clients' overseas address would be an issue for most lenders, as high street lenders don't typically lend to expats - but we knew this specific lender wouldn't ask the question.
It's a mortgage loophole that secured our clients the property they needed at high-street rates and saved them from paying through the nose for expat finance once they'd already relocated.
And if they hadn't used a mortgage broker (Clifton Private Finance specifically), they wouldn't have known the right lender to use and the correct information to secure their finance.
The lesson learned?
Take action now if you're moving abroad and remortgaging to fund an overseas property purchase.
It could be significantly cheaper to buy with equity released from your UK property mortgage if you're still a UK resident.
Please speak to us today to see how we can help your situation.